Jenny Craig discount promo codes
Latest Jenny Craig discount codes and coupons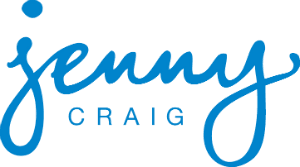 We're reader-supported and may be paid when you visit links to partner sites. We don't compare all products in the market, but we're working on it!
It looks like we don't have any coupons at the moment. Take a look at our most recent deals
It looks like we don't have any coupons at the moment. Take a look at our most recent deals
---
About Jenny Craig Coupon Codes
As one of the largest weight management companies in the world, Jenny Craig has been helping people meet their goals since 1983.
Losing weight just got easier with discounts towards a range of Jenny Craig services.
Take advantage of the best offers available to help you achieve your personal goals for the new year.
---
What is the Jenny Craig Diet?
Jenny Craig is one of the most popular – and longest-running – diet programs in the world. The basic concept is to encourage you to build up new lifestyle and eating habits by allowing your body and mind to adjust to a new eating program through three "levels".
During the first level, the program is designed to change your eating habits, by encouraging you to adapt to small, frequent meals. At the second level, the program teaches you how to increase your energy levels and the intensity and frequency of your exercise schedule. The third level sets up long-term healthy habits, and is focused on ensuring your new eating and exercise schedules become a new way of life.
Particularly during the first stage, the food program is based around Jenny Craig prepackaged and frozen meals, which you can supplement with fresh fruit or other healthy snacks.
The Jenny Craig meals are designed to teach you how to cook, and recognise healthy meals and portions. Once you have been successful on the program for awhile, Jenny Craig councillors will help you slowly wean off the prepackaged meals and onto your own home-cooked meals. The Jenny Craig diet allows about 1,200 calories per day, depending on your weight and height.
Two features are essential to the successful Jenny Craig diet. The first is the idea that dieters should not cut out any one food completely. Nothing is taboo, and having the occasional indulgence is encouraged to keep you motivated and on course in the long run.
The second is the idea of community and support. Jenny Craig councillors are on hand constantly to give you advice and keep you motivated, and the ability to stay in contact with other dieters is an integral aspect of the program.
---
How long do I need to stay on the Jenny Craig diet?
The most popular program length is 12 months, which Jenny Craig advises to help establish long-term healthy habits. However, if a shorter or longer program suits you there are 12-week long and five-year long possibilities.
Finally, the length of time you stay on the program will depend on how much weight you have to lose, and what your personal goals are. There is also a maintenance program designed to keep you on track after you have reached your goal weight.
---
Pros & Cons
Pros
Lots of support. Sessions with Jenny Craig councillors are available any time you need as part of the 12-month and five-year program. The 12-week program includes a counselling session once a week.
Flexible. Everything about the program is designed to fit around your schedule. Meetings with councillors can be scheduled at a time that suits you, and the program lengths are designed to fit varying needs and different lifestyles.
Affordable. The weekly cost is not expensive.
Easy to start. The prepackaged meals are a simple way to get started on a new eating plan.
Home delivery option. Jenny Craig offers an option to get your meals home delivered.
Cons
Limited meals. The current Jenny Craig program offers about 70 different prepackaged meals, which might feel limiting for some people, especially on a longer program.
Difficult to transition from pre packaged meals. One of the criticisms levelled at Jenny Craig and other planned meal diet programs is that it can be difficult to transition from the ease of prepackaged meals, to cooking and planning your own meals while keeping your calorie intake in check.
---
How does shipping and delivery work?
The home delivery option allows you to pre-order meals on a weekly or fortnightly basis – whatever suits you. There is a usually a small fee involved, depending on how often you order.
Alternatively, you can pay for and pick up your food in person at your weekly consultations.
---
What payment methods does Jenny Craig accept?
Visa
Mastercard
Bank cheque
Cash
---
What is the Jenny Craig returns policy?
Once you sign up for a Jenny Craig subscription, you can cancel your contract during the "cooling-off" period for a fee of $50. You can also cancel without extra costs in some extenuating circumstances including a medical diagnosis that makes continuing with the program inadvisable.
If you simply terminate your contract you will not be able to receive a refund on membership fees and may have to pay the agreed upon amount in full.
---
How much does Jenny Craig cost?
Jenny Craig is priced on a weekly basis. The longer your subscription, the lower the weekly price will be. All program subscriptions include one-on-one consultations and a personalized meal and exercise plan. A 12-week program costs $8.95 per week. A 12-month program, the signature Jenny Craig program, costs $4.78 per week. A five-year program costs $1.53 per week and includes dedicated long-term weight management training.
As an obligatory part of the program at the first level, Jenny Craig meals are an additional cost.
More guides on Finder