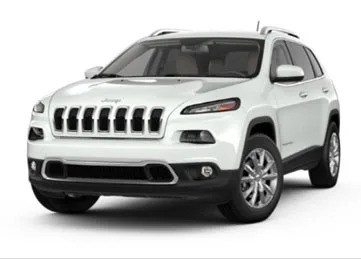 finder score: 74.80%
How did we calculate this? We analysed and aggregated the scores of WhichCar, CarAdvice, Motoring and Drive to bring you the finder.com.au score. This is a comprehensive score that brings together the four different expert ratings you see below.
Critic reviews
Website
Rating
Notable quotes
Drive
80%
"Good dynamics and a clever interior team with decent value, with only the thirsty V6 a black mark on an otherwise impressive scorecard."
Read more
WhichCar
80%
"The Cherokee is a comfortable and powerful mid-sized SUV from Jeep that drives very nicely. The Cherokee Trailhawk – which has dual-range 4WD – will go much further off-road than most cars of this type."
Read more
Car Advice
75%
"The Jeep Cherokee Trailhawk might look a bit like a moon-buggy, but there is no denying it looks and behaves like a proper Jeep. Is it worthy of its 'Trail Rating' certification? Absolutely."
Read more
Motoring
68%
""Family car buyers and fans of the Jeep brand who want a more car-like experience than something like a Wrangler will gravitate to the Cherokee."
Read more
How does the Jeep Cherokee compare against its peers?