The best documentaries to stream on iwonder
Feed your knowledge with these captivating and highly acclaimed docos.
We're reader-supported and may be paid when you visit links to partner sites. We don't compare all products in the market, but we're working on it!
If you're a documentary enthusiast, iwonder should already be on your radar. The streaming platform comes with a solid collection of award-winning docos, neatly organised in categories that range from business to culture to sport.
Currently offering a generous 30-day free trial and affordable subscriptions at $6.99/month, the service has the potential to be a great addition to your entertainment roster, especially when you're looking to expand your cultural horizons and learn more about the world.
But where to start? Depending on your interests, the service has plenty to offer. To help you out, we've gathered 10 acclaimed titles currently available on the platform, complete with their IMDb and Rotten Tomatoes scores. Without further ado, here are the best documentaries to stream on iwonder.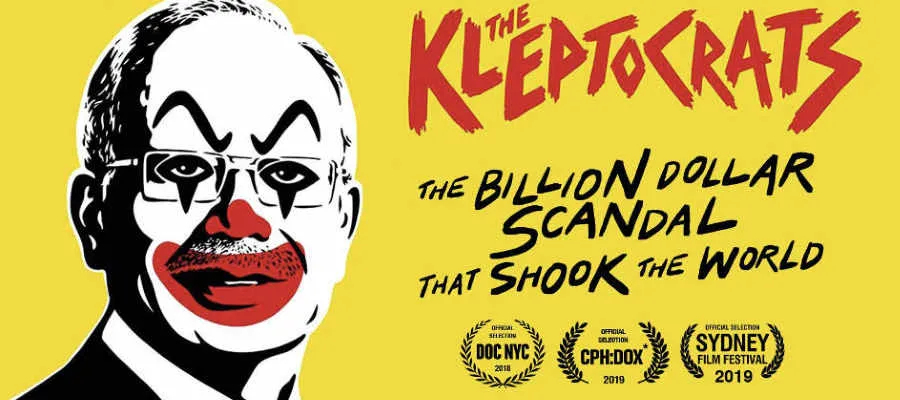 The Kleptocrats
---
Year: 2018
Cast: Robin Leach
Rotten Tomatoes score: 100% Fresh
IMDb score: 7.3
The Kleptocrats revolves around the theft of over $3 billion from a Malaysian government fund. To put it simply: you get a front-row seat at the behind-the-scenes goings-on surrounding the world's biggest white-collar heist. Money from the scam was flowing into New York and Hollywood, where the thieves courted A-list celebrities and even financed Leonardo DiCaprio's passion project The Wolf of Wall Street.
An investigation revealed government corruption at the highest level, making The Kleptocrats a fascinating tale of greed and embezzlement. You won't be able to look away.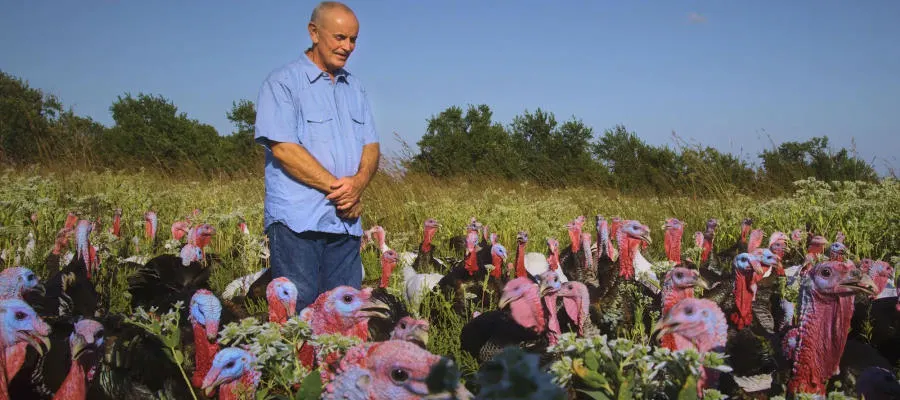 Eating Animals
---
Year: 2017
Cast: Natalie Portman, Bruce Friedrich, Jim Keen
Rotten Tomatoes score: 91% Fresh
IMDb score: 7.3
Follow filmmaker Christopher Quinn as he examines the environmental, economic and public health consequences of factory farming. This doco is the feature-length adaptation of Jonathan Safran Foer's book of the same name and tackles topics like animal rights, pollution and the use of antibiotics and hormones.
Through the intimate narratives of several farmers dedicated to bringing their trade back to its roots, Eating Animals paints a vivid picture of a future where traditional farming is bound to become the only way forward. Plus, there's a good chance this eye-opening film might even encourage viewers to question some of their food choices.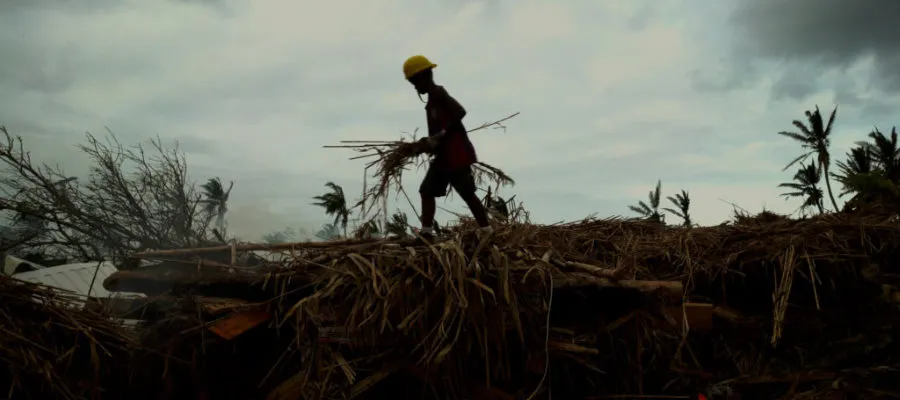 Anote's Ark
---
Year: 2018
Cast: Anote Tong, Tiemeri
Rotten Tomatoes score: 100% Fresh
IMDb score: 7.3
What happens when your nation is swallowed by the sea? That's the harrowing question this must-see documentary is trying to answer. The Pacific nation of Kiribati is a beautiful, tranquil place, seemingly far removed from the pressures of modern life. However, it's also one of the first countries to face one of the most perilous side-effects of industrialisation: sea-level rise.
Anote's Ark intertwines now former president Anote Tong's struggle to save his nation with the plight of Tiemeri, a young mother of six, who is fighting to migrate her family to New Zealand. It's heartfelt, powerful and visually arresting.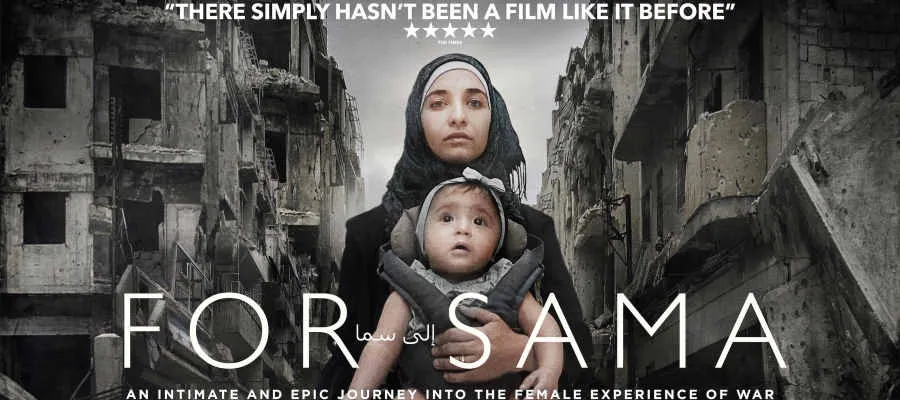 For Sama
---
Year: 2019
Cast: Waad Al-Kateab, Hamza Al-Khateab, Sama Al-Khateab
Rotten Tomatoes score: 99% Fresh
IMDb score: 8.5
Both an intimate and epic journey into the female experience of war, For Sama tells the story of Waad al-Kateab's life through five years of the uprising in Aleppo, Syria as she falls in love, gets married and gives birth to Sama.
A devastating documentary, For Sama still finds glimmers of hope while allowing the viewer to witness the grief and destruction of the Syrian conflict. It's safe to say you'll experience a rollercoaster of emotions while streaming this one.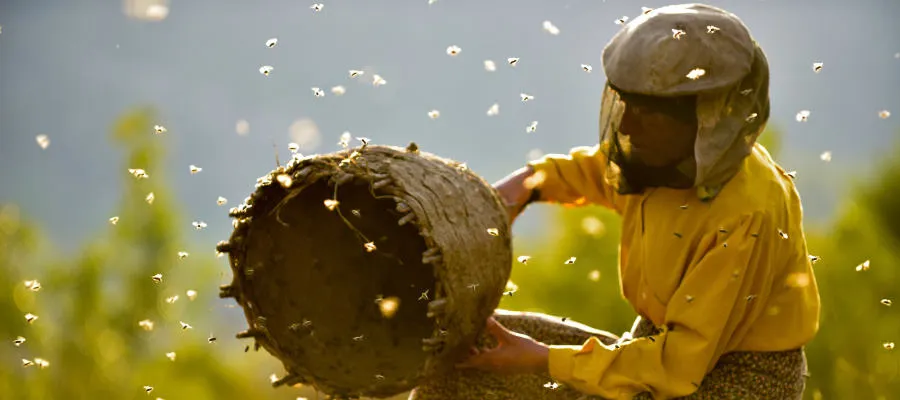 Honeyland
---
Year: 2019
Cast: Hatidze Muratova, Nazife Muratova, Hussein Sam
Rotten Tomatoes score: 100% Fresh
IMDb score: 8.0
Nestled in an isolated mountain region deep within the Balkans, Hatidze Muratova lives with her ailing mother in a village without the conveniences of modern life. She's the last in a long line of wild beekeepers, making a living by farming honey in small batches to be sold in the closest city. Things get more complicated when a family moves nearby and threatens Hatidze's livelihood in the hunt for profit.
A moving film about human endurance, Honeyland is resonant and touching. You might feel like you're watching a fable about ecological and environmental disaster, but Hatidze's story is real. Her strength and resilience will move even the most cynical viewer.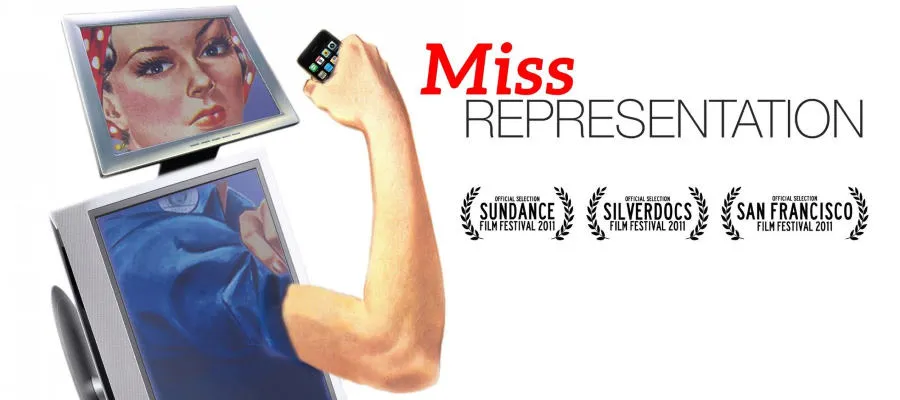 Miss Representation
---
Year: 2011
Cast: Jennifer Siebel Newsom, Jean Kilbourne, Jim Steyer
Rotten Tomatoes score: N/A
IMDb score: 7.6
You can't be what you can't see. On that note, this documentary sees Katie Couric, Rachel Maddow, Condoleeza Rice, Gloria Steinem and others discuss sexism in American society and the media. It helps the audience explore how the media contributes to the under-representation of women in influential positions, making it that more difficult for the average girl to see herself as powerful. As a result, this may prevent her from following her dreams.
Entertaining and empowering, Miss Representation is an exciting watch for everyone, but especially for teenage girls. While things have improved since this documentary first made waves, we're still a long way to go when it comes to representation. A quick refresher is always a good idea.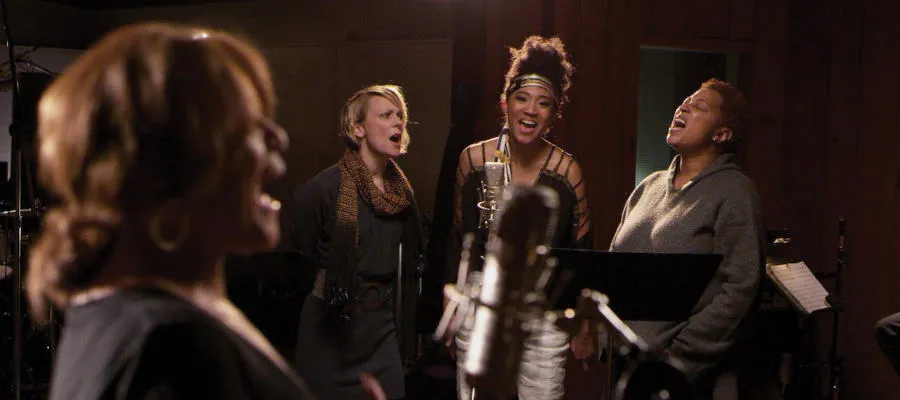 20 Feet from Stardom
---
Year: 2013
Cast: Darlene Love, Merry Clayton, Lisa Fischer
Rotten Tomatoes score: 99% Fresh
IMDb score: 7.4
Ever wondered what it's like to live in a world that lies just beyond the spotlight? 20 Feet from Stardom will answer your most burning questions and more. The compelling documentary unearths the untold stories of the back-up singers behind some of the greatest legends of the 21st century, acting as a tribute to the unsung voices who brought shape and style to popular music.
The documentary is insightful and poignant, shining the light on talented back-up singers and revealing what kind of lives they live. If you're a music buff, you need to watch this immediately. Not only are the stories fascinating, the soundtrack is the stuff of dreams.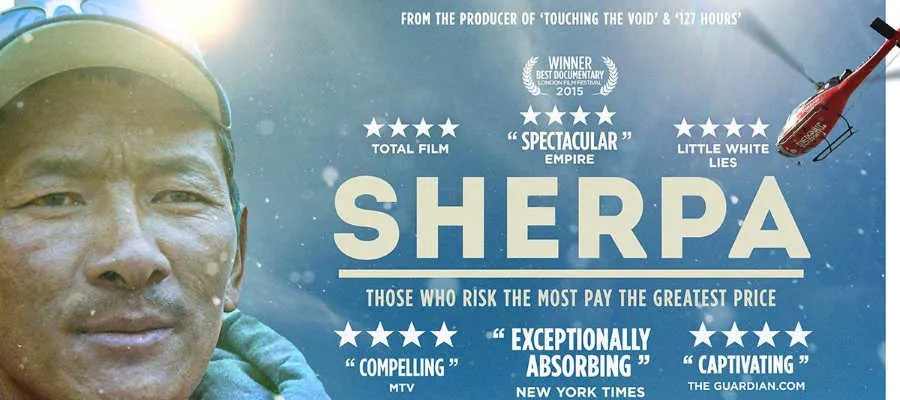 Sherpa
---
Year: 2015
Cast: Russell Brice, Tim Medvetz, Phurba Tashi Sherpa
Rotten Tomatoes score: 98% Fresh
IMDb score: 7.7
Sherpa tells the story of the true heroes of Mount Everest. In this magnetic film, the Sherpa community shares its experiences of the deadly avalanche that struck on 18 April 2014, killing 16 of its members, and reveals how it coped in the aftermath.
In the face of fierce opposition, the Sherpas united in grief and anger, exposing a side of Mount Everest that many have never considered before. The landscapes are breathtaking and the narrative gripping, resulting in a stunning doco that will give you plenty to think about.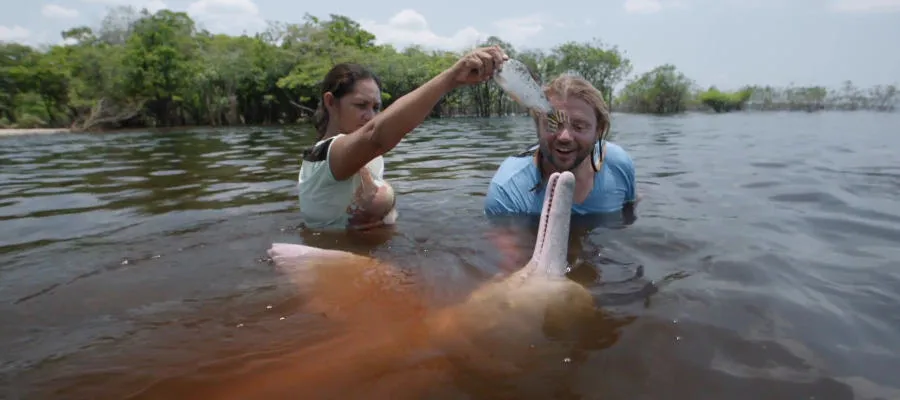 A River Below
---
Year: 2017
Cast: Richard Rasmussen, Fernando Trujillo
Rotten Tomatoes score: 100% Fresh
IMDb score: 7.1
A River Below follows a reality TV star and a renowned marine biologist as they attempt to save the Amazon pink river dolphin from being hunted to extinction. As their efforts to raise public awareness become increasingly complex, a scandal erupts and serious ethical questions are raised.
While there are plenty of documentaries about activism, there are fewer about the consequences of activism. A River Below questions how media activism affects social change, making for a provocative and engaging watch.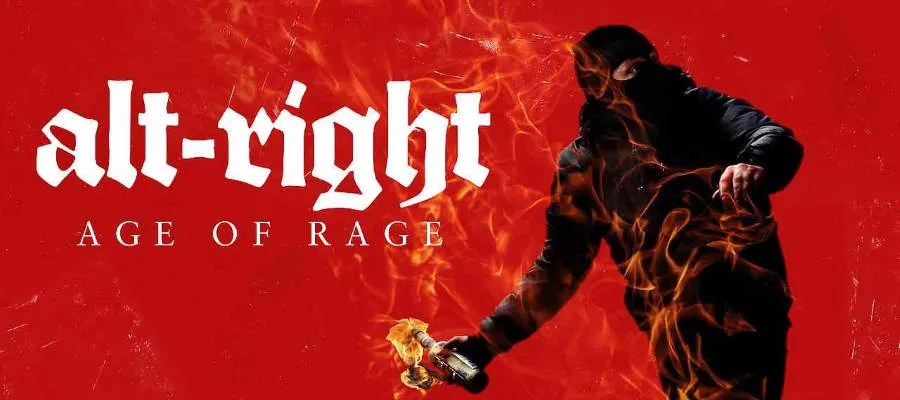 Alt-Right: Age of Rage
---
Year: 2018
Cast: Daryle Lamont Jenkins, Richard Spencer, Mark Potok
Rotten Tomatoes score: 87% Fresh
IMDb score: 5.8
In the first year of Donald Trump's presidency, Daryle Lamont Jenkins, an antifa activist, combats the rise of the alt-right movement. Meanwhile, Richard Spencer, an alt-right leader, fights to gain ground. It all culminates in a tragic showdown in Charlottesville.
A hard-hitting expose of the extreme right in American politics, Age of Rage is important viewing for anyone trying to understand the rise of the alt-right movement. Featuring interviews and footage from Charlottesville, the documentary shows just how dangerous this culture is.
Image source: iwonder website
More guides on Finder
Stream the best and save