Compare irons: Your guide to choosing the best iron for your needs
We'll help you choose the perfect iron to keep your clothes looking clean, crisp and wrinkle-free.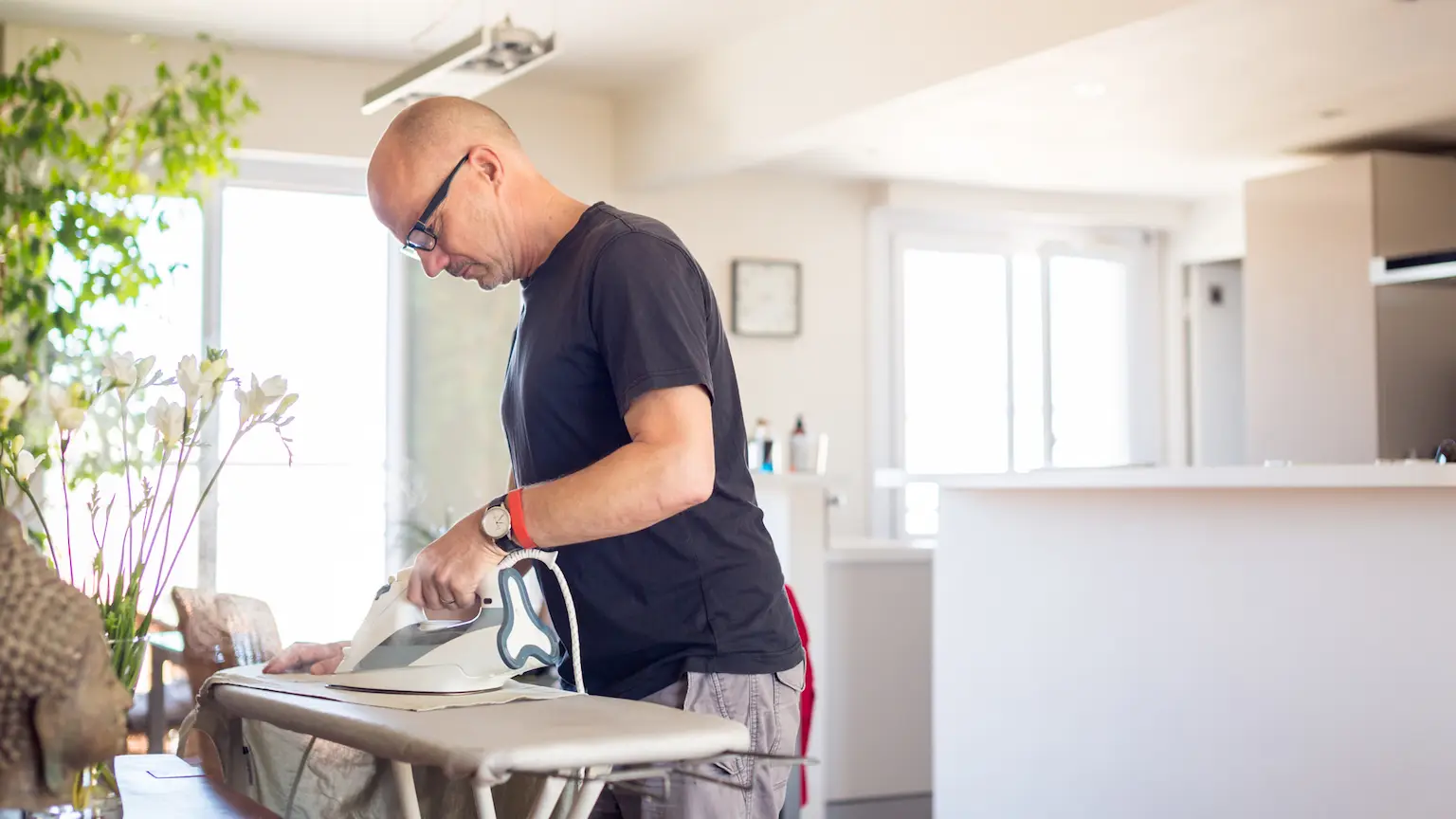 We're committed to our readers and editorial independence. We don't compare all products in the market and may receive compensation when we refer you to our partners, but this does not influence our opinions or reviews. Learn more about Finder.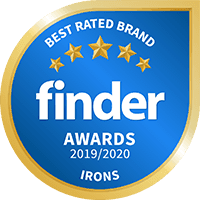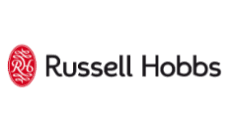 Best Rated Iron Brand: Russel Hobbs
96% of surveyed users recommend Russel Hobbs irons. The British brand received the highest overall score as well as high scores for ease of use and build quality, making it the top iron brand in Australia.
Quick facts about comparing irons
You can pick up an entry-level iron for around $35, but premium irons can cost up to $200 or more.
Investing in a high-quality iron can make the ironing process faster and easier.
One of the main features to consider when comparing irons is the material of the soleplate.
Compare irons
What types of soleplates are available?
When comparing irons, one of the key features to consider is the soleplate – this is the metal plate at the bottom of the iron that you press onto the fabric. The soleplate material affects how smoothly the iron glides over your clothes, how well it resists scratching, and how easy it is to clean.
There are several different soleplate materials to choose from. Aluminium, non-stick, stainless steel and ceramic are the most commonly available options, but palladium, titanium and other materials can also be used for irons.
Aluminium. Typically used on entry-level irons, aluminium is cheap and will do the job. However, it may become "sticky" over time, creating more wrinkles as you iron.
Non-stick. Irons with a non-stick coating on the soleplate glide smoothly over clothes and avoid sticking. They're generally quite easy to clean, but you'll need to be careful not to scratch off any of the coating.
Stainless steel. Stainless steel soleplates are a popular choice and available in both entry-level and top-end models. They provide an even spread of heat and smooth performance, but zippers and buttons will scratch them.
Ceramic. Durable and reliable, ceramic soleplates conduct heat efficiently and should glide smoothly over clothes. However, they tend to be expensive.
In addition to the material, check the size and shape of the soleplate. A larger soleplate will help you cover a big area as quickly as possible, but a narrow tip helps you iron in tight spaces such as on collars and around buttons.
How to compare irons
While irons might seem like basic appliances on the surface, there are several factors you should take into account when comparing your options:
Additional features
When comparing irons, you should also consider these features:
Steam holes. Check the number of steam holes in the soleplate and how they are located to provide even steam distribution. While some models have 15 steam homes, others have up to 400.
Drip protection. Anti-drip features stop water from dripping from the soleplate and potentially staining clothing. It also prevents water spitting when you use the steam boost function.
Automatic shut-off. Almost all irons feature an automatic shut-off feature that switches off their power if they're left unattended or they tip over. Other safety features may include lights to warn you when the iron is turned on and has reached ironing temperature.
Water cleaning. Some irons feature a system that pre-treats the water to prevent limescale buildup. Keep in mind, entry-level products typically don't have this feature.
Warranty. Check the length of the manufacturer's warranty – most provide one to two years of protection – and what the warranty covers.
Irons vs garment steamers and steam stations
If you spend a lot of time ironing, a garment steamer or steam station could help make your chores quicker.
Garment steamers
Garment steamers quickly remove wrinkles from clothes and delicate fabrics. However, they cost more than a standard iron and can't provide the crisp, pressed look that an iron can.
For more information, check out our guide to buying a garment steamer.
Steam stations
Also known as steam generator irons, steam stations feature a large water tank with a boiler designed to heat the liquid up quickly. They generate more steam pressure than a regular iron, allowing you to iron more clothes in a shorter period of time.
If you need to work through a large pile of clothes as quickly as possible, for example, if you're doing laundry for a family of four or five, a steam station could be a wise purchase. However, compared to irons, they're quite expensive with prices generally starting at $200. Steam stations also require much more storage space than irons.
Best rated iron brand award breakdown
Data: Finder Retail Brand Survey, 2019, Roy Morgan. Metric out of 5 stars unless otherwise indicated.

More guides on Finder