Why rumours that iPhones will get reverse wireless charging is great news for Apple fans
It's nothing to do with reverse wireless charging, though.
There's nothing the Apple media loves more than an iPhone rumour. Let's face it, you probably clicked on this story purely because it had "iPhone" in the title, right?
As per current rumours, Apple will look to incorporate the same kind of "reverse wireless charging" currently found in phones such as the Samsung Galaxy S10+, Huawei Mate 20 Pro and Huawei P30 Pro into its 2019 line-up of iPhones.
Reverse wireless charging means that your phone acts as a standalone Qi charger, providing power to any Qi-compatible device placed upon it, and using its internal battery as the charging source.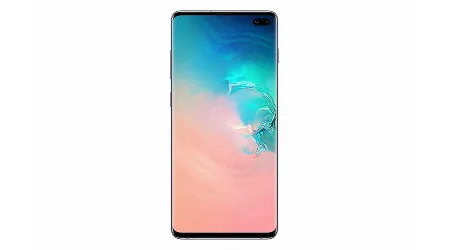 Buy the Samsung Galaxy S10+ 128GB
from Amazon
The Samsung Galaxy S10+ packs a massive 6.4-inch screen with support for HDR10+ and an ultrasonic fingerprint sensor concealed beneath the display. Grab yours now from Amazon Australia.
View details
Here's a quick tip, if you're keen on that kind of thing for charging up other mobile phones. Don't bother.
Really, it's not terribly useful, because reverse wireless charging is slow, and it's also remarkably inefficient. Regular wireless charging has many of the same inefficiency problems, it's true, but it's worse when you've got to run a regular phone and provide power to a secondary device. You'll be waiting a long time to charge up somebody's phone to any appreciable degree, and using a lot of your phone's battery power in the process.
Huawei Mate 20 Pro
Huawei's flagship camera phone
The Huawei Mate 20 Pro combines the power of Huawei's own Kirin 980 chip, an exceptional battery and a class-leading triple camera array.
Still, this is good news (if true) for iPhone owners, regardless, even if reverse wireless charging is a gimmick. That's because in order to have power to reverse wirelessly charge any device, you've logically got to have plenty of power to share.
Hands up all the iPhone owners who are happy with their current battery life?
Yeah, I thought so. Apple's iPhone lines are notorious for their poor battery life, and much of that comes from the fact that Apple tends to put pretty small capacity batteries into their phones. It makes them thinner and lighter, but that's not much use when you're out of power before lunch has rolled around.
So far, all the reverse wireless charging phones we've seen hit the market have packed in battery capacities north of 4,000mAh. If Apple wants you to charge your new AirPods, or other wireless devices with your iPhone, it's going to have to seriously compete here.
That should mean a big jump in battery capacity. Apple typically doesn't release its battery capacity figures, but it doesn't take long for the Internet to tear them apart and find out the specifics. In order to support wireless charging and not have a phone that dies before you've finished your cornflakes, Apple's going to need to seriously beef up its battery specifications, whether or not it actually tells us what they might be.
It may lead to a slightly thicker iPhone, but that's a small price to pay for a phone that could actually last you all day long.
Apple iPhone XS
Apple's most advanced smartphone
The iPhone XS is Apple's vision of what the future of smartphones looks like. Get yours today.