IP paging speaker buying guide: What you need to know to meet safety regulations
Networked IP speakers can help your commercial space meet important safety standards.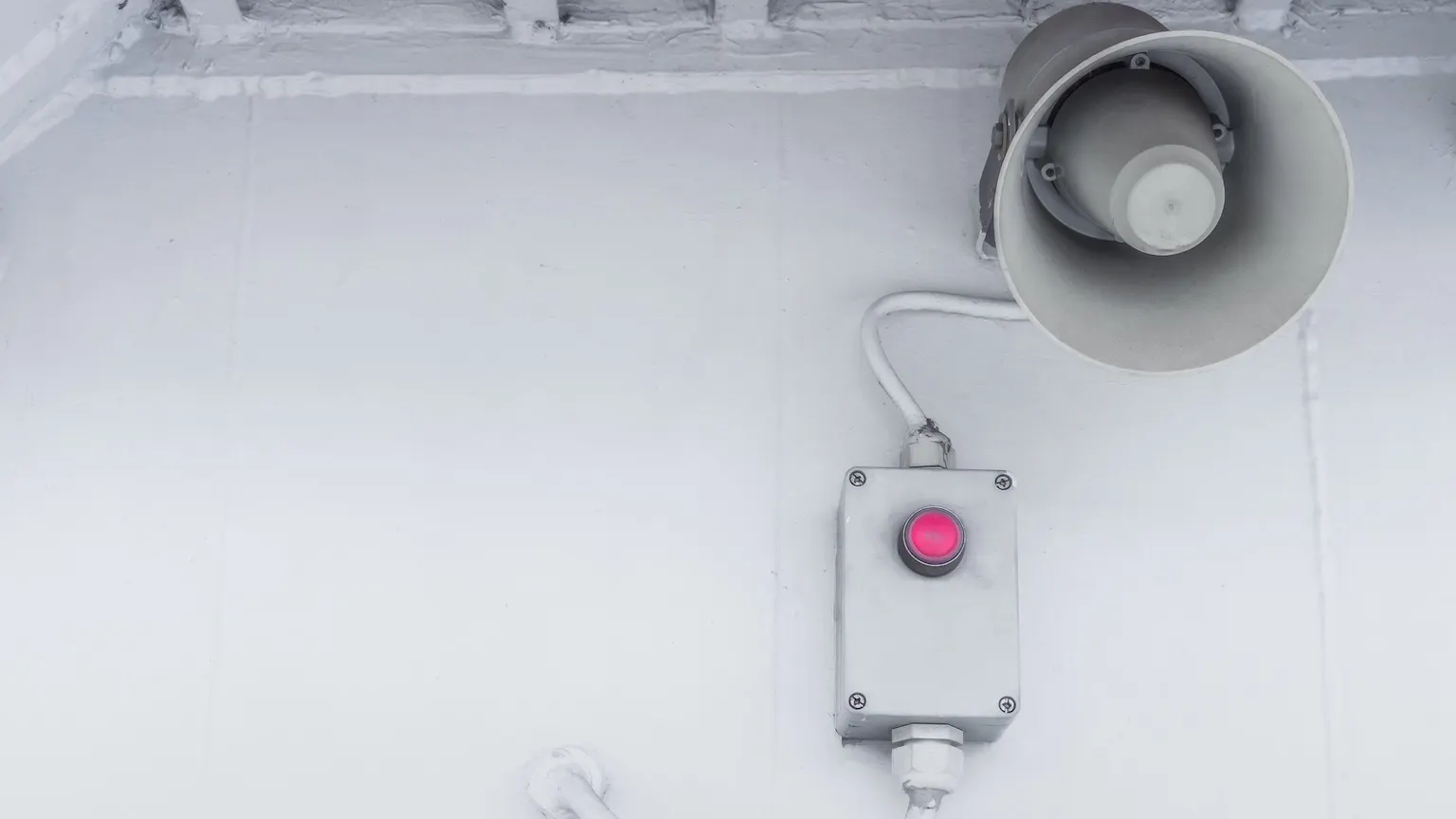 We're reader-supported and may be paid when you visit links to partner sites. We don't compare all products in the market, but we're working on it!
Quick facts about networked IP speakers:
IP or networked speakers communicate audio more clearly than traditional loudspeakers by using the Internet to send audio messages.
IP speakers are not typically used in homes.
When installed in a commercial space such as a medical centre or airport, IP loudspeakers can transmit emergency alerts, announcements and pages as well as enact emergency protocols.
If you own or run a large commercial page that needs to meet specific safety and emergency standards, you could benefit from using an IP speaker.
What are networked IP speakers?
An IP speaker, or networked speaker, is a type of loudspeaker used in commercial environments such as schools, factories and warehouses. IP speakers help improve communication and maintain safe work environments.
Networked IP speakers use a network or Internet connection to transmit audio. IP speakers offer more modern features and uses than traditional loudspeakers, such as LED displays and two-way communication. These speakers can be used as PA systems with voice paging, bell ringing, alerts and other emergency notifications. You can use one speaker on its own or connect multiple speakers together to form a network that works similarly to multiroom speakers.
Who should consider IP speakers?
IP speakers are commonly used in the following settings:
Schools
Airports
Universities
Stores
Movie theatres
Stadiums
Offices
Warehouses
Factories
Medical centres
Houses of worship
Transportation hubs
You can install IP speakers in your building or buildings to make communication easier, especially when it comes to emergencies. IP speakers are designed to transmit voice messages clearly through general or emergency announcements. With IP speakers, you won't have to worry about employees, customers or students not being able to understand your important messages.
IP speakers are an effective and often necessary component of emergency protocols. An IP speaker can ensure everyone in your commercial space is alerted of any emergencies and able to follow any warnings and instructions you wish to communicate.
If your commercial space is particularly noisy, many IP speakers offer enhanced audio and high volumes to allow announcements and alerts to be heard over loud conversations and equipment noise.
How to compare when choosing IP speakers
When comparing IP speakers, consider the following:
Cost
While some brands have listed prices, others will give you a quote for the speakers and installation with prices depending on individual needs. Prices start at US$300 for one speaker and can go upwards of US$1,500 for high-end speakers or multiple speakers.
Display
Some IP speakers have an LED display or LCD display. These displays can show the time or a text message and often come with LED flashers to alert people of incoming messages.
Two-way vs one-way
If you need a speaker that is capable of two-way communications, many speakers have talkback functions allowing people to speak to you through your loudspeaker.
Mounting
IP speakers are typically wall mounted, although some can be installed in a ceiling. Check to see if the necessary mounting hardware is included with your speaker. If not, you will need to buy it separately.
Weatherproofing
If you need an outdoor loudspeaker, look for a weather resistant speaker with the option for an outdoor intercom station or outdoor microphone.
Safety standards
IP loudspeakers can help your building or commercial space meet necessary safety standards. For example, Algo speakers meet the standards for communications systems for life safety in schools and many IP speakers meet the national fire alarm and signalling code standards.
Back-up power
If you will be using your speakers for emergency alerts, look for speakers with options for back-up power. This way, your important messages can be sent even if the power goes out.
Check out the latest audio deals and coupons
More guides on Finder