Finder makes money from featured partners, but editorial opinions are our own.
Invoice financing
Get 80-90% of your outstanding invoices funded within 24 hours.
Invoice financing is a type of business loan with reduced risk, as it's secured by outstanding invoices. Unlike other types of business lending, there are no interest payments or asset requirements, and finance is limited to the size of the invoices.
If you're tired of waiting weeks or even months for invoices to be cashed and need a more consistent source of working capital, invoice financing can help you manage your business cash flow.
Find out how it works and compare invoice financing options below.
How does invoice financing work?
Invoice financing is a type of receivables finance and includes invoice factoring and invoice discounting. Invoice discounting is where you select specific invoices to send to the finance company, whereas factoring involves the finance company having your full invoice ledger and collecting all the debts when they're due.
If you choose specific invoices to finance, you will receive a certain percentage of the invoice, usually 80-90%, within 24 hours. The remainder of the invoice will be transferred to you when the customer pays, minus the invoice company's advance fee.
Invoice factoring is usually settled monthly, but there are a number of different types you can consider.
Compare invoice financing products
What fees and charges should I expect?
Due diligence fees. Costs covering credit checks and other work needed to advance funds. These can range from a few hundred to a few thousand dollars.
Service fee. A one-time fee charged to every invoice you submit for financing. It's based on the total value of the invoice and ranges anywhere from 0.1% to 20%.
Discount rate. A percentage rate charged on the advanced funds. It's calculated daily and charged monthly. Despite the name, this is a fee you'll pay to the invoice factoring company.
How much does invoice financing cost?
Invoice factoring companies make their money through a flat service fee expressed as a percentage of the invoice amount being financed. They also charge due diligence fees to cover the costs of setting up your account, along with discount rates, considered as a compliment to their service fee.
To illustrate, examine the following scenario:
Your invoice amount: $50,000 (to be paid by customer after 30 days)
Advance rate: 80%
Rebate: 20%
Service fee: 2.5%
Discount rate: 10%
Due diligence fee: $400
First, your factoring company would advance you $40,000, which is 80% of the $50,000 invoice amount.
The customer would then pay the invoice in full after 30 days, and the factoring company would rebate $8,021.24 to you, which is the remaining $10,000 that wasn't initially advanced (20% x $50,000), minus fees.
The fees are calculated as follows:
The service fee is $50,000 x 2.5% = $1,250
The discount rate is ($40,000 x 10%) x (30/365 days) = $328.76
The due diligence fees is $400
The total fee charged would be the sum of these three calculated fees, which is $1,978.76.
Is my business eligible for invoice financing?
Invoice financing suits a range of businesses, including the following:
Smaller businesses. Late payments to small businesses are a real issue and invoice financing offers a way to ensure businesses get paid on time. It also helps with planning as they know how much they will be charged to bring forward invoice payments.
Larger businesses. Invoice financing is also used by larger businesses and corporations as a cash flow tool to ensure late payments do not negatively affect the running of the business.
Seasonal businesses. Cash flow can be tricky for all businesses, but this is true for seasonal businesses in particular. Invoice financing offers a way for businesses with seasonal lulls to bring forward payments to keep things moving.
Common questions about invoice financing
What types of invoice factoring are available?
There are three main types of invoice factoring, so it's important to choose the one that best suits your business:
All-of-turnover invoice factoring. This is for businesses that want a long-term solution for invoice factoring, with providers usually offering their services on a 12-month contract. Although not very flexible, all-of-turnover invoice factoring can offer the highest possible turnover rates with the lowest fees.
Partial ledger invoice factoring. Partial ledger invoice factoring will also require you to sign a contract, but it also offers more flexibility. You can choose to capitalise on your invoices at particular times during the year and even ask your provider to focus on processing invoices from select clients.
Spot factoring. This could be the right kind of factoring if you need to process a single batch of invoices. While not being tied to a contract can be a good thing, you can be charged multiple fees and a high advance rate by a provider keen to capitalise on your limited business.
What's the difference between disclosed and confidential invoice factoring?
There are three important differences that separate disclosed and confidential invoice factoring.
A change of bank details. Before any invoice factoring can take place, your clients will need to be given the details of an account used by the factoring company to receive the invoice payment in your name. In a disclosed arrangement the financing facility will provide this information while outlining their role in controlling your invoices. Businesses using a confidential service can choose to notify their clients of this change of details without divulging the reason behind it.
No assignment notice. All disclosed factoring agreements require customers to include a written notice with their invoices, confirming their payment is for the factoring company. In the case of confidential invoice factoring, this is not asked for.
No customer communication. By agreeing to a confidential service, finance facilities give up the right to contact your clients in order to chase up payments. This can appeal to directors who are concerned that the interference of a third party could damage customer relations.
How to compare invoice financing providers
As with other types of business lending and credit platforms, there are several factors you should consider and compare in order to select the best invoice financing provider for you. Here are a few things to keep in mind:
Advance fees. These are typically charged at up to 3% of each invoice. However, funding providers may increase this if they view your company as less financially secure, for example, if you have a poor credit rating.
Additional fees. Some invoice financing providers will charge you exchange and transaction fees along with discount fees from early payment offers made to your clients.
Loan amount. Many invoice financing providers are set up to offer a personal, efficient service to small businesses, but may also be able to cater to large companies with a higher quantity of invoices. Funding will also increase as the business and invoices grow.
Repayment options. Make sure you know each provider's policy on late repayments, just in case a client lets you down.
The benefits and drawbacks to consider before you apply
In spite of its differences with credit cards, loans and overdrafts, invoice financing is still a form of borrowing and as such it comes with both benefits and drawbacks.
No repayments. Without the stress of ongoing repayments, you can focus your efforts elsewhere.
No more secured assets. Forget the constant anxiety that comes with securing property and personal possessions.
No interest rates or penalty fees. Repayments are only reliant on the money you're owed, which cancels the need for interest and fees.
Plan your finances effectively. Because you know when the money will be in your account, you can make decisions on future outgoings with more confidence.
A flexible service. Unlike a long-term loan, you can decide exactly how long you require the services of an invoice financing provider.
Funding limited to size of invoices. Unlike a regular business loan, you will only be able to borrow up to the value of your invoices.
If clients don't pay, it's your problem. Invoice financing providers will cover the cost of missed payments by increasing advance fees, so you could see your credit score affected.
Why you can trust Finder's business loan experts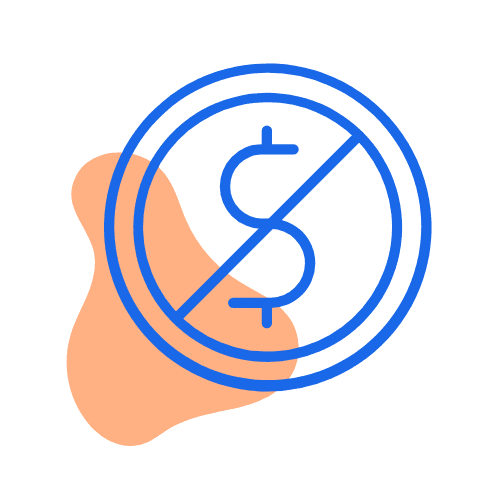 We're free
Our business loan engine is completely free to use. There are no costs at all for you to use our database to find a better deal. Better still, we regularly run exclusive deals that you won't find on any other site.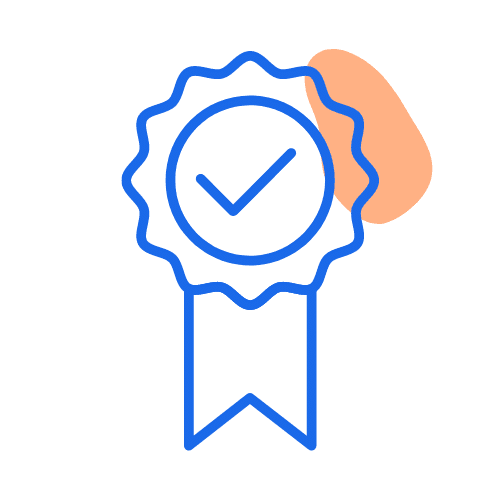 We're experts
We've researched and reviewed hundreds of loans, down to the fine print. Our database and tables are always up-to-date and our in-house experts regularly appear on Sunrise, 7News and SBS News.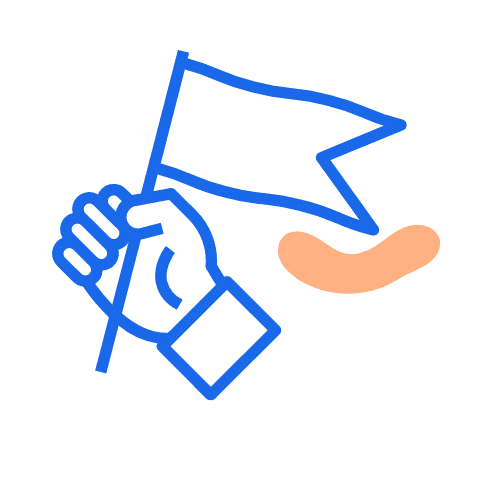 We're independent
We are independently owned and have a mission to help Australians make better financial decisions. That means our opinions are our own and you can compare nearly every business loan in Australia on the site (and find a better deal).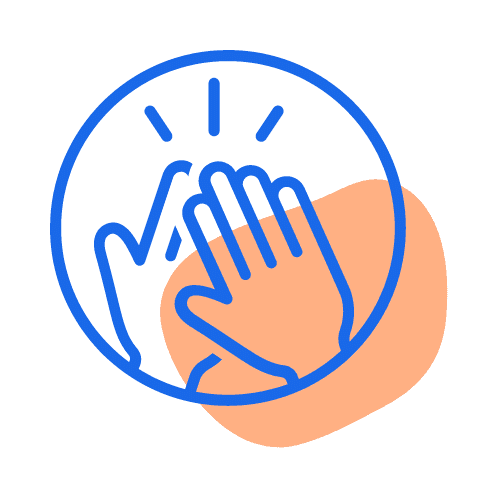 We're here to help
Since 2015, we've helped 50,000+ people find a business loan by explaining the options simply. You don't need to give us any details to use our tables. We're here to help you make a decision.