Looking to get Invisalign? Compare your finance options
See the ways you can pay to improve your smile
We're reader-supported and may be paid when you visit links to partner sites. We don't compare all products in the market, but we're working on it!
If you're unhappy with how your teeth have turned out, clear-aligner treatments like Invisalign may help to correct your teeth without the intrusiveness of traditional braces.
Find out how to cover the costs and compare your options now.
How much does Invisalign cost?
The cost of Invisalign treatment will vary by the individual case, but you may generally expect to pay anywhere from $4,500 for basic treatment up to $9,000 for full treatment. The overall cost of treatment is determined by the following:
The complexity of the treatment you require
The length of time you are in treatment
The provider you choose to perform the treatment
You may also need to pay for any additional consultations with your doctor, as well as things like X-rays or supplementary treatments.
Compare personal loans
NOW Finance No Fee Unsecured Personal Loan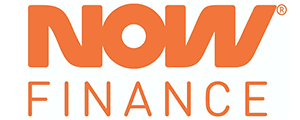 NOW Finance No Fee Unsecured Personal Loan
A competitive fixed rate
Apply for up to $50,000
Receive your funds in 24 hours

100% confidential application
NOW Finance No Fee Unsecured Personal Loan
⭐ Finder Exclusive: Get a free $200 Westfield e-gift card once your loan application has settled. Offer ends on 30 April 2021. T&Cs apply.

Apply for a NOW FINANCE Personal Loan to get reward of low interest rate for having a great credit history.
Interest rate from: 5.95% p.a.
Comparison rate: 5.95% p.a.
Interest rate type: Fixed
Application fee: $0 (No Establishment Fee)
Minimum loan amount: $5,000
Maximum loan amount: $50,000
How can I pay for Invisalign?
Before comparing other finance options, it is worth checking whether your insurance plan covers treatments such as Invisalign or similar orthodontic procedures. If you are unsure whether you'll be covered, contact your insurance provider to confirm and talk to your orthodontist to get an estimate of the cost of treatment, so you know what you'll need to pay.
Payment plan
Your orthodontist may offer payment plans that let patients cover the cost of their Invisalign treatment over a series of payments. Some plans will not charge interest on these payments, but others may require that you pay interest, as well as undergo a credit check, which can affect your credit rating. In this case, it may be better to consider other finance options to ensure you get the most competitive rate.
Depending on the cost of your treatment and your own financial history, an unsecured personal loan could be a suitable finance option for your Invisalign treatment. Most personal loans can be used for any worthwhile purpose, which includes medical treatment, and you can generally borrow from $2,000 to $50,000.
You could also look at getting a medical loan or a short-term loan. Please note that short-term loans generally have higher interest rates than regular personal loans, and you will be required to repay the loan over a much shorter period.
If you don't want to get a loan and have enough saved up, you may choose to simply cover the cost of your Invisalign treatment using your existing savings.
Think you'll be able to pay off your debt within the next year and have good credit? Consider taking out a new credit card to pay for Invisalign. Many come with interest-free promotional periods from six to 18 months, making it a flexible, low-cost financing option.
However, make sure you pay off your balance before the promotional period is up. Credit cards tend to come with higher interest rates than personal loans. And without a structured repayment plan, it can be tempting to let that interest add up.
Compare and apply for credit cards
What are my other treatment options?
Invisalign isn't the only way to straighten your teeth as an adult. If you're concerned about the cost, check out these alternatives:
ClearCorrect. ClearCorrect is similar to Invisalign – it's a plastic tray that you can put in and remove from your mouth to eat or brush your teeth. It can also be cheaper, usually ranging from $3,000 to $7,000.
Your Smile Direct. If your teeth don't need much work, Your Smile Direct offers upper and lower arch braces to you from $2,599. You can either book a scan with a registered dentist or use a home kit to create an impression of your teeth and have your braces delivered.
5 tips to get the most out of Invisalign
Wear your aligners. Invisalign isn't going to be much help if you don't wear them the recommended 22 hours a day. If you wear them 19 hours or less, add on about two more weeks to your original schedule.
Keep them clean. There's a lot going on in your mouth when you're wearing Invisalign. While it's always important to brush and floss your teeth, you'll also want to clean your aligners with warm water and antibacterial soap to keep germs away.
Use chewies. Chewies are small soft plastic-like cylinders that you can use to make sure a new aligner fits tight against your teeth. Making sure your Invisalign is on properly can speed up the time it takes to straighten your teeth.
Practise speaking. Aligners can give you a slight lisp until you're used to speaking with them in. The more you practise speaking with close friends or family, the more comfortable you'll be wearing them all day.
Listen to your orthodontist. Not everyone needs to wear aligners for the same period of time. Go in for regular appointments and listen if they say you need to wear an aligner for a few more days before moving on to the next.
Frequently asked questions
Do I have to pay for Invisalign up-front?
Not necessarily. If your orthodontist offers payment plans, you can pay for your treatment in instalments over a fixed period of time. Or, you could use a personal loan or credit card to break up your repayments into more manageable amounts. However, you'll likely pay interest and fees, which costs you more in the long run.
Can I get Invisalign financing with bad credit?
You can, though you have less options than your good-credit counterparts. If your orthodontist offers instalment plans, ask if they check credit first. Otherwise, you could end up paying high interest rates and fees – if you're able to qualify for financing at all.
Picture: Shutterstock
More guides on Finder