Invisalign | How it works, what it costs and how it compares
Get ready for that smile you've always wanted with our full guide to Invisalign clear aligner treatment, including how long it will take and deals to cut costs.
We're committed to our readers and editorial independence. We don't compare all products in the market and may receive compensation when we refer you to our partners, but this does not influence our opinions or reviews. Learn more about Finder .
Invisalign is an orthodontic treatment that helps straighten teeth with a series of clear, removable plastic trays instead of typical metal braces. Founded in 1997, it's since been changing the face - or smile more specifically - of teeth straightening around the world.
Is it right for you, though? Or should you consider one of its cheaper alternatives? We've taken a look at what the Invisalign treatment looks like, how much it costs and whether it's covered by health insurance to help you save on your smile.
How does Invisalign work?
Invisalign aligners are designed to be near-invisible and are custom-made to each individual. Your treatment timeline can be broken up into four main stages.
1. Meet with your dentist or orthodontist for a consultation.
This is when you'll get a clear idea of cost and level of health insurance coverage. They will likely capture a 3D image of your teeth using a scanner and show you what your teeth will look like once the treatment is complete.
2. Get fitted for your first set of aligners.
Once your aligners are ready, they'll be trimmed to suit your gum line and your orthodontist will make sure they fit well. At each appointment, you'll be given enough sets of aligners to last until your next appointment, usually every 6-8 weeks.
3. Maintain your new routine.
Your dentist will discuss what you need to know but there are three important parts to any Invisalign routine:
Wear your aligners for 20-22 hours per day
Remove your aligners for eating and drinking (other than cold water)
Floss and brush after each meal
4. Switch to a retainer once treatment is over.
Once you've completed your Invisalign treatment, it's recommended that you swap your clear aligners for a retainer. A retainer will prevent your teeth from shifting back to their original position. Initially, you'll have to wear your retainer between 12 and 22 hours per day depending on your doctor's advice. After 3-6 months, you can switch to just nighttime-wear.
---
How much does Invisalign cost?
While sporting near-invisible aligners sounds like a dream, for many people, the choice of whether to opt for Invisalign or one of the alternatives comes down to cost.
The cost of Invisalign treatment depends on a few factors such as your choice of dentist, how long the treatment takes and the complexity of your treatment plan. As a rough guide, you can expect to pay between $2,000 and $8,000.
Individual doctors may offer payment plans so you won't have to pay the full amount upfront and you might also be entitled to cover your treatment through your health insurance provider.
Invisalign discounts and deals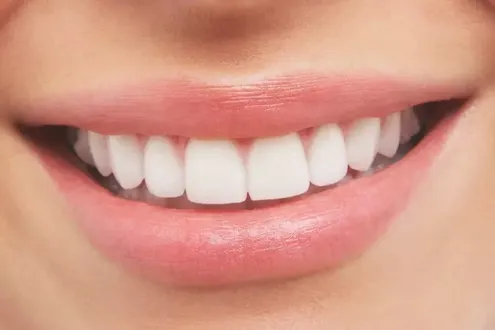 Sydney: Complete Invisalign package
from Groupon
Strengthen your teeth with this Invisalign clear aligner package complete with a comprehensive orthodontic evaluation and exam, a full set of custom aligners, follow up visits and a retainer check at the end of your treatment.
View details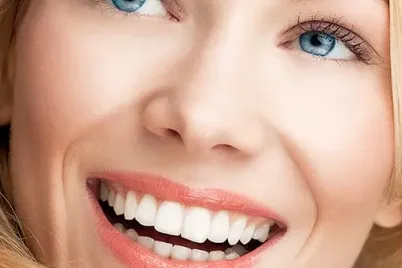 Manly: Invisalign i7 orthodontic treatment
from Groupon
Makeover your smile and straighten your teeth with up to seven clear removable aligners that are less noticeable than traditional metal braces. You'll get up to 14 aligners (7 upper and 7 lower) Invisalign i7 aligners and treatment at a dental clinic with over 60 years of experience.
View details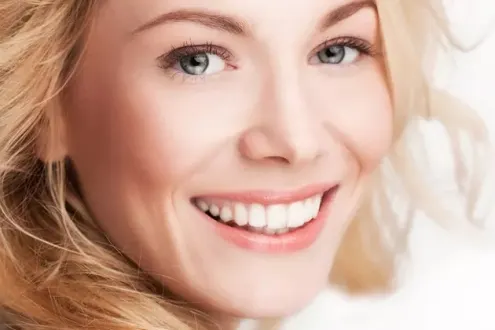 Merrylands: Invisalign i7 braces set
from Groupon
Achieve the smile you want at a newly refurbished dental surgery with a history of over 25 years. The Invisalign i7 package includes seven upper and seven lower aligners to straighten your teeth with the option for further treatment if needed.
View details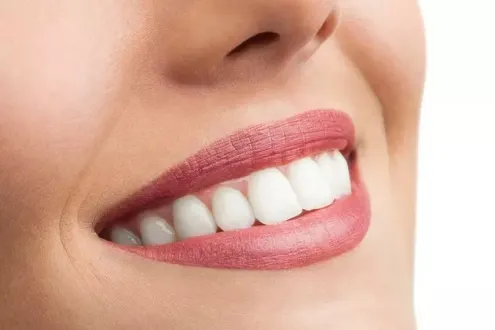 Mitchelton: Invisalign i7 Package or Invisalign Lite Package
from Groupon
Take your pick of 7 or 14 virtually invisible and removable aligners and treatment from a modern and well-equipped family dental practice. Start off with a full consultation to discuss what you're looking for from your Invisalign treatment and top it off with $500 towards retainers once you've finished treatment.
View details
Compare Invisalign with other teeth aligners
How long does Invisalign treatment take?
The length of your treatment does depend on your individual needs but the average treatment time for Invisalign is from 12 to 18 months. Comparatively, the average period for traditional metal braces is 18 to 24 months.
Who can use Invisalign?
While braces can tackle the most difficult cases, Invisalign falls a little bit short. Patients with complex orthodontic cases or teens whose teeth are still growing might not be able to opt for the treatment. Your dentist or orthodontist will be able to advise you if Invisalign is an option in your case.
Is Invisalign covered by health insurance?
Yes, in some cases it is. If your extras insurance policy has orthodontics coverage, you may be able to get a rebate for treatment. Invisalign treatment is usually categorised under "major dental".
Medical benefits do differ significantly from provider to provider, however, so it's best to check your insurance policy. Not all health funds cover Invisalign treatment and if you're taking out insurance for the first time, you might have a 12-month waiting period before you can claim.
Pros and cons of Invisalign
These days, you have a lot to consider when weighing up the choices of orthodontic treatment. With so many options on the market now, there's likely to be an ideal choice for you, you'll just need to decide which pros or cons matter the most. Here are some of the top Invisalign pros and cons to help make your decision easier.
Pros
Clear aligners are virtually invisible
Much easier to brush and floss during treatment
You can eat whatever you want as aligners are removable
Fewer consultations needed
Cons
Patients will need the discipline to wear aligners for 22 hours per day
Brushing and flossing is necessary every time you eat
Aligners can get stained if not cleaned properly
Removing aligners before meals can be messy
How does Invisalign compare to braces?
Invisalign clear aligners are certainly more aesthetically pleasing than traditional braces and can be considered more comfortable as well.
You can also eat and drink anything that you want, while braces prevent you from eating food that can damage the wires such as hard or brittle food, or chewy and sticky food that can get stuck.
Braces do have some advantages over Invisalign, however. They've been used in a variety of forms for centuries and have proven their effectiveness, especially with tricky cases. You also get 100% compliance with braces, as they can't be removed like Invisalign. This could be a huge positive for parents with teens who have difficulty remembering to wear their removable aligners.
---
Frequently asked questions about Invisalign
How do you clean Invisalign retainers?
To keep your aligners clean, remove them before meals and drinks. Rinse your aligners every night and give them a gentle brush with your toothbrush.
Does Invisalign hurt?
Yes, Invisalign can feel uncomfortable, especially after inserting your first aligners and in the days after changing to a new set of aligners. Your teeth might feel soreness because of the pressure being exerted but this discomfort is normal.
How does Invisalign make you look and sound when wearing it?
Invisalign's clear aligners are designed to be near-invisible and it can be difficult for anyone to tell that you are wearing anything on your teeth. Most people quickly adjust to wearing Invisalign and don't have a problem speaking with them but you might experience a slight lisp in your first few days.
Can you eat and drink while wearing an Invisalign?
No, you should remove your aligners to consume anything other than cool water. This helps prevent staining them, warping your aligners with hot beverages and avoids cavities from sugary food.
More guides on Finder