Interview with Lisa Montgomery – Resi Home Loans
Interview with Lisa Montgomery, Resi Home Loans
We're reader-supported and may be paid when you visit links to partner sites. We don't compare all products in the market, but we're working on it!
- interview conducted October 21, 2011
Lisa now provides commentary for Finder. Read more of her articles
Jeremy: What is your read on the Australian home loan market?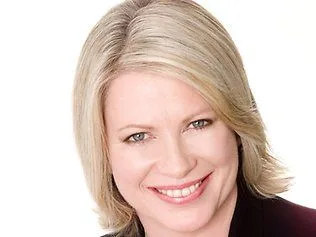 Lisa: At the moment is we've got a really interesting time in the financial market place and it is probably as interesting, if not more interesting, than during the GFC. We are experiencing a lot of issues with confidence that borrowers are going through at the moment as a result of a lot of pressure on their household income and that has been mainly fuelled by higher costs ensued in fuel and energy costs, really placing pressure on household budgets. In addition to that then you've also got a lot of folks who have over extended themselves in terms of their personal credit landscape and also their mortgages so there's a lot of pressure around the overall financial health of some individuals.
We are seeing right now is there's not a lot of consumer confidence in terms of their spending and also their borrowing. As a result we are seeing a whole lot of financial institutions throwing lots of lower rates out there to borrowers, to entice them to come and either switch or take out their home loan with that company. It's making things quite interesting because there is just a lot of emphasis being placed on interest rate at the moment, both fixed and variable and not a lot of emphasis that is being placed on other aspects of the loan arrangement. Things like the flexibility features and service that goes with the loan. Overlooking these features can be a little bit dangerous for the consumer, particularly if they are going to be choosing a loan with a low support arrangement which comes with a lot of online lenders.
Borrowers are currently making a choice around what they actually do in terms of whether they move their loan to another organisation or whether they look to reduce the rate or ask for a better deal with their current lender.
Jeremy: With those pressures in mind, do you think it is easy enough, right now, for consumers to be switching? Also, what is your view in terms of just how easy it is for a consumer to see the benefits in switching?
Lisa: Yes it's difficult for a consumer to see the benefits in switching right now because a lot of the advertising and a lot of the discussion in the media is all about interest rates. For some consumers, they think if they've got a low rate on their home loan - the lowest rate in the market place for example, whatever that may be – that it is the best deal, but that may not necessarily be the case. The lowest rate may not be the best deal for that particular individual so it's really important to take into consideration, I think, there are a number of factors to consider when choosing a loan arrangement.
The first things to always consider, is whether or not the loan has a competitive rate. It doesn't need to be a low rate but it needs to be competitive. Secondly you should be finding a loan with a low or no fee arrangement as well.
Flexibility is also really important because you need to be able to ensure your loan can be adaptable to be in line with your goals. For example, if you wanted to move it to a fixed arrangement you should be able to do that. If you wanted to go to interest-only or wanted to take a payment break, or whatever that might be, the loan needs to be flexible.
Another important aspect is to consider your home loan features and depending on who you are and what you are looking for, the features of your loan might vary. If you're an investor you may need to consider an offset facility. If you're an occupier you might be looking for a loan that's got a redraw facility.
Service is also really important and it shouldn't be the last thing I talk about. With service, I don't mean service in line with when someone is going to call you back on time or whether they are going to be sending you a letter with the right logo on it. I am talking about suggestions and guidance that's going to help you to reach your goals and maybe some suggestions also to help you determine what those goals are going to be. I think that's really important because, right now, if you're moving your home loan you need a lender who is looking at your financial landscape in a holistic way and then helping you to really have a healthy approach to every part of your finances, not just your home loan.
Jeremy: Yes, I totally agree with you. More often than not once someone applies for a loan and gets that home loan product, I think beyond that a lot of people are sort of left on their own, especially in terms of not having that continued service from their lender.
Lisa: That's right and with many online lender's products, they offer you a low rate with a very low service proposition. If you're a person who really doesn't have a handle on how you're going to be structuring your loa and opt for a loan that you pay the lowest amount of interest over the term and you pay it off quickly, then it doesn't matter whether you've got a low rate of interest or not because when you look at the aggregate of everything you owe and that is including your mortgage and your credit cards and personal loans, that rate could be really high. I think it's very important to have somebody – a professional, an individual – who you can trust that is going to give you those suggestions and that guidance.
Jeremy: So how often do you think consumers should be reviewing their home loan or speaking with their lender?
Lisa: It really depends on what your goals are. If you're a frequent investor and you're actively buying properties, you've really got to get that structure right and should have a fairly constant interaction with your lender.
If you you've got a fairly simple financial structure, then you might not need to speak to your lender more than once every 12 months. It's good to do a regular financial "health check" with your lender and you'll see if you are on track. First and foremost you actually do have to have a financial plan and you do have to have that plan confirmed by that professional in terms of if you do "a, b and c" you are going to achieve "x, y and z". In the case that something comes up during the course of the year that you hadn't planned for and considered then you need to go back to that professional and factor that in.
Jeremy: That's incredibly important and really justifies the importance of consumers needing to look beyond the interest rate alone when considering home loan options.
Lisa: Right now you really need to be looking beyond that rate. A home loan is a long term commitment and you really need the help of a professional lender who you can trust and go to for home loan advice.
Jeremy: Do you think people should have their financial planner work with their lender to assist with their decision making?
Lisa: If a client is working with a financial planner or indeed with an accountant then we would work in with what that guidance. Our model is actually based on the fact that yes, we do have our franchise network which services the localities where people work and live and then that way you are dealing with somebody who is the local expert in their field. I think it's important to get somebody who you know is going to be there for the long term - it would be frustrating having to continually re-brief your situation a new lender all the time.
Jeremy: Yes, I think that's definitely some great advice. Moving on to current market conditions, where do you see the market right now? Is it a situation where you would suggest to people to consider fixing their home loan rate or is it a situation where people should be refinancing now or holding off on making a decision?
Lisa: I think what's really important is to really sit down and do an audit on your financial situation. The first thing is to actually acknowledge what you owe and a lot of us don't like to acknowledge what we owe, quite frankly. You need to do that and then you need to look at your situation once you're done to get a much better picture of what you might need to do and the questions you might need to ask.
Right now we have some great fixed rates in the market for one, two and three years and we also have an environment where, as the cash rate is decreasing, then that's also an indicator to folks that variable rates will probably decrease as well. But with a fixed rate commitment it's all about timing and it's really hard to know whether you're going to be timing that right.
For some people they really want the certainty of a fixed rate; they want to know that this is what they're going to be paying now and in two or three years' time. In some cases where someone has lost a wage or they might be a experiencing maternity leave situation at the moment, a fixed rate can give certainty around what the repayment's will be. For those folks there's some great opportunity out there, but you've really got to be confident that the rate that you lock in at isn't going to be substantially higher than the variable rate at some stage. It is also important to be aware of the fact that with some fixed rates, you compromise on flexibility with other loan arrangements, so you need to read the fine print; and certainly look at the terms and conditions closely.
There are break costs associated with fixed rate products, so while it is in its fixed rate period and you know there's a chance in the near future that you need to get out of that while it's in that fixed rate period, then I wouldn't be locking in at all, because there are some hefty break costs associated with breaking a fixed term arrangement.
Jeremy: For the people seeking a flexible home loan, where they can shift around and change between various products or even various lenders, do you think there's a certain type of home loan out there that's suited to that type of consumer who just wants flexibility to be able to change lenders or change products, whatever it might be?
Lisa: Home loans these days come all shapes and sizes. There are round about half a dozen to ten standard products on the market at the moment and there are about 30-40 different characteristics of each product. It's really a matter of just finding a home loan that gives you flexibility and that's why the standard variable home loan arrangements are some of the most popular in our country because they do have all of the flexibility and all bells and whistles and it just makes it easy.
Now, if you actually take out a loan since 30th June 2011 there are no break costs which are applicable to your loan. This means that in any arrangement, at any time, in the standard variable home loan rate type scenario, you can get out of that without any break costs at all.
Jeremy: With the upcoming 1st January changes to the First Home Owners Grant, what would you suggest for first-time buyers right now? Is it a situation where they should make a move to capitalise on that or are inflated house prices and other factors going to outweigh the benefits anyway and people should probably wait?
Lisa: Yes, I think there are some really good bargains in the market and there is great opportunity in the market right now and I think that's something that you wouldn't want to miss because you're going to be missing out on something come 1st January. The situation is that I think what we're seeing first home owners really varying their outlook. They're embracing other opportunities, with some actually looking to purchase their very first home now as an investment rather than as an owner/occupier dwelling, with many actually looking outside of the major capital areas. One mistake that I think that a lot of first home buyers make is that they look in their own back yard and sometimes that's not affordable for them, therefore it places them out of the market, postponing their purchase. It's a good thing for them to look outside the square and maybe look outside the state they're in and maybe consider their first purchase as being an investment property. It actually can help them to get back into the market a little sooner and also it's a little bit more affordable.
Jeremy: That's actually quite interesting. Do you have any statistics or details around this trend?
Lisa: We're just seeing a bit of a new trend and yes, anecdotally we are seeing that. I think that first home buyers are pretty savvy. They snack on a lot of information; both online and in printed material and they know more about what the opportunities are out there and they're willing to consider that to get into the market, so I think that's really positive. Also if you are a first home buyer and you've never owned a property before and you do make a purchase as an investment property, you can still claim the first home owner grant when it comes to buying your owner/occupier property - the property you plan to live in.
Jeremy: Yes. Do you have any information around what you're seeing in terms of how many people have the intention of moving into the house vs looking at it as an investment property, for the first-time owners segment in general?
Lisa: I think at the moment what consumers really do need to be paying attention to is their financial health and really taking that audit of what they owe, the balances of those accounts and related interests charges and look at the what it's costing them per month. With this information on hand, you can then begin really focusing on rearranging things so that you pay less interest paying those debts off a lot sooner. That's the best advice I can give consumers.
Jeremy: In terms of other general market trends, is there anything else consumers are missing out on or not paying enough attention to?
Lisa: Well, I think we're still living in an interest rate environment which we're still not really sure about and I think that what we would like to see, all of us, is a period of stability in rates and perhaps a decrease in rates in order to restore confidence back into the market and in turn we'd see a lot more activity in terms of selling and buying. That would be very healthy for the market itself. I think that what you're probably looking at in terms of what's going to happen next year, is that we may have some rate movement down, but determining that time when that might happen is a bit difficult right now because there is a whole stack of data and influences, domestically and internationally, which will influence that. I think if you're not getting all the important things in a home loan including a competitive rate, low fees, or you haven't got the flexibility and you don't have the service and the features of the loan that you want, then you may want to talk to your lender about a different type of arrangement or, indeed, seek one through another organisation.
Jeremy: Where do you see the market going, looking forward, what would you say consumers should look out for in 2012 in terms of what lenders are going to be doing or just general things to be aware of?
Lisa: I think at the moment what consumers really do need to be paying attention to is their financial health and really using that information to focus on rearranging their debts so that they pay less interest and they pay those debts off a lot sooner. That's the best advice I can give consumers.
More guides on Finder