Apple TV is the new iTunes | Own your favourite TV shows and movies
If you prefer to own digital content rather than stream it, Apple's à la carte Apple TV offering could be the service you're looking for.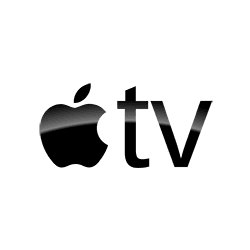 We're reader-supported and may be paid when you visit links to partner sites. We don't compare all products in the market, but we're working on it!
Essential reading: Breaking down the Apple TV name
Apple's naming system for entertainment can be a little confusing, so let's break it down.
Apple TV HD or Apple TV 4K: Hardware boxes that connect to your television to allow you to stream content on the big screen.
Apple TV App: An app for iOS and OSX devices that replaces iTunes to allow users to purchase or rent movies and TV shows
Apple TV+: A streaming subscription service that offers access to original programming
---
The death of iTunes?
In June 2019, Apple announced it would be retiring the iTunes store in favour of individual music, video and podcast apps. While you will need to switch to these apps at some point, all your existing purchases will come with you and the functionality you've come to expect from iTunes will still be there – albeit spread across three distinct apps – Apple Music, Apple TV, and Apple Podcasts, respectively.
The iTunes app is still available on Windows, but iOS and Mac OSX users will need to switch to the new offerings as they upgrade to the latest software versions. However, all existing purchases come with you and the functionality you've come to expect from iTunes is still there – albeit spread across three distinct apps.
If you want to know more, we've broken down what Apple killing iTunes means for the average Aussie.
---
What is the Apple TV app?
Whether you love it or hate it, it's impossible to argue that Apple hasn't been a pioneer of digital distribution of entertainment. The iTunes Music Store was one of the first mainstream portals to legally purchase digital music and when Apple decided to introduce a digital video portal for movies and TV show purchases and rentals, it blasted the market wide open.
However, the tech giant decided to say good-bye to iTunes in 2019 in favour of separate apps that could better serve customers, depending on their needs. As a result, Apple Music is now home to all Apple users' music – it gives them access to over 50 million songs, as well as hosting their pre-existing music library (purchased and downloaded) and including the iTunes Music Store for purchasing songs and albums.
Apple Podcasts, meanwhile, offers access to over 700,000 shows, boasting an interface similar to the pre-existing iPhone app.
Finally, the Apple TV app offers third-party subscription channels and over 100,000 movies and TV shows to buy or rent. You can also use it to subscribe to Apple's streaming service, Apple TV+.
Yes, the naming is a bit confusing. After all, there's already the Apple TV streaming media device you can use to watch shows and movies on the big screen. But this version of Apple TV the software will function similarly to iTunes – the app enables you to buy or rent shows and movies.
Apple TV isn't a traditional streaming service like Netflix or Stan. Instead, it operates as an à la carte purchase and rental system where users select the TV show or movie they wish to watch and purchase a licence to download the piece of entertainment.
That licence could be to own a copy of the film or TV show, or it could be to rent it, like a digital video rental store complete with viewing restrictions. Thanks to Apple's dominance in personal technology, from mobile phones to computers and tablets (plus its "hobby" product, Apple TV), the company has a massive install base of devices that can access the Apple TV store for entertainment.
So as long as you're willing to live mostly within the Apple ecosystem, there's a robust collection of devices that you can use to enjoy your content on a variety of screen sizes.
Additionally, the Apple TV app is meant to act as a central hub for all your movie and TV show content. Besides purchased content and your library, it also gives you access to connected streaming services, subscription Channels and the company's own streaming service, Apple TV+.
How much do movies cost on the Apple TV app?
Unlike streaming services like Netflix and Stan, the Apple TV store doesn't offer an all-you-can-eat subscription service. Instead, it charges you a set fee to buy a licence for individual movies and TV shows.
To make things slightly more complicated, Apple TV users can also rent movies, which means that they have a 48-hour window to watch a film once they press that play button before the file is automatically deleted.
On the TV show front, you're given the option to purchase a licence for either individual episodes or a whole season of a show. And for both, Apple does offer limited box set bundles, with regular deals to entice users to buy up big on the digital store.
Pricing on Apple TV varies pretty significantly depending on what you're buying, who owns the digital rights in Australia and whether you're purchasing a licence to own or to rent. Basically, movie rentals start at $0.99 for weekly deals. Older movies can be rented for $3.99 in standard definition quality and $4.99 in HD, while new releases are generally $5.99 for SD and $6.99 for HD.
If you're planning on purchasing a film via Apple TV, prices tend to start at $4.99 (SD) or $5.99 (HD) for discounted older films, with new releases scaling up to $24.99 for HD (which typically equates to $19.99 for standard definition).
Apple does offer a selection of films in 4K HDR if you have a compatible device like the Apple TV 4K, with no additional fee for the higher resolution file. You will need a fast broadband connection to watch it though, as the Apple TV 4K streaming device doesn't allow for downloading your content in advance.
Apple TV regularly offers films for under $10, though pricing often changes depending on sales and deals offered by studios. If you like your films for cheap, Apple TV also bundles movies together at a discounted rate. The price varies greatly depending on the number of titles in the bundle, but buying in a bundle almost always ends up saving you money compared to buying the films individually.
How much do TV shows cost on the Apple TV app?
When it comes to television, pricing is generally a little simpler because Apple TV doesn't currently offer TV show rentals. You can buy individual episodes for as little as $0.99 each (though typically you can expect to pay $3.49), with full seasons typically starting at $14.99 but scaling up to as much as $49.99.
Box sets are a more affordable way to purchase a licence for the entire run of a program, though there is often little difference between the price on Apple TV and the price of a Blu-ray collection. Given the question of ongoing rights with digital licences, there are definite advantages (and disadvantages) to buying your TV shows on Blu-ray.
Depending on the whims of the licence holders, Apple TV users can occasionally pay for an entire season of a TV show up-front with a season pass and have quick access to the show on iTunes after it has been broadcast. This is a good way to fast-track shows from the US that don't have a home on Australian free-to-air or pay TV channels, though you can occasionally end up at the mercy of local networks as to when each episode is actually released on iTunes.
What devices are compatible with Apple TV app?
Unlike music purchased through Apple Music, which is free from Digital Rights Management (DRM) software and can be played on almost any device, Apple's video files have typically been locked to Apple hardware, with the exception being PCs running iTunes.
These days, the Apple TV app has expanded and is now also compatible with selected Samsung smart TVs, Roku devices, Amazon Fire TVs, and AirPlay 2–Enabled TVs.
If you own an Android phone or tablet, you can't watch Apple TV files on your device. Similarly, devices like the Telstra TV or Chromecast aren't compatible with Apple TV video files.
Extras, iCloud and family sharing
One of the typical benefits of video stores over the likes of streaming platforms such as Netflix is the inclusion of features like Extras. If you're the type of person who enthusiastically watches every bonus feature on a DVD and listens to the director's commentary, then Apple TV is the digital format for you. Extras is the digital equivalent of those special features, including deleted scenes, cast and crew interviews and more.
For parents or families, Apple's Family Sharing functionality also helps lessen the inflexibility of the embedded DRM on video files. Once set up, Family Sharing allows up to six family members with linked accounts to share content purchased through Apple TV.
For parents of younger children, it also offers integrated parental controls, so you can monitor your kids' viewing habits and restrict them from watching inappropriate movies and TV shows.
The other key advantage of Apple TV is the cloud-based viewing. While you can download movies and shows in advance and watch offline, thanks to integration with iCloud, you can also start watching anything in your library anywhere you have an Internet connection. You can also easily switch between devices without losing your place, so you can finish the movie you started watching on your homewards commute on the Apple TV once you walk in the door, without having to manually locate where you were up to.
The downsides of a digital license
Aside from the obvious downside of being largely restricted to Apple devices, Apple TV shows and movies also suffer from the hurdle of not being a tangible thing that can be left to a family member when you pass away. In fact, because all you purchase when you buy from a digital storefront like Apple TV or Google Play is a licence to content, not a copy of the content, there's no clearly defined way to pass on your digital collection of movies and TV shows to your children.
Apple has made the situation a little bit easier for family members by offering relatives the ability to "rename" the account of a deceased family member, either by logging in (if you know the details) or by providing Apple's support team with a copy of the Death Certificate.
From there, you can choose to delete the account – which will delete the licence and all the content with it – or transfer it all to a new account. You can't pass it on to an existing account, though. Choosing digital entertainment files means you also lose the ability to lend content to a friend (outside of your family sharing group that is), or the ability to resell it down the line if you decide you need some cash and never plan to watch it again.
There's also the risk – however unlikely it may seem now – that Apple as a company will cease to exist, and its software and platforms capable of playing back the DRM-laden digital files will also disappear.
While that may seem like an impossibility given Apple's current prominence, history is littered with the corpses of digital entertainment services that have failed, leaving behind a legacy of users with nothing to show for their investment.
How big are Apple TV app video files?
Like every type of digital video file, the actual size will vary depending on the content itself. However, Apple does conveniently list out the file sizes of both the standard definition and 1080p high definition versions of all of its movies and TV show episodes.
Typically, video files work out to be approximately 2.5GB for every hour of high definition footage, and standard definition typically less than half of that. That said, file sizes do vary significantly, so if you are planning on streaming to a mobile device or have limited storage on your iPad, it might be worth checking the file size on iTunes before hitting the download or play button.
What content is available on Apple TV app?
While owning a digital licence of a movie or TV show is nice, the real advantage Apple TV has over the likes of Netflix is the sheer size of its library. Apple claims there are over 100,000 movies and TV shows to buy or rent.
What's more, Apple is more likely to get the biggest Hollywood blockbusters before streaming services like Netflix and Amazon Prime Video, and in many cases gets shows as each episode airs either domestically or abroad.
There are big exceptions to this, like in the past with Foxtel's decision to hold Game of Thrones as an exclusive Foxtel show until the season has finished. Original programs created by the streaming platforms are also generally held back from an Apple TV release, although they do tend to get a release eventually.
Moreover, Apple TV also enables you to subscribe to Apple TV+, which is available directly in the app. One of the new features of the Apple TV app is the introduction of Channels.
Compare other streaming video services below
---
More guides on Finder
Stream the best and save