Google Play Movies & TV | The Android alternative to iTunes entertainment
Where do you buy digital movies and TV shows if you don't use iTunes? The Google Play Movies & TV store has you covered.
We're reader-supported and may be paid when you visit links to partner sites. We don't compare all products in the market, but we're working on it!

When Google decided to acquire the Android operating system and launch a fully-fledged mobile device ecosystem, it wasn't just competing on the hardware front. The search giant needed to compete against Apple in every possible way, from screen size to apps to access to movies and TV content.
Google's answer to iTunes has had a few revisions over the years, but today it is known as Google Play Movies & TV. It's a digital storefront for films and TV shows, with customers given the option of purchasing a digital license or renting a film for a limited timeframe.
Unlike iTunes, which is locked to Apple devices or PCs running the iTunes software, Google allows you to watch your Google Play content on any computer, smartphone or tablet, including Apple devices like the iPhone or iPad. Unfortunately getting your content onto the big screen isn't quite as easy, as you'll need either a Chromecast or an Android TV to access Play Movies or TV on your home television.
Compare download providers
Provider
Price
Video quality
Devices
Unmetered
Learn more
TV: From $0.99/episode or $10/season
Movies: From $10 to buy and $0.99 to rent
SD/HD
Apple TV | iOS
iiNet
Go to iTunesMore info
TV: From $0.99/episode or $10/season
Movies: From $7 to buy and $0.99 to rent
SD/HD
Android | iOS | Android TV | Chromecast
TV: From $2.99/episode or $11.96/season
Movies: From $8.99 to buy and $3.99 to rent
SD/HD
Windows | Xbox | Web
More info
TV: From $2.99/episode or $13.99/season
Movies: From $8 to buy and $0.99 to rent
SD/HD
PlayStation | Android | Web
TV: From $1.99/episode or $14.99/season
Movies: From $10.99 to buy and $3.99 to rent
SD/HD
Telstra TV | iOS | Android | Samsung, LG, Panasonic smart TVs
Telstra
TV: From $2.99/episode or $10.99/season
Movies: From $10.99 to buy and $3.99 to rent
SD/HD
PlayStation | Xbox | iOS | Android | Web | Chromecast | Samsung, LG, Sony, Panasonic smart TVs
More info
---
How much do movies and TV shows cost on Google Play?
Google, like iTunes, has opted for a digital à la carte menu for its store, instead of the all-you-can-eat subscription buffet offered by Netflix.
This means you can either buy a license to own a digital copy of a film or TV show (either an entire season or just an episode), or you can buy a temporary rental license for certain movies that gives you a limited 48-hour window to watch the movie from when you first press play.
Prices vary rather significantly depending on what you want to purchase. If you're looking to buy a digital copy of a film, prices typically start at around $5.99 for standard definition or $6.99 for HD, but can scale up to $19.99 for SD or $24.99 for HD.
To rent a film, you'd be looking to pay $3.99 (SD) or $4.99 (HD) for older films, and $5.99 (SD) or $6.99 (HD) for newer films.
Google Play Movies & TV also bundles films together in digital box sets, offering a discounted price when you buy multiple films in a series.
On top of that, Google regularly drops the prices of films and TV shows, so it's not uncommon to see rentals for $0.99 or really cheap films to own. It changes regularly though, so if you own an Android device, it's worth checking the Play Store app regularly.
For Google Play TV shows, just like iTunes, there's no rental option. Instead, you can buy TV shows by the episode or by the season. Typically, episodes cost $2.99 for SD and $3.99 for HD, while entire seasons vary greatly depending on the number of episodes included. Kids shows can be as low as $4.99, while other programs start at around $9.99 and can scale up to more than $40 for a season pass for a new release program (in SD quality, no less).
For collectors, the Play store also offers TV bundles, combining multiple seasons of a show into a single package at a discounted rate. Again, prices vary greatly, from $4.99 all the way up to $117.99 for the first six seasons of Game of Thrones.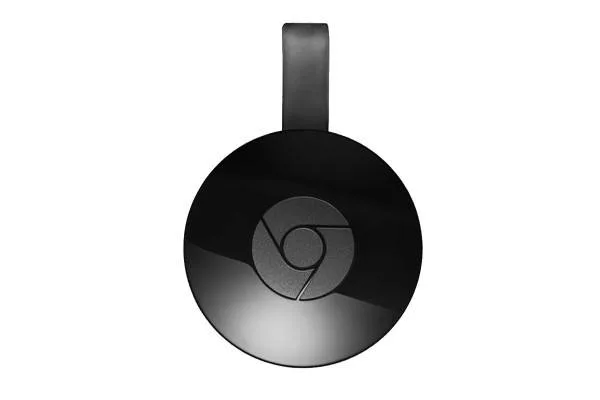 Buy Google Chromecast 2
from The Good Guys
Stream movies and TV shows on the big screen in high definition quickly and easily with Google's Chromecast.
View details
What devices are compatible with Google Play Movies & TV?
If you own an Android device running Android 4.0 or above, then you can play movies and TV shows from the Google Play Movies & TV app. Given that Google runs both, that probably comes as no big surprise.
The better news is that unlike Apple, Google doesn't lock its entertainment to a single platform. There is a Play Movies & TV app for iOS devices running iOS 7 and above, which lets you watch your purchased content on an iPhone or iPad. Unfortunately, it doesn't allow you to purchase films or TV shows from within the app, but you can browse and add items to a wishlist, which you can then purchase via the web or an Android device.
You can also watch your shows through any compatible browser on a PC (running Windows 2000 or later) or a Mac (running Mac OS X 10.3 or above). You'll also need at least 128MB of RAM and 64MB of video memory to stream content.
If you want to watch Play Movies on the big screen, a Chromecast or an Android TV are the easiest options. There is also an app that you can use on recent Samsung or LG smart TVs and if you have the right cables, you can also connect your device to a television with an HDMI socket.
One interesting advantage that Google Play Movies & TV has over its rivals is the ability to stream purchased content via YouTube. Because Google owns both video platforms, the integration allows you to watch your purchased content using the YouTube app. This functionality is especially useful for watching your content on a TV, as you can log in to the YouTube app on devices like the Apple TV, PlayStation 4 or Xbox One and access your Google Play purchases.
Family sharing with Google Play
Google offers users the ability to share content purchased through Google Play with up to five other family members using its Family Library. There are some restrictions, the Family manager needs to be 18 years old and must have a valid credit card and kids need to be at least 13 years old in order to have a sub account, which is a restriction not placed on iTunes users. Family members have to live in the same country as the manager and not be part of any other family group.
The Family Library applies not just to movies and TV shows, but also to apps and books purchased through Google Play.
And because pretty much everything Google does is stored in the cloud, you can pause a Google Play program on one device and continue watching it on another device easily.
The downsides of a digital licence
Just like with iTunes, there are some definite disadvantages to choosing to buy a digital license from the Google Play store. While Google is a lot more device-friendly in terms of how you can watch your purchased content, you are limited by the fact that you have bought a license for a film as opposed to a copy of that film. This means there is no clear-cut way for you to leave your digital Google files to family members when you die.
Google does have an "inactive account manager" feature, which monitors your Google account for activity. If you don't log in to any Google service for an extended period of time it can grant access to your files to another person. But it's not immediately clear if this functionality extends to digital movies or TV shows purchased from the Play store.
You also can't lend these video files to friends like you can with a physical copy on Blu-ray. Speaking of Blu-ray, there's also limitations on the bitrate quality of digital files that you don't experience with a disc, so purists might enjoy the physical media more.
Plus, if Google (or Alphabet, as it is now known) ever fails as a company, then there's no guarantee your digital video files will remain available or active, which could potentially see you losing the equivalent of a lot of money.
How big are Google Play video files?
The size of a Google Play movie or TV file will vary depending on what you're watching. Google doesn't make the file size of each video openly available within the Play Store app like Apple does, but, as an example, the two-and-a-bit hour Pacific Rim movie comes in at around 3GB for an HD download, or 1.6GB for an SD download.
However, this number could vary greatly, so it's a little disappointing that Google doesn't share that info with you before you hit the download button.
What content is available on Google Play Movies & TV?
Google doesn't publicly celebrate the size of its movie or TV show library like Apple does, but its library is extensive. When it comes to new releases especially, there's little that can be found on rival download stores that cannot be purchased or rented through Google Play.
This means that Google Play Movies & TV is a better destination than the likes of Netflix or Stan for recent blockbuster films and even some newer television programs. The exception, obviously, is original content created by these streaming services, like the Netflix Marvel series.
---
For all the latest in TV and movie streaming, follow and subscribe below
---
More guides on Finder
Stream the best and save