Interest-only investment loans October 2020
Interest-only investment loans can be a smart tool for property investors. But you have to know what you're doing.
We're committed to our readers and editorial independence. We don't compare all products in the market and may receive compensation when we refer you to our partners, but this does not influence our opinions or reviews. Learn more about Finder .
If you're investing in property, an interest-only investment loan can help you build wealth while minimising costs. But it's important to understand how these products work. Use this page to compare interest only investment loan rates and learn how investors can use them to boost their investment wealth.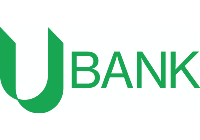 UBank UHomeLoan - 1 Year Fixed Rate (Investor, IO)
UBank Home Loan Offer
Apply for the UBank UHomeLoan - 1 Year Fixed Rate (Investor, IO) and enjoy a home loan with the ability to make extra payments, as well as split facility up to 4 times. You can borrow up to 80% of your home loan value.
Interest rate

of

2.44% p.a.

Comparison rate of 2.85% p.a.
Application fee of $395
Maximum LVR: 80%
Minimum borrowing: $100,000
Max borrowing: $2,000,000
Compare interest-only investment rates
The loans below have interest only repayments. However, the repayment calculation shows principal and interest repayments. Your initial repayments will be lower.
After entering your details a mortgage broker from Aussie will call you. They will discuss your situation and help you find a suitable loan.
A comparison of home loans from multiple lenders.

Expert guidance through the entire application process.

Free suburb and property reports.
---

The Adviser's number 1 placed mortgage broker 8 years running (2013-2020)
What is an interest-only investment loan?
Australian home loans can be used to buy your own home or to buy a property as an investment. Most loans are principal and interest, meaning you borrow money and repay it, plus interest.
An interest-only investment loan is an investment mortgage that allows you to repay only the interest portion for a set period, usually up to five years. After that period you have to start repaying the money you actually borrowed, with interest charged on top.
With an interest-only investment loan your monthly repayments start smaller. Why? Because you're not repaying the money you've borrowed (the principal). You're just paying the interest on top.
It saves you money in the short term but will cost you more in the long term because you pay more interest over time.
Read this guide to learn more about how interest only repayments work
If used correctly an interest only investor mortgage can help you minimise your tax and repayments. But you need to be aware of the potential downsides too.
How can investors use interest-only loans?
There are several ways investors can use interest-only investment loans to their advantage:
Tax minimisation
Negative gearing
High capital growth strategy
1. Tax minimisation
Investors usually use interest-only loans to reduce their tax bill because home loan interest is tax deductible for investors. At the end of the year you can deduct all the interest charges you've paid for your investment property over that year. Payments on the loan principal, meanwhile, aren't deductible.
If you're a property investor using an interest-only home loan you'll be able to deduct your entire home loan repayment from your taxes. But in the long run you still need to repay the debt.
2. Negative gearing
Interest-only investment home loans can be a particularly effective strategy when you account for negative gearing. Negative gearing is a tax concession that allows you to offset any losses you make on your investment property against your personal income. In other words, if you pay more maintaining your investment property and servicing the debt on it than you bring in from rental income, you can deduct this loss from your personal income.
Typically, this strategy is used to minimise losses on an investment property while you wait for the property to appreciate in value. The idea is to eventually sell the property for a capital gain, while minimising the cost of holding the property in the meantime.
3. High capital growth strategy
Some investors buy property with a high-growth strategy by choosing properties and locations they believe will grow quickly in value. Rather than holding the property for many years, renting it out and paying it off over time, these investors buy the property, try to minimise their repayments for a few years, then sell the property for more than they paid. For this strategy to work, an interest-only investment loan is essential because your repayments are much smaller at first.
This can be a risky strategy. It worked well for many investors when property markets were booming. When markets are down it's a different story.
What about the buy and hold strategy?
The more conservative investment strategy is to buy a property, hold onto it for a long time and rent it out. Over time the value of the property will hopefully grow. With this strategy you may want to repay the loan as fast as possible using rental payments and your own money. With this strategy a principal and interest investment loan is usually the better choice.
What are the risks of interest-only loans?
Interest-only loans have a few possible drawbacks:
With interest-only loans you won't reduce your debt during the interest-only period. At the end of the interest-only period, you'll still owe the same amount you borrowed.
Your repayments rise significantly once your loan reverts to a principal and interest loan. You need to prepare for this in advance.
Going with an interest-only investment loan means you'll end up paying more over the life of your home loan. Since you won't be reducing the principal on your home loan, it will likely take longer to pay off your mortgage, increasing the interest you pay in the long run.
Interest-only home loans can also be risky if your property fails to increase in value. This means when the interest-only period ends, you won't have equity in your home.
None of this means interest-only loans are inherently bad. You just need to be aware of the potential downsides and make sure your investment strategy suits your loan type. Getting expert help from a mortgage broker is a good idea if you're confused about interest-only investment loans.
Need expert help? Contact a mortgage broker
How do I compare interest-only investment loans?
When comparing interest only mortgages for investment, you need to consider these factors:
Rate. A lower rate means lower repayments. It's one of the fastest ways to compare mortgages.
Offset account. Having an offset account lets you use additional savings to reduce your interest payments even further. Read this guide to learn more about this strategy.
Flexibility. A loan with low fees (especially discharge and switching fees) makes it easier to refinance your mortgage when the interest only period ends. And why pay more in fees when you can avoid it?
Use a repayment calculator
Use the calculator below to find out what your repayment will be if you choose an interest-only home loan. Then run the same calculations for principal and interest repayments so you can see what your repayments will be once the interest-only period ends. You'll need to pay attention to both repayment figures and determine if you'll be able to service the new repayments once your interest-only period ends.
More guides on Finder