Insurance policies for small businesses
Unsure what to expect from an insurance policy for your small business? We can help
We're reader-supported and may be paid when you visit links to partner sites. We don't compare all products in the market, but we're working on it!
Key Facts
3 areas of business cover
Assets and revenue; with business expenses insurance and contents insurance.
People; with key man insurance and accident and sickness cover
Liability; with public liability and professional indemnity insurance
Finding the right insurance policy for your small business can be tough, so don't worry if you're feeling a little overwhelmed. We're here to help, and hopefully make things a little easier for you.
This guide will help you understand what types of insurance are out there, which cover could be right for your situation, and what you can expect from a policy. That way, you'll have the skills you need to make a business-savvy decision.
Compare insurance policies for small businesses
Get quotes online Speak to a broker
If you are ready to speak with a consultant about different business insurance options available, simply enter your details in the form. Keep reading if you want to learn more about the different types of cover available.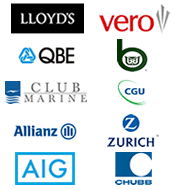 Risks businesses are exposed to
No matter how big a business is, it is subject to various risks - from the managing directors to the equipments used, there is always the possibility of something unlikely happening that might cause damage to your business. If these risks are overlooked and the damage has been done, it could mean significant profit loss. So in order to avoid them, you need to identify what risks you are facing to find an apt solution for it.
Illness or injury: If you are the sole proprietor of a business, all things depend on you. When something happens to you, such as an injury or illness, you might be forced to put your business on a halt in order to recuperate. This means huge profit loss, not to mention the expenses you have to pay while getting better. Even if you have a partner, the loss of a partner can have a huge impact on your business and its profits, especially if your partner has entered into contracts and agreements.
Damage to your business: Natural disasters, such as flood and earthquakes, are unpredictable. So are thieves that might break in to your shop and get or destroy important things. If these happens, these can cause a lot of money to repair the damages done to your business.
Claims made against your business: If you are rendering some services to other people or companies, there is the possibility of being sued because of negligence or mistake on your part. Whether the accusation is true or not, you have to defend yourself which means you need legal counsel. Hiring a lawyer and paying other extra fees can be huge blow to your pocket. Another possibility might be some damage done to a person visiting your premises. Though this is not common, there are reports of freak accidents happening in just a simple visit to what is considered a safe place.
Different areas of small business insurance
Business insurance cover can protect many different aspects of a small business. Different insurance plans that are available can be divide into three distinct categories, which can help business owners and managers choose the right coverage for their business based on the areas of the business that they want or need to protect:
Assets and revenues coverage: The insurance plans that come under this category of business insurance cover are designed to protect the assets and revenues of the business. There are a number of different types of insurance coverage and plans that fall under this category, such as buildings, contents, vehicle and business interruption insurance.
People coverage: There are a number of different types of insurance plans that fall under the people insurance category. This is where the insurance coverage relates to a person or people as opposed to assets or liabilities. The types of coverage that can fall under this category include key person insurance, accident and sickness cover, income protection cover, and life insurance cover.
Liability insurance coverage: Most business have to deal with a lot of potential liabilities and the coverage that comes under this category is designed to provide financial protection in relation to these liabilities. This could include product liability coverage, public liability insurance and professional indemnity insurance.
What is small business liability insurance?
Business Liability Insurance is an important insurance solution which main purpose is protect your small business if a lawsuit is filed against you and your business because of property damage or personal injury. It basically covers your business against expenses incurred in the event of this lawsuit.
Since your business has different needs, liability insurance for small business comes in different packages which include the following:
General Liability Insurance: This type of insurance product is designed to cover you against legal hassles that might arise because of accidents and negligence on your part. General liability insurance also pays for any medical or legal expenses which is a result of a claim made against you and your business. Should there be no legal action, this insurance product will pay for out-of court settlements as well as property damage.
Product Liability Insurance: If your business involves manufacturing or packaging consumable goods, you need product liability insurance to protect you against financial loss if there are claims made against the product you are manufacturing or producing. Whether it is food or clothing, if a defective product caused injury or illness to another person, you may be subjected to such kind of liability. The amount of cover you have will depend on the types of product you make - the bigger the risk your products present, the higher the cover should be.
Business Expenses Insurance: This type of insurance product works similarly to income protection. The only difference is that while income protection covers for your loss of income, it pays for business expenses that you have if you, as the owner, cannot work due to some health issues or injury. It pays for the fixed expenses of your business such as rent, utility bills, employees' salary, vehicle mortgage payment, and building maintenance. What's good about this insurance product is that it is tax-deductible and you can draw it together with income protection.
Benefits of business liability insurance
There are a number of key benefits that you need to consider when you are deciding whether to purchase liability insurance for your small business. Whilst all businesses are keen to cut back on their outgoings, this should not be done through compromising on the future of the business. Therefore you should not be asking yourself whether you can afford to take out liability insurance for your small business but whether you can afford not to.
Some of the key benefits of small business liability insurance include:
More business opportunities - As mentioned earlier, a lot of people will not do business nowadays with anybody who has no business liability insurance. However, once your clients confirm that you are covered, wariness will soon be replaced with enthusiasm to use your products and services, no matter what you are offering.
Prevents bankruptcy - If you have committed a mistake and you get sued for it, you cannot do anything except hire the best lawyer. A lawsuit also means paying for legal fees and other services needed to prove your innocence. If you don't have insurance to cover you, you may end up using even your personal fund, and this is not a good sign since lawsuits may drag for a long time unless you reach a settlement.
Peace of mind - Knowing that you are covered gives you the peace of mind that no matter what happens, you have your back covered.
Determining the type of small business insurance you may need
Of course, it would be neither practical nor affordable for a business to take out every type of insurance coverage going, and in fairness many businesses will only need to consider a selection of the different types of plans and coverage available. What you should bear in mind is that the needs of businesses can vary widely when it comes to the type of insurance cover needed and there are a number of different factors that can determine the types of insurance coverage that will best suit the needs of your business and provide the most suitable and effective protection. Some of the areas that can affect the type of coverage you should consider for your business include:
The size of your business and how many people you have working for you
The nature of your business
Your budget when it comes to spending on premiums
Whether you run your business from home or from commercial premises
Another thing that will have a big impact on the type of insurance you need is the type and level of risks that your business faces. This is something that you should evaluate before you start looking for coverage. For example, if your business involves the sale of products you may want to take out product liability insurance whereas if you offer services such as advice based services, you may want to opt for professional indemnity insurance. If you use vehicles as part of your business, vehicle insurance is very important and if you work for yourself income protection insurance may be a good idea.
More guides on Finder