Infrared thermometer buying guide: How to find the best infrared thermometer
How to choose an easy-to-use infrared thermometer that suits your needs.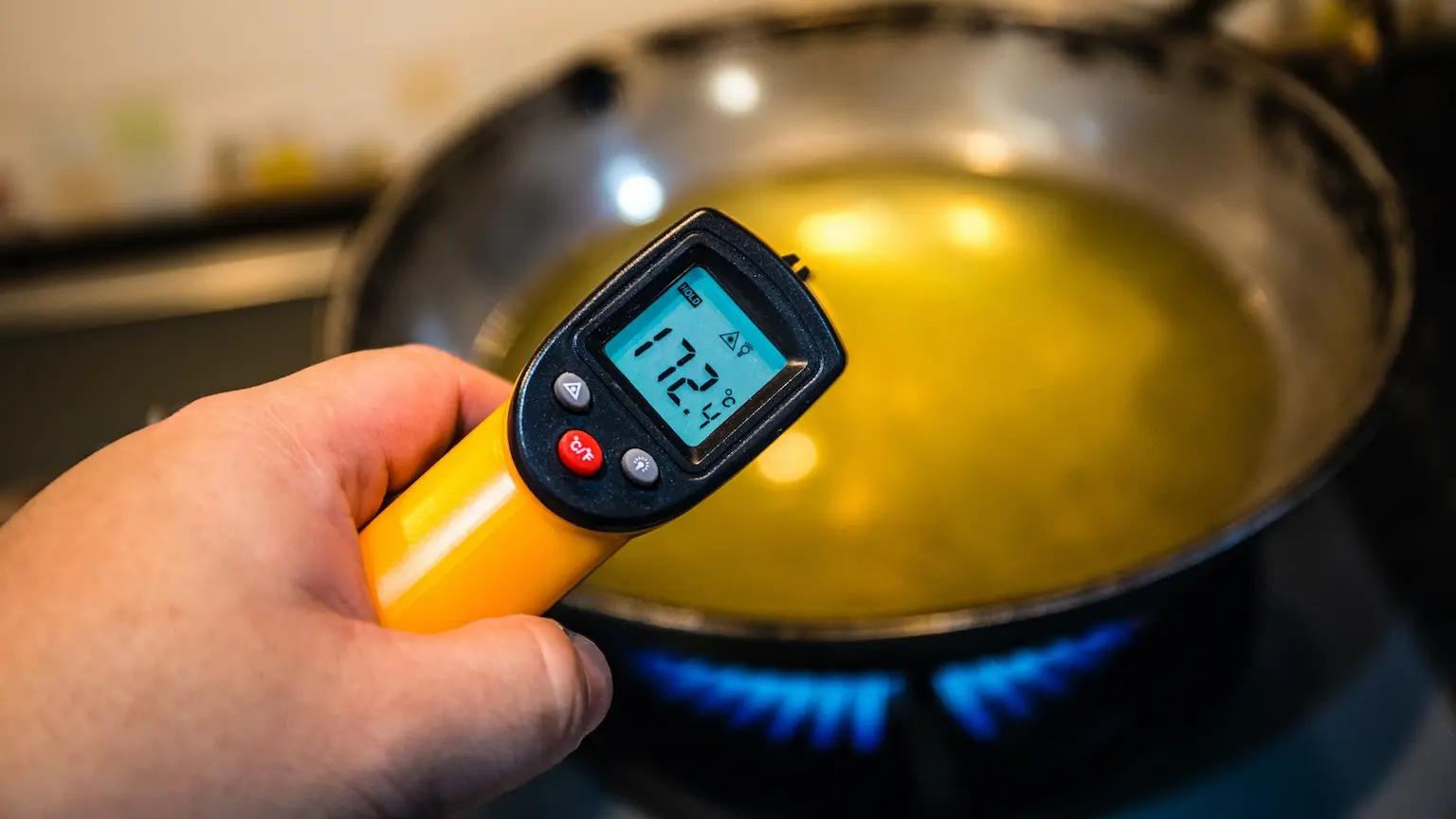 We're reader-supported and may be paid when you visit links to partner sites. We don't compare all products in the market, but we're working on it!
Key facts about infrared thermometer:
With an infrared thermometer, you can get accurate temperature readings, from a safe distance, in mere seconds.
You can use infrared thermometers in a variety of settings, including homes, kitchens, gardens and across industrial workplaces.
Compare some of the best infrared thermometers
Data obtained December 2018. Prices are subject to change and should be used only as a general guide.
What are infrared thermometers?
Infrared thermometers, also known as temperature guns or laser thermometers, measure surface temperature. Most infrared thermometers on the market are gun-style thermometers. These allow you to easily "point and shoot" at the surface of the object or material you want to measure.
Infrared thermometers work by using a lens to focus light onto a detector, called a thermopile. The thermopile then absorbs the infrared radiation and turns it into heat to produce a temperature reading.
Why do I need an infrared thermometer?
Infrared thermometers take surface temperature readings without making contact with the object being read. This removes the danger of burns or scalding. The gun-style thermometers are also extremely quick – an advantage if you needs to quickly measure temperature.
These features can be advantageous in a number of fields, including the following:
How to compare infrared thermometers
Basic thermometers start at around $20, while industrial models with larger temperature ranges can cost $400 or more. When deciding which thermometer to buy, you'll need to consider the following:
Temperature range
Infrared thermometers can take temperatures from -50 degrees to above 800 degrees Celsius. The range you need will depend on what you're planning to measure. For most surfaces, a range of up to 550 degrees Celsius should suffice. If you're using the thermometer in industrial environments, aim for the biggest range possible.
Accuracy
Accuracy tends to cost more. High-end models tend to be accurate to around +/- 1%, whereas less precise models can have a range of +/- 2%.
Speed
A quick reading is convenient. The most efficient thermometers can take a measurement in a matter of seconds.
Display
Check that you can read the display and that the numbers are large, so you can easily see record temperature readings
Distance to spot ratio (DS ratio)
The "spot" is the circle of space that your infrared thermometer takes the temperature of. The most common DS ratio is 12:1, meaning that a measurement distance of 12 inches takes the reading of a 1-inch spot. If you think you'll be measuring from further away, try to find an infrared thermometer with a larger DS ratio.
Emissivity
Some infrared thermometers offer adjustable emissivity; some do not. Emissivity is a measure between 0 and 1 that indicates a surface's ability to emit infrared radiation. Readings are relative to a perfect black body, which emits at 100%, or 1. If you're going to be measuring a variety of surfaces, you want to be able to adjust the emissivity.
Data logging
Some infrared thermometers have the storage capacity to log and save readings. This feature allows you to compare fluctuations over time or return to a reading if you neglected to record it at the time.
Warranty
If you're using an infrared thermometer in the workplace, or even at home, it may encounter some bumps and bruises. Check the manufacturer's warranty before you buy.
How to use an infrared thermometer
Infrared thermometers are generally simple to use. However, you should always read the manufacturer's instructions to help you get the most accurate readings. The general steps to using an infrared thermometer are as follows:
Turn on the power button.
Get as close to the target as possible, while remaining safe.
Point your infrared thermometer towards the target. Most thermometers produce a laser to make aiming simple.
Pull the trigger to get a reading. The reading should be shown clearly on the display.
3 tips for accurate readings
If you follow the manufacturer's instructions, you should get consistently accurate temperature readings. Here are three tips to make sure you get the right reading as often as possible:
Check the emissivity setting. Surfaces such as brick, marble, asphalt, paint and plaster all have high emissivity rates. Issues arise when you come to shiny and reflective surfaces such as polished copper, silver or aluminium foil. These have much lower emissivity rates and will throw off your temperature reading if you forget to adjust your emissivity settings.
Don't take a reading through another surface. If you're trying to take a temperature through glass or water, it won't work. The infrared thermometers measure the first point of contact, so you would get the temperature of the water of glass, not whatever rests behind it.
Be aware of the ambient environment. Readings can be impacted by heavy smoke, frost or fog as well as by drastic fluctuations in the temperature of the surrounding environment. Waiting for calmer conditions might not be ideal, but it could be the only way to get an accurate reading.
More guides on Finder