Free Adobe InDesign Resume Templates
Potential employers only glance at your resume for a few seconds. Make those seconds count.
We're reader-supported and may be paid when you visit links to partner sites. We don't compare all products in the market, but we're working on it!
If you're looking to showcase your design skills, creating a resume using Adobe InDesign is a smart move. The software lets you come up with a custom layout that sets you apart from other job seekers, making sure that your resume is truly unique.
However, you might come across a great job ad and just don't have the time to brainstorm design ideas and build a resume from scratch. That's when using an InDesign resume template can be a lifesaver.
Where to download free templates?
Here's the good news: there are plenty of impressive InDesign resume templates available completely free. Adobe offer their own service, Adobe Spark. All you need to do is download them, open them with InDesign and get to work.
Alternatively, you can invest in a premium template, which usually costs between $8 and $15. Some even come bundled with a cover letter.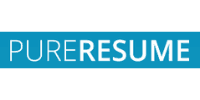 Pure Resume Offer
Get a professionally designed resume starting from $24.99.
What is a free InDesign resume template?
A free InDesign resume template is a file you download for free, then open with the Adobe InDesign software and modify to best suit your needs. It already includes an eye-catching design and comes loaded with all the categories you find in a resume including work experience, education, skills and more.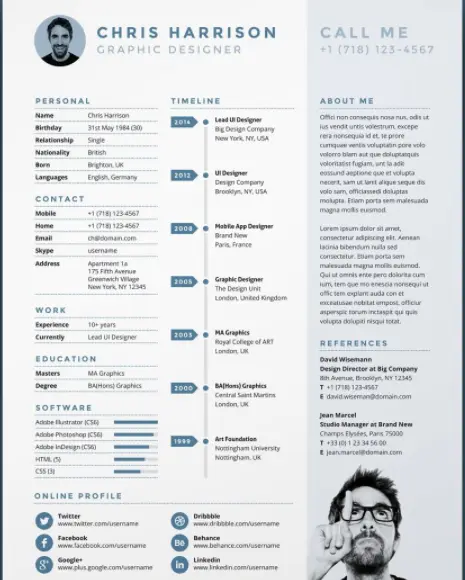 Download this InDesign resume template at Zety
What are the features of a free InDesign resume template?
InDesign resume templates vary in style, but they share several common features:
Visual appeal. Both free and paid templates feature gorgeous design elements that help you craft a memorable resume.
Versatility. You can customise different sections of the resume to best fit your needs; the same goes for fonts, colours, paragraph styles and more.
Personalisation. There are thousands of templates to choose from, so it's impossible not to find one that matches your style (for example, minimalist, modern, creative, vintage, infographic)
Balance. InDesign templates pack the perfect balance of colour, text and white space, so your resume will look elegant and be easy to read.
What is included in a free InDesign resume template?
The template will feature common resume sections you're probably familiar with. If you need a quick recap, a resume should always include:
Contact information
Work history
Education
Skills
You can incorporate additional information when relevant such as professional objectives, languages, interests or references. Your resume shouldn't be longer than one page. If you need two pages, make sure all the key information is featured on the first, so it's easily accessible.
The great thing about using InDesign to tweak your resume is that you can think out of the box. If you're applying for a job within a creative industry, consider incorporating infographics, social media icons, a branded logo or anything else you believe may help you stand out. Just make sure the layout is well-organised and the information skimmable.
On the other hand, if you're after a job in a more traditional industry, you'll want to keep your resume simple and concise. A lot of big companies use applicant tracking systems (ATS), which sort through hundreds of applications and highlight top candidates. They do so by searching for keywords and comparing your resume to the job description. If you think the organisation you have your sights on uses such a system, focus on making your resume as ATS-friendly as possible.
Get a professional resume template to meet your needs
These templates aren't available for InDesign, but are still highly customisable.
Pros and Cons of free InDesign resume templates
Pros
More convenient than using InDesign to create a resume from scratch
Your resume will look polished and professional
If you're already an InDesign pro, it will be a breeze to tweak the template
Can be a starting point to craft your own original design
Cons
It can be difficult to modify. You'll be updating the resume regularly, but will you still have an InDesign licence in five years?
Having so many design options might tempt you to waste time fussing over details the hiring manager won't even notice
Some employers require you send in your resume in a different format such as .docx
Bottom line
Using a free InDesign template ensures that you'll end up with a stylish resume, increasing your chances of landing an interview. When all applicants have similar credentials, design can make all the difference.
More guides on Finder