Finder makes money from featured partners, but editorial opinions are our own.
Income protection waiting period
Income protection waiting periods range from 14 days to 2 years. A longer waiting period will be cheaper, but you'll have to wait more time to get your first payment.
When you apply for income protection insurance, you'll be asked to select a waiting period. A waiting period is a pre-selected amount of time that must pass before you can start receiving income protection benefits. During this time you won't be able to work or receive an income.
Waiting periods usually range from between 14 and 90 days, but in some cases can be as high as two years. Having a longer waiting period will mean that your premiums are cheaper, because longer waiting periods lessen the chance of you claiming on your insurance.
Before choosing the cheaper option though, you should always consider how long you'll be able to get by without any income payments coming in.
Compare income protection waiting periods
You can use our comparison table to get quotes from different insurers and compare the impact of different waiting periods on your premiums. We've shown all the different waiting period options each insurer offer to give you an idea of what you can choose from.

Income protection calculator: How much cover you could get
We estimate that you could get...(click Calculate to see results)
An adviser can help you find cover from trusted life insurance brands.
Get competitive quotes from multiple brands

Lower rate of declined claims (according to ASIC)

Save time and effort
---
What is an income protection waiting period?
An income protection insurance waiting period is the amount of time that must pass before you are eligible to receive income protection benefit payments. Most insurance policies have a waiting period because it prevents people from simply taking out a policy when they become sick, injured or ill.
You'll often be given a choice of waiting period when signing up, typically ranging from 14 to 90 days. Shorter waiting periods tend to cost a little more but you can claim faster, whereas a longer waiting period may reduce your costs but won't help you out in any sudden claims.
How do waiting periods work?
The waiting period begins from the date that you make a claim. So for example, if you take out a policy with a 30-day waiting period and make a claim on 1 June, the waiting period will end on 1 July.
Income protection insurance policies are generally paid in arrears in monthly instalments. This means that once you have cleared your waiting period, you will have to wait another 30 days to accrue a month's worth of benefit which is then paid to you.
It's important to remember this when selecting a waiting period as you will not begin receiving your payments on the day your waiting period finishes. Instead you will begin accruing you benefit on that day.
The example in the table below breaks down how a waiting period works:
| Claim event | Dates | Number of days since claim |
| --- | --- | --- |
| Date you make a claim (30 day waiting period begins) | 1 June. | 0 days |
| Waiting period end date (Start accruing monthly benefit) | 1 July | 30 days |
| First payment received after 30 more days | 1 August | 60 days |
In this scenario you begin accruing your benefit on 1 July and will be paid after 30 days for the period 1 July to 1 August. So the total amount of time before you receive any payments after making your claim is 60 days.
What waiting periods are offered by Australian insurance brands?
Most income protection insurance waiting periods are between 14 and 90 days. Many will give you a number of options, for example 14, 28, 60 or 90 days. In most cases, you won't get income protection insurance with no waiting period. Check out the table below to see what choices you have.
| Brand | Waiting periods offered |
| --- | --- |
| AIA | 14 days, 30 days, 60 days, 90 days, 1 Year, 2 Years |
| AMP | 30 days, 60 days, 90 days, 180 days, 1 Year, 2 Years |
| Asteron | 14 days, 30 days, 60 days, 90 days, 1 Year, 2 Years |
| BT | 14 days, 30 days, 90 days, 180 days, 360 days, 720 days |
| ClearView | 14 days, 30 days, 60 days, 90 days, 180 days, 1 year, 2 Years |
| CommBank | 30 days, 90 days, |
| MLC | 14 days, 30 days, 90 days, 1 Year, 2 Years |
| OnePath | 14 days,30 days, 60 days, 90 days, 180 days, 1 Year, 2 Years |
| Zurich Futurewise | 30 days, 60 days, 90 days, 180 days, 1 year, 2 Years |
| Zurich Wealth Protection | 14 days, 30 days, 60 days, 90 days, 180 days, 1 year, 2 Years |
| NobleOak | 30 days, 90 days |
| Zurich Ezicover | 30 days, 60 days, 90 days |
| InsuranceLine | 14 days, 28 days, 60 days, 90 days |
What's the right income protection waiting period for me?
Not sure what income protection waiting period is right for you? Check out the pros and cons below.
Shorter waiting periods
Pros
You get paid faster
Peace of mind, knowing you won't need to worry about paying bills
Cons
It tends to be more expensive
You might not need it that quickly, for example, you may have accrued enough sick days to get by
Longer waiting periods
Pros
Premiums tend to be cheaper than shorter waiting periods
If you have enough savings, you might not need the payments immediately
Cons
In some cases, it can be a long time to go without an income
You might need it earlier to pay bills, rehabilitation costs and more
Can you get income protection insurance with no waiting period?
In most cases, no. All policies have a waiting period that you will need to serve, unless you have Day 1 accident cover or a specific injury benefit (more on this in the below section). However, with some insurers, you probably won't need to serve a new waiting period if you return to work and your sickness or injury recurs within a few months of your last benefit payment.
The amount of time you will be eligible for this depends on the insurer so it's always best to consult the product disclosure statement or call them. Generally speaking though, you will find that you are still eligible if it occurs within six months of your last benefit payment.
However, this won't apply if your sickness or injury is due to an unrelated cause. In these circumstances, you will have to serve a new waiting period.
Do any income protection policies offer no waiting periods?
Some policies offer features that allow policyholders to skip a waiting period.
Specific injury benefit
Many income protection policies offer a specified injury benefit which provides an advance payment separate to the ongoing benefit payment for certain conditions. This advanced benefit will usually begin from the date of the injury, regardless of the choice of waiting period. Injuries that may be covered under the specified injury benefit include:
Paralysis
Loss of one arm or leg
Loss of sight in one eye
Fracture of thigh
Loss of sight
Loss of both feet or both hands
Day 1 accident cover
Day 1 accident cover allows you to surpass a waiting period if an injury leaves you disabled for more than three consecutive days. This allows you to access a portion (usually a daily rate) of your monthly benefit before your waiting period.
An income protection waiting period scenario
After putting it off for years despite the insistence of his partner, Karen, landscape architect Ken finally took out income protection insurance following the birth of their first son, James. After speaking with his insurance consultant, Ken decided that a waiting period of 30 days should be adequate given the sick leave and annual leave he would be entitled to and the savings he could fall back on.
Two years later, while playing football, Ken suffered a major double fracture to his ankle requiring immediate surgery and rendering him unable to work. Ken submitted his claim for income protection on 1 April and was luckily able to draw on sick leave and annual leave payments during the 30-day waiting period. Ken received his first monthly payment on 31 May and was under claim for a total of 3 months while his ankle healed and he was able to return to work.
Can I change my waiting period later on?
This will depend on the policy you choose. Most insurers will let you make adjustments to your policy at later stages, such as adjusting the payment structure or increasing or reducing the level of cover.
If you are able to change your waiting period, it will affect your premiums. For example, if you reduce your waiting period from 30 to 14 days, your premiums will increase. However, if you increase your waiting period, your premiums will most likely come down. Make sure that you won't be charged by your insurer for simply changing your policy waiting period.
Can I have multiple income protection policies with different waiting periods?
Yes. In fact, this is one of the main reasons many people have multiple income protection insurance policies. Although income protection benefits are capped at 75% of your income (meaning that if you have two income protection policies and claim on both, your total payout will always be 75% of what you earn) having two can be a good idea. For example, if you have a policy with a waiting period of 30 days and another with a 2-year waiting period, you will be able to receive payments for benefits covering you for both short- and long-term financial loss as a result of injury or illness.
Why you can trust Finder's income protection experts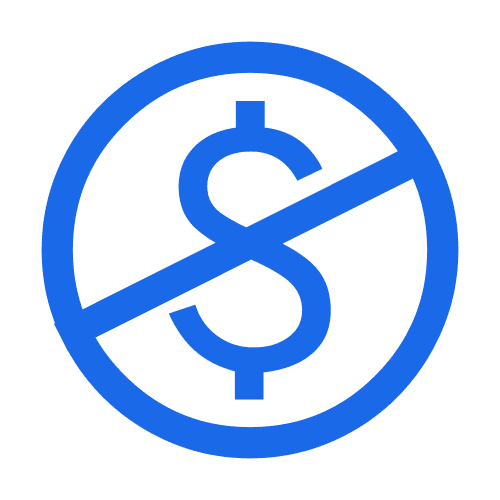 We're free
You pay the same as buying directly from the insurer. We
make money
from referral fees when you choose a policy, but you don't pay any extra.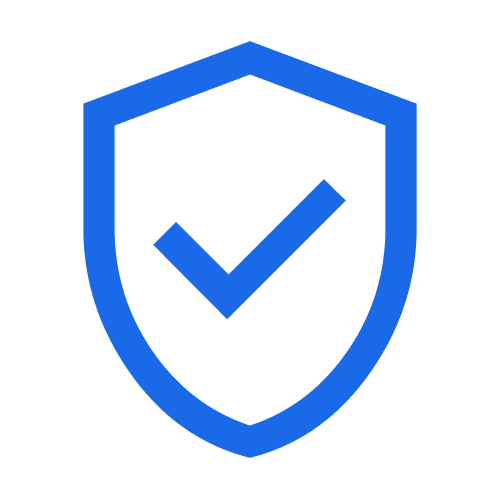 We're experts
Our team of income protection experts have
researched and rated
dozens of policies as part of our
Finder Awards
and published 80+ guides.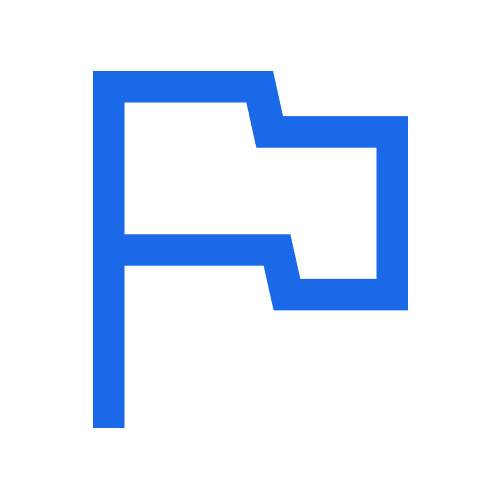 We're independent
Unlike other comparison sites, we're not owned by an insurer. Our opinions are our own and all guides must meet our
editorial standards
.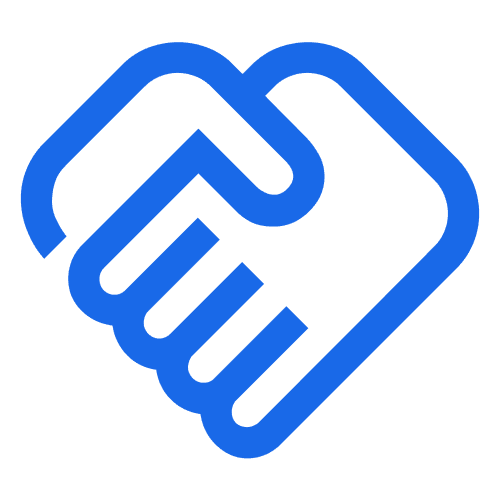 We're here to help
Since 2016, we've helped thousands of Australians find income protection by explaining your cover options, simply and clearly.
Frequently asked questions