Guide to importing a car into Australia
Got your eyes on a car that's not available in Australia? Find out how you can import it.
We're reader-supported and may be paid when you visit links to partner sites. We don't compare all products in the market, but we're working on it!
It seems that oil – not blood – runs in the veins of many Australians. While we have a wide range of cars available in Australia, there's also a number of us who love and appreciate commercially available European, American and Asian cars that you can't get here.
See how to import your dream car with our step-by-step guide and compare your finance options.
1. Decide what type of import you need
You'll need to import your vehicle under a specific option. There are a number of options, not all of which apply to those wanting to import a car as a daily driver
Vehicles made before 1 January 1989. You can import a vehicle made before this date, which many car enthusiasts will use to import classic cars, older Japanese imports and more.
Personal imports. This applies to those moving to Australia who want to bring their cars with them. You must have owned the vehicle for 12 months, it must've been garaged at a location close to your home and you must have held a valid driver's licence in the country.
Cars exported from Australia but re-imported. If you exported a car from Australia, for example, for an extended overseas trip, you can bring it back into Australia under this option.
Cars not available in Australia. As part of the Specialist and Enthusiast Vehicle Scheme (SEVS) you can import vehicles not officially sold here. Each car is subject to approval and must be listed on the SEVS Register.
Importing a luxury car. Cars in Australia are much more expensive than their European, Asian or American counterparts. However, if the car is supplied in full volume it's not possible to import it into Australia unless it's a personal import.
The rules for importing a car changed in 2018. Find out about the car import changes here.
What costs are involved?
There are many charges associated with importing a vehicle from overseas. To give you an idea, a $30,000 car made before 1 January 1989 leaving from Los Angeles and being delivered to Port Kembla in Sydney could cost approximately $4,400 excluding taxes, duties, GST and vehicle compliance and registration.

Charges include:
Shipping and customs costs. Shipping costs include the costs of customs both in the country you're exporting from and in Australia, quarantine inspection fees, cleaning, international freight and port service charges.
Taxes and duties. These include the luxury car tax of 33% on vehicles with a value greater than $60,316 ($75,375 for fuel-efficient vehicles) and GST. You'll also pay duty for the vehicle, which depends on the type and age of the vehicle. A vehicle under 30 years old will incur 5% duty and 10% GST.
Compliance costs. Many cars will need modifications to make them roadworthy in Australia. This can include disabling new light globes and re-gassing the air conditioner.
Registration and insurance. Just like with any car you'll need to get this registered once it's compliant and ready to drive. You'll also need to pay stamp duty and insurance.
You'll need to consider the documentation needed for an import, the timeframes needed to receive permits, the requirements of each government agency involved and whether or not the car you're importing will need modifications carried out to make it legal to drive in Australia.

If the car you are buying from overseas isn't for sale in Australian currency, then minimising the costs here could be of benefit to you. Using a low cost international money transfer option, such as OFX, could save you a considerable amount of money.
2. Apply for import approval
The next step is crucial because you must be approved to bring a vehicle to Australia, so here you'll decide from the options listed above and the others listed on the Department of Infrastructure and Regional Development website.
You'll then need to fill out the application form and an addendum for the relevant option either online or by printing them out and mailing them in. If the Department requires extra information they'll email you so regularly check your account.
Once you've received approval you'll get a hard copy of the approval along with any conditions.
3. Arrange for your car to be shipped over
Now the expensive part begins. The costs of shipping begin before the car is even at the port. You'll need to have the car steam cleaned to reduce quarantine risks and you'll have to remove air-conditioning gas if this will be a problem.
Next, you'll need to pay for the above-mentioned shipping costs and have the vehicle delivered to Australia.
4. Get cleared by customs
Once the shipping process begins you need to lodge an importation declaration with customs. You can do this electronically, at an Australian Customs and Border Protection Service Branch, or through a customs broker.
When the car arrives you'll need to put your hand in your pocket again. This time for Customs duty, GST and Luxury Car Tax (if applicable).
5. Satisfy quarantine requirements
You'll need to lodge a quarantine entry and arrange an inspection time. The inspection will take into account every aspect of the car. If it doesn't pass the inspection, quarantine will make you clean it again and organise another inspection at your own cost.
6. Meet import approval conditions
You may have to modify your vehicle for it to be compliant. This can include but isn't limited to:
Giving the car a complete service
Replacing brake fluid
Fitting new brake pads if necessary
Removing gas headlights and replacing them with halogen lights
Replacing seat belts
Testing the car to make sure it's roadworthy
Changing the car from left-hand drive to right-hand drive.
You'll also need to arrange identification plate approval.
7. Register the vehicle
Once this is done all you need to do is register the car and insure it and it's all yours to drive.
Compare car loans and international payments options
Loans.com.au - New and Dealer Used Car Loan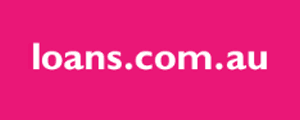 Loans.com.au - New and Dealer Used Car Loan
Early payout available
No monthly ongoing fee
Borrow up to $100,000
100% confidential application
Loans.com.au - New and Dealer Used Car Loan
A competitive fixed rate to purchase a car up to four years old. Option to add on-road costs into loan amount.
Interest rate: 4.67% p.a.
Comparison rate: 5.22% p.a.
Interest rate type: Fixed
Application fee: $400
Minimum loan amount: $5,000
Maximum loan amount: $100,000
Disclaimer: Exchange rates change often. Confirm the total cost with the provider before transferring money.
How to find assistance with your import
If the above process sounds long and arduous, it's because it is. Our government wants to protect the public, industry and the environment from the impacts imported vehicles can have, so has introduced the steps above to ensure dangerous vehicles don't enter the country. If you need assistance with your import, consider the following:
Import agent. Many companies are available to act as an agent in the event that you wish to bring a car to Australia from overseas. The company take care of all the groundwork for you until it arrives in Australia.
Buyer's agent. An option popular among the Japanese and American car import scene are buyer's agents. These agents can source the car on your behalf, send you correspondence and then arrange for the required steps to bring the car if you're happy with the car.
Online forum. You can get advice and find out about other people's experiences by heading to an online forum. Popular forums include Skyline Australia, USMuscle, Whirlpool, Might Car Mods, BritsInOz and PomsInOz.
The Department of Infrastructure and Regional Development. These guys have the final say on whether or not you can bring a vehicle into Australia, so you'll want to intimately know how the legal requirements work.
Redbook. Redbook is a free resource which lists the prices for a huge range of cars. This can help you decide whether or not it's worth importing a car as opposed to buying it in Australia and will tell you how much your car should be worth.
Why would I want to import a car?
There are many reasons why you may want to bring a car from overseas to your doorstep:
You want to import a car not available for purchase in Australia
You've recently moved to Australia and want to bring your car over
You want to import a car which you've seen available cheaper overseas
The benefits for these reasons include:
You can pay much less than buying the same car in Australia
You can drive a car not often seen on our streets
You can save money not having to sell your car overseas only to buy the same model in Australia
However, there are some disadvantages of importing a car too. It may be a struggle to source parts for your car if you're having any mechanical problems and experience long waiting times - so there may be a period when you can't get from point A to point B.
The Department of Infrastructure and Regional Development lists eight steps which need to be carried out before you can drive your pride and joy on our roads.
Can you sell an imported car in Australia?
Yes. According to the Department of Infrastructure and Regional Development, you can sell an imported vehicle as long as it's met the requirements for import approval and initial registration unless conditions have been applied to the Vehicle Import Approval. Make sure you check with the registration authority in your state or territory if there are requirements for selling your imported vehicle.
Click here to learn about which import option is best for you
More guides on Finder