Everything you need to know about iMessage
Apple's instant-messaging service offers a compelling alternative to SMS.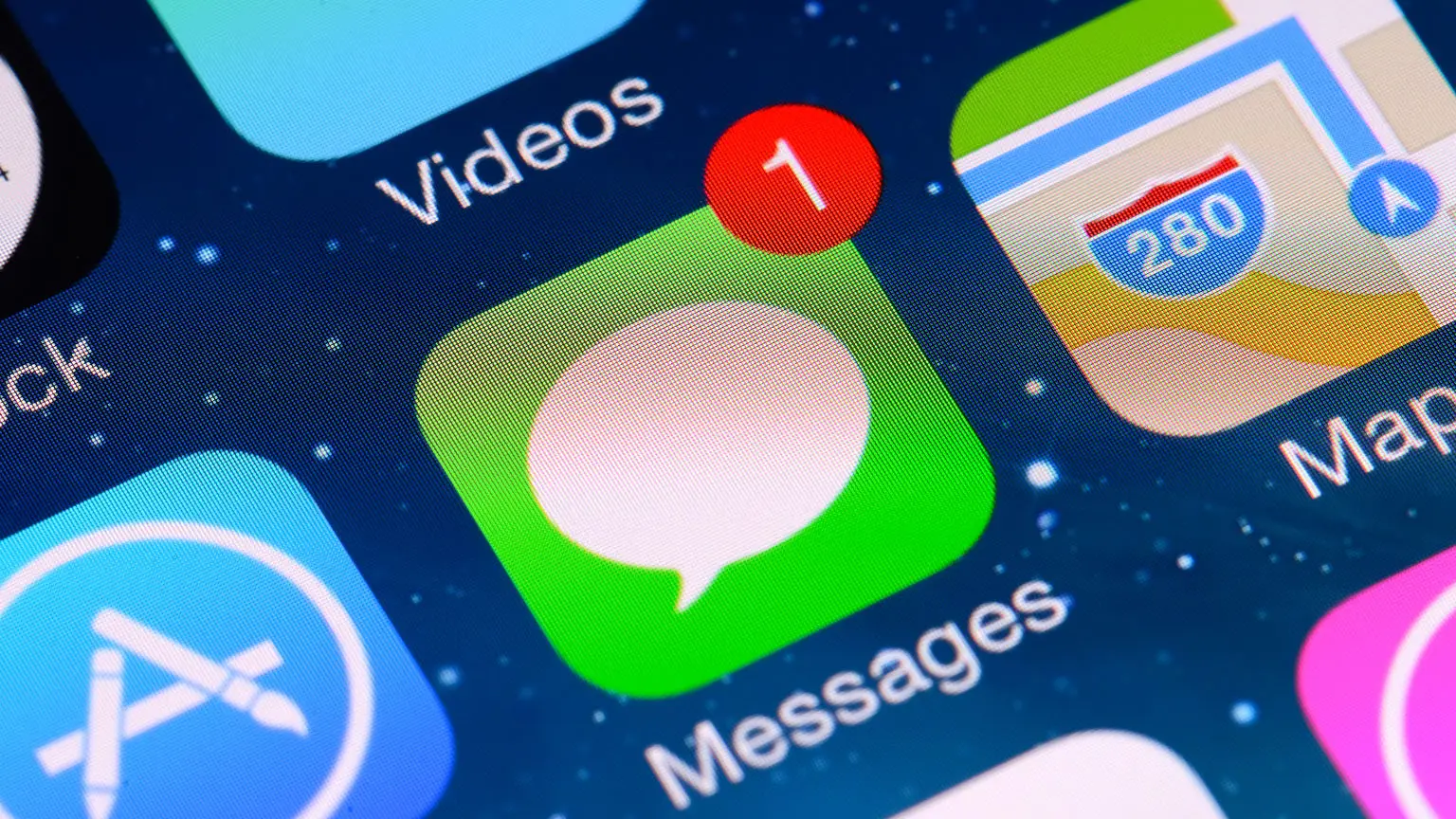 We're reader-supported and may be paid when you visit links to partner sites. We don't compare all products in the market, but we're working on it!
While traditional SMS is still the default form of text communication for many mobile phone users, Apple's iMessage has become an increasingly popular alternative. Functionally similar to standard SMS, iMessage uses the Internet to facilitate text conversations between mobile users, thus removing SMS costs in favour of a small amount of data.
---
How does iMessage work?
Since iOS 5, iMessage has been incorporated into the Messages app on all iOS devices, as well as on all Mac computers running OS X Mountain Lion or later. Sending an iMessage works in the same way as sending an SMS, the only noticeable difference being that conversation bubbles for iMessages inside the Messages app are blue, while SMS bubbles are green.
The catch with iMessage is that it can only be used to communicate with other iOS users also using iMessage. However, if you try to send an iMessage to a non-iOS user, it will be automatically converted into a traditional SMS and sent that way instead. This is where the distinction between blue and green conversation bubbles is helpful.
What advantages does iMessage have over SMS?
While the original pitch for iMessage centred on how it saved you the cost of an SMS, these days most mobile providers include unlimited texts in their plans, making the cost-benefit of iMessage less compelling. That said, iMessage still offers plenty of other advantages over traditional texting. For instance:
File support
iMessage allows you to send not just text and images, but also videos, documents and any other file stored on your iOS device or Mac computer. With iOS 10, you can also send sketches drawn using the Digital Touch canvas within the Messages app, as well as add animated effects such as confetti and fireworks to your text messages.
Device-agnostic conversations
Conversations in iMessage aren't bound to a single device. If you switch from your iPhone to your iPad, for example, you can pick up all your conversations right where you left off, including the full chat history, so you can check what you've already said.
Read receipts and typing indicators
Provided that the person to whom you're sending an iMessage has enabled "read receipts", you can see when they've read your message and be confident it hasn't vanished into the digital ether. You can also tell when the other person is typing; a helpful ellipsis indicator lets you know that your correspondent hasn't up and left you mid-conversation.
Encryption
SMS technology was developed back when data security wasn't such a priority for the average person. As such, anything sent over SMS is vulnerable to interception and spoofing, potentially leading to identity theft and other malicious activity. However, messages sent through iMessage are secured using AES-128 encryption, with every device you access iMessage on using a different encryption key for added protection. If you're going to be sending confidential information or important files, iMessage is far superior to SMS.
What are the limitations of iMessage?
As useful as iMessage is, it isn't without its limitations. The most prominent of these is its restriction to Apple devices; Android owners have to look elsewhere to fulfil their instant messaging needs.
The other major caveat is the need for an Internet connection. To use iMessage, your mobile plan must include a monthly data allowance, while sending an SMS is possible with any standard mobile plan. Since adding on data typically increased the cost of your mobile plan, this can make iMessage a less attractive proposition for some users.
What other apps support iMessage?
Along with the built-in Messages app on iOS and OS X, Apple has opened up the iMessage service to allow other apps to make use of its functionality. Apple's Music app, for instance, allows you to share recently-played songs with your friends through iMessage, while the iTranslate app lets you communicate through iMessage with people who speak a different language.
You can search for iMessage-enabled apps by starting a new iMessage and tapping the App Store icon next to the input field. You'll then be shown a section of the App Store dedicated to iMessage-enabled apps.
As of March 2017, app research firm Sensor Tower estimates that there are nearly 5,000 iMessage-enabled apps available on the App Store.
---
More guides on Finder