Ice cream maker Finder: What to look for in an ice cream making appliance
Here's what you need to know to find the best ice cream maker to create mouth-watering desserts.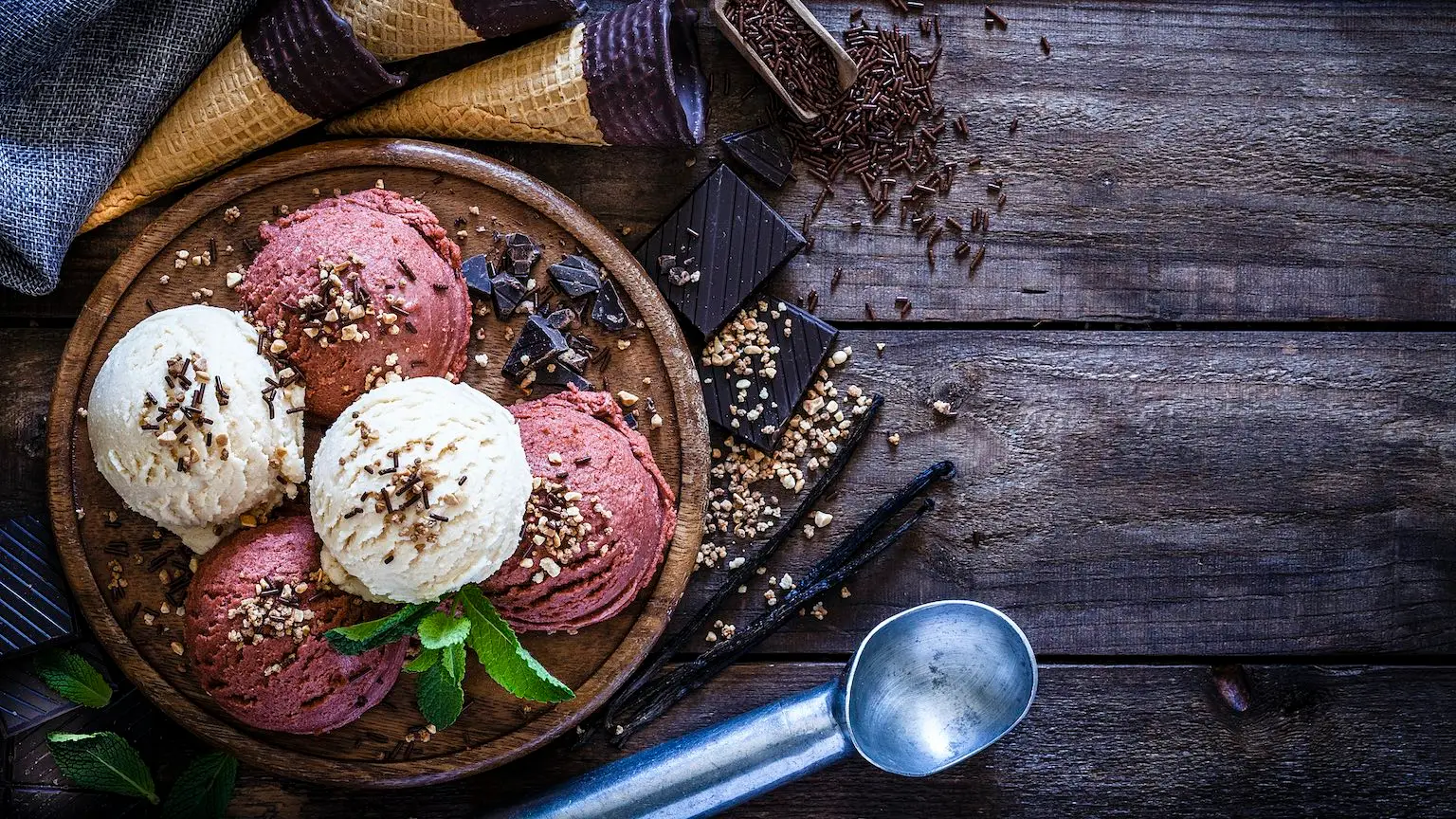 We're reader-supported and may be paid when you visit links to partner sites. We don't compare all products in the market, but we're working on it!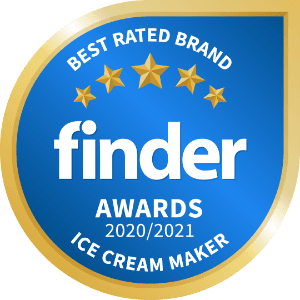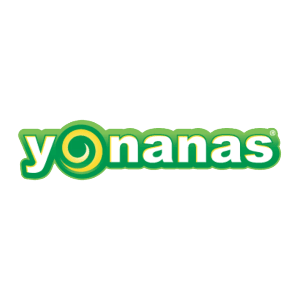 Best Rated Ice Cream Makers Brand: Yonanas
Yonanas was the highest rated ice cream maker brand. It received the best score for performance, and competitive ratings for ease of use and ease of cleaing.
Key facts about ice cream makers
If you have your own ice cream maker at home, you can experiment with new flavours and always have your favourite variety stocked in the freezer whenever you crave an icy treat.
To find the best ice cream maker for your kitchen, you'll need to consider its capacity, how quickly it prepares ice cream and how easy it is to use.
Prices range from approximately $70 to $500, so it's important to shop around to find the model that suits your needs.
What should I know about ice cream makers?
In this guide, we're dealing with electric ice cream makers. While you can still buy those old-school manual ice cream makers you may have had in your kitchen cupboard while growing up, electric models are designed to take care of the hard work of churning for you.
They also allow you to prepare ice cream just the way you like it – for cheaper than the cost of buying in-store. However, before you buy one, you'll need to work out whether the upfront cost, the preparation time and the cleaning involved with an ice cream maker make it a better choice than just buying a tub of the good stuff from the freezer aisle of your local supermarket.
What are my main options?
You have two main choices when shopping around for an ice cream maker:
Frozen bowl ice cream makers. These models come with an insulated ice cream bowl that you're typically required to place in the freezer at least 8 (or as much as 24) hours before use. They're easy to use and more affordable than compressor ice cream makers, but you'll need to be prepared well in advance if you're planning on making ice cream – this is also a major drawback if you need to make multiple batches.
Compressor ice cream makers. These advanced models feature built-in freezers that cool your ingredients while they're being combined, making it quicker and easier to produce a batch of ice cream. They can also keep your ice cream at ready-to-serve temperature for hours, which can be very handy when you're entertaining guests. Compressor models eliminate the need for any pre-freezing and advance planning, but you'll need to fork out more cash upfront to own one of these machines. They also take up more space in your kitchen cupboards.
How to compare ice cream makers
Make sure you compare a range of options before deciding which is the best ice cream maker for your needs. Here are the key factors you'll need to consider when shopping around for the right appliance.
Settings and features
Most budget ice cream makers have simple controls and limited features. High-end models offer more features, including the following:
Automatic and manual modes
Built-in timers
Settings for ice cream, gelato, sorbet and more
The ability to add in extra ingredients – choc chips, anyone?
Auto-off function
Recipe booklets
Size and capacity
Consider how much ice cream you'll likely need to create in a single batch. Most home ice cream makers have a capacity of one to two litres.
If there's limited space in your kitchen, remember to check the dimensions of the ice cream maker so you'll have enough room for it in your cupboards or on the bench. And if you go for a frozen bowl machine, check whether you'll be able to fit the bowl in your freezer.
Preparation time
Check how long it will take for the machine to make a batch of ice cream. As a general guide, many machines will take between 20 and 40 minutes. However, keep in mind that frozen bowl ice cream makers usually require you to place the bowl in the freezer at least eight hours in advance.
Price
Frozen bowl ice cream makers are the cheapest option, with many machines priced in the $70-$200 range. Compressor ice cream makers are more expensive and are commonly priced between $300 and $500.
Reviews
Want to know how a manufacturer's ambitious claims stand up in the real world? Check out some independent reviews from previous buyers to find out whether they'd recommend their ice cream maker to others.
Ease of use
The best ice cream maker will be simple to set up and use. Look for easy-to-understand controls, a user-friendly interface and features like digital displays.
Ease of cleaning
How easy is it to pull apart the machine and clean it? Are there dishwasher-safe removable parts or will they need to be washed by hand?
Appearance
If you'll be storing the ice cream maker on your benchtop, you may want to consider a colour or material that matches your other appliances and decor.
Warranty
Finally, check whether there's a manufacturer's warranty, what it covers and how long it lasts.
Three things to consider
There are a few other factors worth considering before you buy an ice cream maker:
Do you really need an ice cream maker? Are your kitchen cupboards filled with other appliances that seemed like must-haves at the time but now do nothing more than take up space? If so, take some time to consider whether you'll actually use an ice cream maker often enough to justify its purchase price and the space it'll take up in your kitchen.
Noise levels. Ice cream makers don't exactly have a reputation as whisper-quiet appliances. Noise levels may not be a major concern for some buyers, but a loud machine can be a real hassle if you're trying to whip up a batch of ice cream while the kids are watching a movie. Check what other buyers have to say about a machine's noise levels before you hand over any money.
Kitchen mixer. Finally, don't forget that some kitchen mixers also come with an ice cream making attachment. If you also want the convenience of a machine that can help with several other food preparation tasks, you may be better buying a kitchen mixer instead of two separate appliances. Check out our kitchen mixer buying guide for more information.
But if you're ready to start shopping around for your very own ice cream machine, here's where you can buy ice cream makers online.
Best rated ice cream maker brand award breakdown
| | Total Score | Overall rating | Value for Money | Ease of cleaning | Ease of use | Performance |
| --- | --- | --- | --- | --- | --- | --- |
| Yonanas | 8.07 | 4.46 | 4.04 | 4.33 | 4.29 | 4.46 |
| KitchenAid | 8.01 | 4.38 | 4.34 | 4.36 | 4.26 | 4.42 |
| Ambiano (Aldi) | 7.99 | 4.35 | 4.45 | 4.3 | 4.25 | 4.35 |
| Breville | 7.94 | 4.3 | 4.24 | 4.26 | 4.4 | 4.24 |
| Sunbeam | 7.69 | 4.22 | 4.02 | 4.24 | 4.2 | 4.18 |
| Cuisinart | 7.64 | 4.22 | 4.14 | 4.16 | 4.22 | 4.24 |
| Apuro | 7.63 | 4.1 | 4.07 | 4.28 | 4.21 | 4.14 |
| Other | 7.28 | 3.67 | 4.33 | 4 | 4.33 | 4 |
Data: Finder Retail Brand Survey, 2020, Kantar. Metric out of 5 stars unless indicated. Methodology and more info.