Huawei Mate X: Hands-on impressions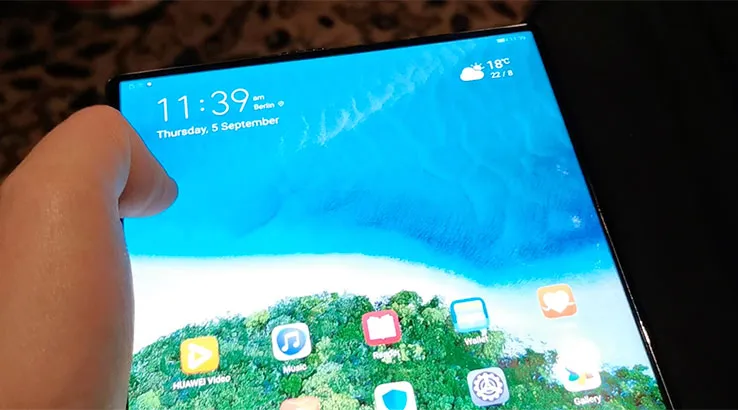 Huawei's Mate X delivers a large screen folding experience, and we've had the chance to give it a brief test run.
AT IFA in Berlin, I had the chance to test an updated model of the Huawei Mate X, the Chinese company's first foldable phone. Compared to my hands-on time with the Samsung Galaxy Fold, this was super brief, with just a couple of minutes with a single phone before I had to hand it over to another journalist. Here are my early thoughts.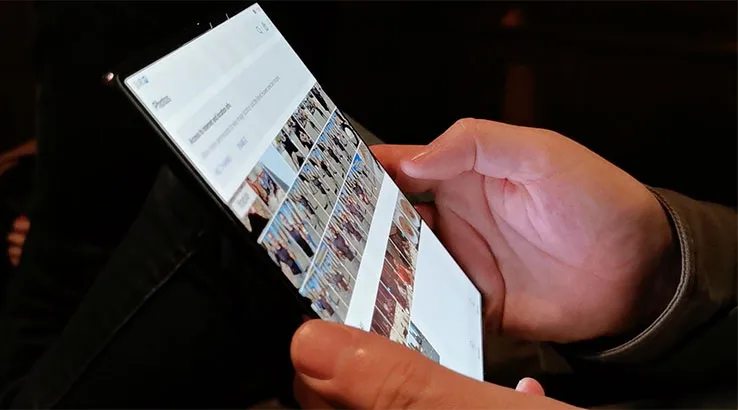 Huawei Mate X: Early upsides
Surprisingly light. You don't really expect a device that is functionally a X inch tablet to feel light in your hand, but that's exactly what the Huawei Mate X is. It's quite a different build philosophy to the Galaxy Fold, which has a more brutalist industrial style design.
Great camera. My very short time with the Mate X meant I couldn't grab any camera samples, and could really only shoot the area around me. But Huawei is the company behind the truly stellar Huawei P30 Pro, and the Huawei Mate X is pretty much that phone, camera-wise. Even sample shots taken in a dim hallway picked up detail I know I wouldn't get from many flagship phones.
You get a big display no matter what. Huawei has definitely got this score over the Galaxy Fold, with an 8-inch display when folded out, and a respectable 6.6 inches when folded over. That makes it very pleasant for big-screen web browsing, video watching or flicking through your photo reel.
5G as standard. I couldn't test this, of course, but it's worth noting that when and if we do get the Mate X in Australia, it will be a 5G phone, most likely with Huawei's brand-new Kirin 990 on board. By way of comparison, the Galaxy Fold will ship in Australia as a 4G device.
Folding is fun. There's something attention grabbing about having a phone in your hand one minute and a tablet the next, and I'll happily admit I spent more time than I probably should have just making the Mate X fold and unfold.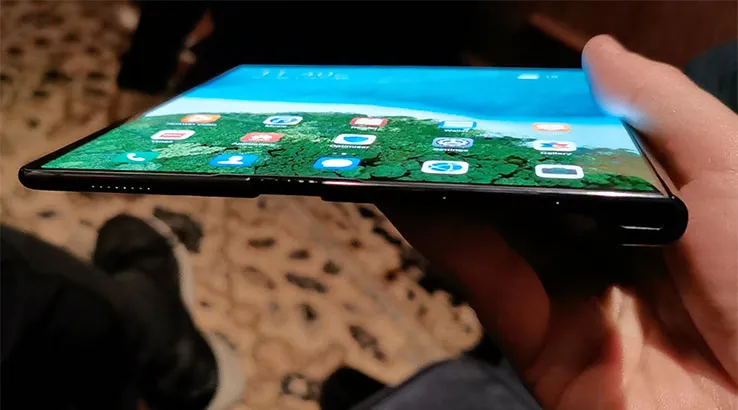 Huawei Mate X: Early downsides
Which apps will it have? The model I had my brief time with was (so I was told) owned by an unnamed Huawei executive, and it was clearly the China model, with no sign of Google apps and services on board. At a briefing on Huawei's upcoming EMUI 10, Huawei's Dr Wang Chenglu indicated that the upcoming Mate 30 phone won't come with Google services on board. The Huawei Mate X sits as a bit of an unknown quantity in this respect, because while it was announced well before Huawei's current Google/U.S. Government woes and may well be fully licensed for "full" Android, that might not fit with Huawei's ongoing Android/HarmonyOS ambitions as and when it rolls the Huawei Mate X out commercially. For a flagship phone with a serious price point, lacking Google Maps, Gmail, YouTube and Play Store access would be a serious negative point.
Outwards fold means it's never protected. Like the Galaxy Fold, the Huawei Mate X uses a plastic display, because it's kind of hard to fold actual hardened glass. Unlike the Galaxy Fold, the Huawei Mate X folds outwards, so the display screen is always exposed. That raises some serious questions about ongoing durability, unless you wanted to carry around an envelope for your Galaxy Fold to live in when not in use.
Really notable crease. The folding mechanism for the Mate X means that there's a noticeable crease in the middle of the full screen that you can see in many situations, and that you'll always feel when swiping across the screen.
Lock button has a learning curve. The Huawei Mate X has a locking button to keep it in its folded position when not in use. That's smart in the sense that you wouldn't want it popping open in a bag, but the button on the model I had was rather stiff and unyielding. You're not likely to be able to open the Huawei Mate X in a hurry, and even doing so single handed takes some serious digital gymnastics.
It costs how much? Actually, I don't know, because Huawei hasn't announced absolute pricing or availability for the Australian market. However, based on what it has said about the Huawei Mate X, it's unlikely to launch here for anything less than around $4,000. That's a very large sum of money to drop on any phone.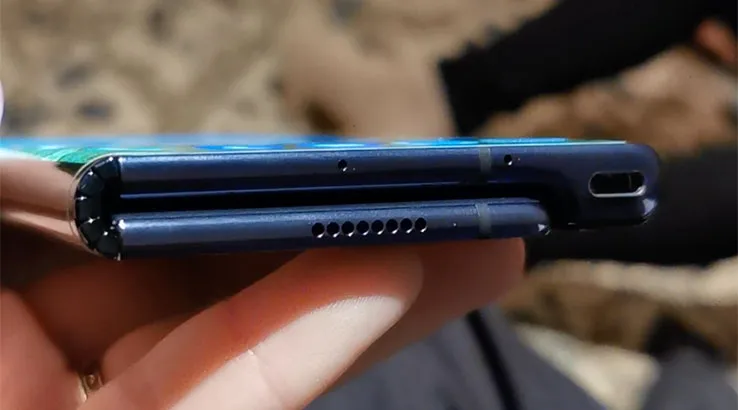 Huawei Mate X: Early verdict
On the surface, Huawei and Samsung are trying to solve the same puzzle with their foldable phones, but they've taken very different approaches to that solution.
To its credit, the Huawei Mate X gets the idea that you might want both a good display in folded form and a larger tablet when unfurled. Equally, matching up its superlative camera from the Huawei P30 Pro gives it a distinct edge. It's lighter than you'd expect too.
Equally though, that external folding mechanism gave me serious concerns about ongoing durability. There were a few small marks on the Mate X I tested, although it wasn't clear if it was indeed a preproduction model. Huawei is going to have to work hard to reassure potential Mate X buyers that it's going to be durable enough to last the distance.
The price, while ultimately not settled, is also a concern. There's a huge appeal in a combination device like this, but if it does land at $4,000 or more, it's a hard sell at that point. That kind of money could buy you any tablet and phone combination you'd care to name, probably with change left over.
Alex Kidman travelled to Berlin as a guest of Huawei.