Huawei announces Australian P20 Pro launch date
Fans of Huawei's triple-camera flagship won't have long to wait.
Huawei announced the Huawei P20 Pro at the end of March at a glitzy launch in Paris, with the promise that we'd see the premium handset appearing in Australia directly.
Huawei has today announced that the Huawei P20 Pro will launch in Australia on 18 May 2018, available in Black and Twilight colours. That does mean that we won't see the Pink colour here, at least officially.
There's no further detail on local pricing, carrier or outright partners, or indeed whether we'll see an official launch of the lower specification Huawei P20 or Huawei P20 Lite handsets here in Australia. We've asked Huawei representatives for further details on precise availability and pricing of the Huawei P20 family here in Australia, and will update as fresh details arrive.
However, we can make some educated guesses based on overseas pricing, which puts the P20 Pro at around £799, equating to around $1400 or thereabouts locally.
Some direct importers are already offering international versions of the Huawei P20 Pro at a discount to that kind of predicted pricing. If you're keen to get a Huawei P20 Pro as soon as possible, use the link below to check it out at Amazon.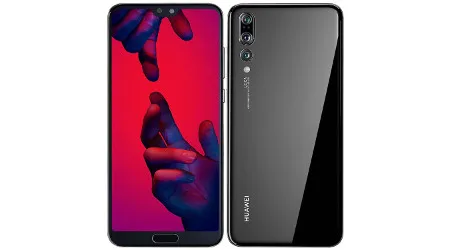 Buy the Huawei P20 Pro 128GB
from Amazon
The Huawei P20 Pro packs a 6.1-inch display, 6GB of RAM, a 2.4GHz octa-core processor and a 40MP camera.
View details
---