How to watch the Sony PlayStation September conference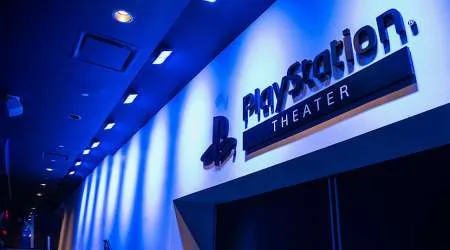 Sony is holding a PlayStation-centric conference this week in New York. Here's when and how you can stream it in Australia.
While Apple fans are tucking themselves in after the iPhone 7 launch, Sony PlayStation die-hards will be cracking their first Red Bull in preparation for the Sony PlayStation conference.
Come 7 September (that's early on 8 September for Australians), Sony will be addressing New York's PlayStation Theatre on the future of the fourth-generation console and its related peripherals. Sony is expected to discuss the slim PlayStation 4, PlayStation VR and quite possibly the PlayStation 4 Neo.
When can I watch the PlayStation conference in Australia?
Sony will be holding the 7 September Conference at 12pm PT, which means an early 5am AEST 8 September start for Australians.
How can I watch the PlayStation conference in Australia?
Unless you were one of the lucky few who received a personal invite to the event, you'll be watching it from the comfort of your lounge, or desk. PlayStation will be live-streaming the event via its official Twitch channel. We'll be hosting the stream on this page, so make sure you bookmark it and return.
What should I expect from the PlayStation conference?
Up until last month when images of the PS4 Slim leaked on Neogaf, our bets would have been on Sony showing off the mysterious, 4K capable PS4 Neo. With the recent leak and subsequent confirmation of the PS4 Slim, it's possible we will get an official PS4 Slim announcement and a promise of more Neo information in 2017. This would make sense if Sony is looking to emulate the way Microsoft handled the Xbox One S and Project Scorpio announcements at E3 2016.
We will undoubtedly hear more about PlayStation VR, which is set to release the following month on 13 October.
With the recent launch of PlayStation Now on Windows, there's also a chance Sony will talk more on Global availability and upcoming PlayStation Now titles.
While rumours have pegged Rockstar Games to make an appearance at the conference, Sony will certainly take some time to showcase its upcoming suite of games, including Horizon: Zero Dawn, The Tomorrow Children and The Last Guardian. We're not-so-secretly hoping for a follow-up to the magnificent Red Dead Redemption.
Picture: PlayStation blog