How to watch the 2016 Doctor Who Christmas special in Australia
The ABC has not one, but two presents for Whovians this festive season.
As it has done in recent years, the ABC is taking to iView to screen the next episode of Doctor Who (and the first episode to be seen at all this year), The Return of Doctor Mysterio. The ABC has announced that the episode will air on iView immediately after it finishes airing on the BBC, which means for practical purposes it will be available early on Boxing Day in Australia. The final time will be confirmed once the BBC sets its full Christmas Day schedule. If you're more of a terrestrial TV watcher (or your broadband just doesn't get on with iView), it will also air at 7:30pm on 26 December on ABC and ABC ME.
Spoiler alert! The BBC's Children in Need special ran a small segment of the Christmas episode just a few days ago. If you don't want to be somewhat spoiled, then don't click the video below.
But wait! The ABC has more for lucky Whovians this year. Fresh off its run in theatres, it will also air the animated version of the lost Patrick Troughton story
The Power Of The Daleks
on iView, also on Boxing Day morning. So far, there's no sign of it on the regular ABC broadcast schedule, however.
Latest internet TV headlines
---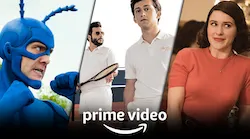 FREE TRIAL: 30 days of Prime Video's premium TV shows and movies for free
from Prime Video
Prime Video's free 30-day trial will give you instant access to thousands of premium TV shows and movies.
View details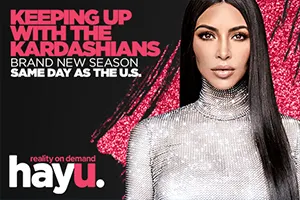 FREE TRIAL: 7 days of unlimited Real Housewives, Kardashians and more with hayu
from hayu
Take advantage of hayu's limited 30-day free trial and access thousands of hours of Keeping Up With the Kardashians, Made in Chelsea and so much more.
View details
Latest streaming headlines