How to use your frequent flyer points
What you should redeem your frequent flyer points for to get the most out of your rewards.
We're reader-supported and may be paid when you visit links to partner sites. We don't compare all products in the market, but we're working on it!
If you belong to a frequent flyer program, you will usually have your choice of flights, travel packages, merchandise, gift cards and more when it comes time to redeem them. This smorgasbord of choice can make it tricky when deciding how to use your points and some options offer more value than others.
To take some of the guesswork out of it, use this guide for the tips you need to compare your options, avoid common mistakes and get the most out of your hard-earned frequent flyer points with some of Australia's most popular airline loyalty programs.
More about How to use your frequent flyer points
6 tips for maximising your frequent flyer points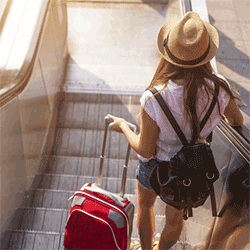 Opt for an international business class seat
Redeeming a classic flight reward with your points is the least expensive option apart from having to pay a surcharge and taxes, but there are limited seats sold for points, so they're hard to come by. To counter this little high demand/low supply problem, Qantas offers an any-seat award option for any flight, but it requires many more points.
You may want to consider the 'any seat' option. While costing more points, it does not levy additional surcharges or taxes. On top of that, you earn Qantas points and status credits on an any-seat flight as if you'd paid for it in cash.
A little trick may take your points even a little further here. If you pay some cash using the "Points Plus Pay" option, you can reduce the number of points you're paying down to the same number you'd have given up for the classic flight reward. The remaining cash component is only a bit more than you would have paid in surcharges and taxes with the classic option. This will keep your cash expenditure value down and the value of your points high.
An efficient way to gain the most from points is to buy an economy ticket and use your points for upgrading it to a higher class, perhaps even first class. Not all tickets can be upgraded, so you have to research the possibilities before you commit to a plan. For example, Qantas processes upgrades right up to the moment of boarding, so the astute bargain hunter can seize some strong last-minute opportunities.
Don't use them to trade goods
Frequent flyer programs have online stores where you can buy merchandise instead of spending your points on airplane tickets. But if you do the maths, it doesn't take long to work out that the exchange rate isn't always the most competitive option. For example, to redeem Qantas points at the Qantas store, a $50 iTunes gift card costs 8,730 points, yielding an exchange rate of 0.57 cents per point*. Various denominations of David Jones eGift Cards yield an exchange rate of 0.62 cents per point*. You would enjoy a much better yield for your hard-earned points by paying cash for the goods you need and using your points for flights.
*Figures are correct up to 26 July 2016
Reconsider "free" flights
If you spend your points on flights that are already cheap, you may in effect be diluting their value and not getting the best deal. With cheap flights it's better to pay money and collect more points that you can use later on more expensive flights.
To derive the exchange rate for the deal in terms of dollars per point, divide the item's cash value by the number of points needed to redeem it – typically the answer should range between 0.08 (eight cents) and 0.005 (half a cent) per point.
If you're getting only the equivalent of less than half a cent per point, you're not getting good value for your points. If, on the other hand, you are getting as much as eight cents worth of airplane ticket per point, then you have a pretty good trade opportunity.
Of course, if you don't fly very frequently, it's best to use the points any way you can, but beware of exorbitant taxes on your redeemed flights. If you factor in the worth of your points, a supposedly free flight can actually cost you more than if you had paid for the ticket in cash.
The options associated with flying are complex and often overwhelming. Travel agents can help you sort out the best way to get somewhere and even save you money. They do not, however, profit much from your use of frequent flyer points.
If you don't use the points you earn, it's likely that they will expire. This expiration timing depends upon the airline, with some counting from the time you last flew. In this case, you might have earned some of your points many years ago, but as long as you keep flying, the activity on your account keeps all its points alive. For example, your Qantas points generally won't expire unless you do not earn or use any points for 18 months. Earning frequent flyer points from purchases on affiliated credit cards also counts towards activity.
With some airlines, points age according to when they were awarded to your account and new activity won't help extend the lifespan of older, unused points. If they aren't used, they slide off your account – typically somewhere between 12 months and three years after the time they were earned.
Back to top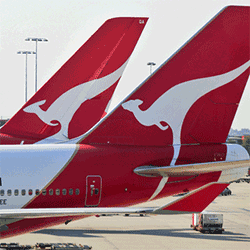 How to use your Qantas frequent flyer points
Qantas and Partner Classic Flight Rewards
Classic Flight Rewards mean trading your points for tickets on flights aboard Qantas or any of its associated airlines. These airlines include Jetstar, American Airlines, Emirates, Aer Lingus, Air Niugini, Airberlin, AirNorth, Air Vanuatu, Alaska Airlines, British Airways, Cathay Pacific, DragonAir, China Eastern, El Al, Fiji Airways, Finnair, Iberia, Japan Airlines, Malaysia Airlines, Jet Airways, Qatar Airways, LAN (Chile), Royal Jordanian and S7 Airlines (Russia's largest domestic carrier) and more. By flying Qantas and connecting to any of its numerous partner airlines, you can earn points for travelling almost anywhere in the world.
Here are some examples of how you can use your Qantas points for Classic Flight Rewards:
| Trips | Points | Zone (Miles) | Class |
| --- | --- | --- | --- |
| Sydney - Melbourne (stop) | 8,000 | 1 (439) | Economy |
| Canberra - Sydney - Singapore (stop) | 28,000 | 5 (4,056) | Economy |
| Sydney - London (stop) | 128,000 | 10 (10,586) | Business |
| Melbourne - Los Angeles (stop) | 144,000 | 8 (7,923) | First |
Points Plus Pay
Qantas allows you to buy tickets with a mixture of points and cash. Passengers who buy their tickets through the Qantas website can select the "Use Points Plus Pay" option while purchasing a ticket if they have the minimum number of points. The option is not visible until you reach the "Check" page of your booking.
Classic Flight upgrades
Qantas now allows you to upgrade eligible QF tickets to Premium Economy, Business or First class using your frequent flyer points. This is only applicable to Qantas flights. You can upgrade a ticket for yourself or any eligible family member, but the available seats are also limited. As an alternative solution, Qantas has also rolled out a "Bid Now Upgrade" option, which allows you to make a bid for your upgrade. Bids are strictly by invitation only, and there will be a stipulated minimum number of points acceptable for the bid dependent on factors like your flight distance and class difference.
Hotels
You can also book your hotel accommodation using Qantas points or Points Plus Pay. The available places range from luxury 5-star hotels to budget motels both within Australia and worldwide. You can book a one-night stay in a Melbourne boutique hotel for $275 or 43,919 points (giving it a value of 0.63 cents per point) or a night at the Tokyo Hilton for $362 or 56,841 points (giving it a value of 0.64 cents per point).
Car hire
You can now spend your Qantas points with Avis and Budget in Australia and New Zealand. A minimum of 3,500 Qantas points is required. You can rent a standard car from Avis for a day with $82.93 or 13,000 Qantas points (approximate rate of 0.64 cents per point) or a premium vehicle from Budget with $96.84 or 15,000 points (approximate rate of 0.65 cents per point).
Qantas Store
The online store sells a wide variety of goods including luggage, kitchen appliances, headphones, alarm clocks and laptop computers. There are also digital gift cards for Myer, David Jones and JB Hi-Fi. Subscriptions to popular magazines range from Better Homes & Gardens and Fishing to Golf Digest and Home Beautiful. If you're a music buff, you'll be glad to know that you can buy music from Spotify and iTunes. You can even arrange a jet boat ride to speed you across Sydney Harbour or a stock car to race you around the track.
Auto Rewards
At your request, Qantas Auto Rewards will automatically convert some of your points to a Woolworths Gift Card every three months. You can opt for a $5 gift card for 750 points (again a 0.67-cent exchange) up to a $20 card for 3,000 points.
Qantas Wine
Qantas Wine lets the wine connoisseurs among its frequent flyers enjoy at home the fine wines that Qantas serves on its flights. Qantas Wine members earn points for buying wine on flights or from home, receive invitations to events that offer fine wine and food, rate wines served on flights and enjoy discounts on fine wine. A 12-month membership costs $99 (including GST) or 13,000 Qantas points (an exchange rate of 0.76 cents per point, which is not a particularly good exchange rate).
Qantas Insurance
You can now also use your Qantas Points to pay for health and travel insurance policies underwritten by the QBE Insurance Corporation. Qantas Insurance offers a range of hospital and extras covers in the way of health insurance. Travel protection includes reimbursement of the flight cost if you have to cancel your trip because of illness or injury, trip delay and stolen baggage coverage, emergency medical evacuation and care and round-the-clock worldwide assistance. Visit the Qantas Insurance site for more details.
Back to top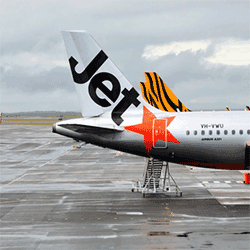 Earning Qantas points with Jetstar flights
The Jetstar group boasts 3,000 weekly flights to 60 destinations in 16 countries and territories across the Asia Pacific region. These include destinations in Australia and New Zealand, Hawaii, Japan, Singapore and Vietnam. Jetstar flights earn Qantas points if you travel on Starter Plus, Starter Max or Business Max fares with the following airline partners:
Jetstar (JQ)
Jetstar Asia (3K)
Jetstar Japan (GK)
Jetstar Pacific (BL)
Jetstar New Zealand domestic fares
Earning Qantas status credits with Jetstar flights
As long as you fly with a Jetstar group airline mentioned above, you'll earn Qantas status credits to go towards your frequent flyer tier. Remember to quote your Qantas frequent flyer membership number when booking.
How to use Qantas frequent flyer points on Jetstar
Classic Flight Rewards. Use your Qantas points to book seats on eligible flights on Jetstar. These flights can either be booked for yourself or any eligible family member. It is important to note that no Qantas points or status credits are earned on Classic Flight Rewards.
Points Plus Pay flights. Book any available seat on a Qantas flight with a QF flight number or a Jetstar flight with a JQ flight number. You can book flights for yourself or any eligible family member.
Qantas and Jetstar Any Seat rewards. Qantas and Jetstar reserve only so many seats per flight that can be bought with points as a Classic Flight Reward. There was previously a great shortage of seats, meaning that passengers sometimes had to book as far as a year in advance to use their points. To solve this problem, Qantas introduced the Any Seat program that allows points to be redeemed for any seat. The catch is of course that these seats cost significantly more points.
Back to top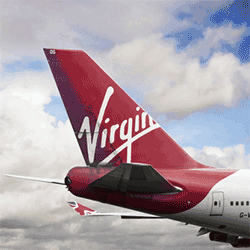 How to use your Velocity frequent flyer points
Velocity frequent flyer points is the frequent flyer program for Virgin Australia, its international airline partners and its global network of program partners.
Flights
As with all airlines, the original way to use frequent flyer points is to buy another airline ticket at a substantial discount. Passengers can buy tickets with cash, points, or a mixture of the two. Taxes, carrier charges and fees apply.
Some examples of the points needed for Reward Seat flight redemptions in Economy, Premium Economy and Business class:
| Trip | Zone | One-Way Miles | Economy | Premium Economy | Business |
| --- | --- | --- | --- | --- | --- |
| Brisbane - Perth | 3 | 2,240 | 17,800 | 26,700 | 35,500 |
| Melbourne - Singapore | 5 | 3,752 | 27,800 | 44,700 | 59,500 |
| Sydney - Hong Kong | 5 | 4,585 | 27,800 | 44,700 | 59,500 |
| Sydney - Hong Kong | 5 | 4,585 | 27,800 | 44,700 | 59,500 |
| Sydney - Los Angeles | 8 | 7,495 | 44,800 | 71,700 | 95,500 |
Reward Seat flights are limited and may not be readily available. Virgin offers an alternative way to redeem flights with "Any Seat" and "Any Seat, Any Airline" options, where more seats are available on Virgin or its partner airlines at a higher points cost.
Airlines participating in Virgin Australia's frequent flyer program include Virgin Australia, Delta Airlines, Etihad Airways, Singapore Airlines, SilkAir, Virgin America, Virgin Samoa, Air New Zealand, Virgin Atlantic, Air Berlin, Hawaiian Airlines, South African Airways and Alitalia.
If you don't have the required number of points, you can also use "Points + Pay" for your flight redemption.
Points + Pay
Virgin Velocity also lets you make purchases with a mixture of points and cash. When making your booking on the Virgin Australia website, check the "Use Points + Pay" checkbox before beginning your flight search. When you reach the final payment confirmation page, you can adjust the combination of points and cash you'd like to pay using the slider. Note that minimum point thresholds apply.
Flight upgrades
Virgin Australia offers three ways to upgrade your ticket: UpgradeMe Points, which draw from points in your account; UpgradeMe Platinum Member Offer, which uses one of the four complimentary upgrades received as part of platinum membership; and UpgradeMe Premium Bid, which allows passengers with Saver fares and above to submit a bid on an upgrade to a higher cabin class. If you win the bid, you'll be notified no later than two days before departure. Seats for upgrades are subject to availability and limited by a quota.
Car hire
You may use cash, points, or a combination of both to rent a car from Europcar in Australia, New Zealand, Great Britain, France, Italy, Portugal, Germany, Spain, Belgium, Austria and Switzerland. Make your booking through the Velocity website and pay for the base cost of your car hire with points, excluding taxes and extra charges.
Hotels
You may exchange Velocity points for hotel accommodation at 75,000 different hotels in 180 countries. Choose to pay for the whole stay with your available points, or with a combination of points and cash. Arrangements can be made through the Virgin Australia website.
Holidays and travel extras
Virgin Australia Holidays accepts your Velocity points (or some combination of points and cash via "Points + Pay") in return for planning a vacation "that's only limited by your imagination". Virgin Australia Holidays will arrange your entire trip from flights and accommodation down to the land tours, activities and insurance.
The Virgin Australia Lounge also lets you buy lounge privileges with Velocity points, whether it be a single entry pass or annual membership. If you prefer nautical adventures, Cruisepilot accepts Velocity points for its cruise packages, and to cap the entire luxury experience off, you can also use your points for limo services by Brunel Limousines.
Velocity rewards store
The rewards store sells iPads, Kindles, cameras, luggage, headphones, kitchen gear and sporty sunglasses, featuring brands like Panasonic, iHome, Sangean, brother, dyson and Coleman. It also offers a wide range of clothing, lifestyle, health, home and decor goods, as well as food and wine, and even theme park and cinema tickets.
Online shopping
Velocity has partnered with Onsport, an online sport and fitness store that will accept any combination of cash and points for your purchases. The online store offers a wide range of clothing and gear for today's active Australian.
Charities
If you have the mind to spend your points not on yourself but on a worthy cause, you can donate 15,000 points that will translate into a $100 donation to Green Cross Australia, or 17,500 points for the same amount to Surf Life Saving Australia or White Ribbon Australia. Lesser donations of $25 are available, as well as a host of other charitable beneficiaries.
Please be aware that these products and pricing can be modified at any time, so it's best to visit the Qantas or Velocity website for up-to-date information on their rewards offers.
The best way to spend your frequent flyer points will vary from person to person. Whether or not you have a rewards goal in mind, it's wise to compare your options, understand the terms and conditions and make sure you're getting the most value when redeeming your frequent flyer points.
Back to top
More guides on Finder
Supercharge your frequent flyer points with Points Finder