7 ways your SME can use its $1,200 digital rebate in Victoria
Take advantage of a new digital product or service – and let the government foot the bill.
We're reader-supported and may be paid when you visit links to partner sites. We don't compare all products in the market, but we're working on it!
In a bid to get small businesses to be more savvy online, the Victorian government last year introduced the Small Business Digital Adaptation Program. Why should you care? Well, time is fast running out to use the programme's $1,200 rebate – you'll need to pick your plan and register by 28 February 2021.
In this guide, we've rounded up seven ways to grow your SME's digital capacity through the scheme at little or no cost. Plus, find out how to check your eligibility for the Small Business Digital Adaptation Program.
1. Build a new website to showcase your business
If you're yet to take your business online, Victoria's new grant for small businesses may be the perfect opportunity to build a business website. Partnering with website building giants, Squarespace, you can use your grant to sign up for its business, basic commerce or advanced commerce plan.
Boasting a good selection of website templates and a user-friendly drag-and-drop design, it's easy to create professional websites using Squarespace. Here are some of the key features you'll find on the platform:
100+ templates to choose from
Integrate more than 1,000 apps
Ecommerce and blogging capabilities
Mobile and tablet optimisation
Large stock photography libraries
Customisable domain names
Built-in SEO tools
Google Analytics
Multi-language websites.
2. Add an online store to your website
If there's one thing that we've learnt from COVID, it's that we all need to prepare ourselves for an increasingly digital world. In fact, during the pandemic, a record number of Australian businesses moved their sales online in the hope of outlasting the effects of coronavirus.
If you're one of the businesses yet to take your sales online, you can do so using your small business grant. Shopify has partnered with the Victorian government to provide their ecommerce expertise to small businesses in need.
Depending on the pricing plan you choose, you could benefit from the following features:
Hundreds of ready-made website themes
Expand the functionality of your store with app integration
Accept a range of payment options
Add a blog to your website
Access to a 24/7 support team.
3. Improve or upgrade your POS system
Point of sale technology, also known as a POS system, is a key feature for businesses that deal with online and face-to-face transactions. Nowadays, the most tech-forward POS systems don't just provide businesses with a way to take payments, but also track, monitor and analyse your data, providing useful insights into the business.
You can use your small business grant to upgrade your POS system and reap the benefits of modern technology using Square, a point of sale and payroll solutions business.
Here's a quick overview of how Square can help your business's payment solutions:
POS payments
Customisable online checkout
POS hardware
Data collection and analysis.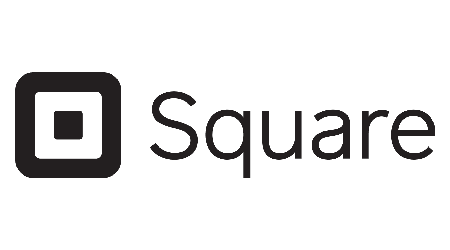 Ready to get set up with Square?
Get your business moving with payment terminals, QR code ordering, invoices and more.
4. Streamline your business management processes
We all dream of a business that is so streamlined it runs without a hitch. But in reality, that can be difficult to achieve. Now, you can use your small business grant to get access to MYOB's business management tools. Known for its impressive accounting features, MYOB offers users an effortless way to manage the books while keeping tight control over their finances.
When you opt for MYOB Advanced, you'll unlock the full suite of business management features. Along with accounting software, CRM software and reporting software, MYOB takes care of inventory management too. What's more, everything will be stored in the safety of the online cloud, so you can access your accounts on the go.
5. Get on top of your business accounting
No-one enjoys the hassle of bookkeeping, yet it's an essential part of running a successful business. Nowadays, there are plenty of cloud-based accounting software options that provide stress-free monitoring of your business's finances. One of these happens to be Xero, a New Zealand-based company partnering with the Victorian Government's Small Business Digital Adaptation Program.
With Xero, you can:
Create quotes and send invoices online
Track your inventory and purchase orders
Generate financial reports
Manage your clients
Market your services to a mailing list
Monitor your fixed assets
Manage your bills
Write, customise and print cheques
Create a budget summary
Receive tax forms and support.
6. Improve your inventory management systems
Managing your inventory can be a complex task, so why not leave it to the professionals? Signing up for inventory management services with a company like QuickBooks is a simple way to keep on top of your stock. Integrating with online stores including Shopify, Square and PayPal, you can rest assured knowing every penny and every piece of stock that goes in and out of your business will be accounted for.
Here are a few ways you can benefit from QuickBooks services:
Sync the platform with your bank account for seamless tracking
Create professional invoices
Track business expenses
Connect with apps
Fill out tax returns
Receive online reports
Pay your employees.
Read more about the leading inventory management solutions in our guide.
7. Get online legal advice and services
The increasingly popular online legal platform, Lawpath has partnered up with the Victorian government to offer it's annual plans to small business owners. Using Lawpath's services, you can receive access to hundreds of free online legal templates, on-demand access to a marketplace of experienced lawyers and a legal document review service.
Depending on your business needs, you can choose from two plans under the Small Business Digital Adaptation Program:
Essentials Plan. This basic plan allows you to access, customise and download more than 300 documents along with access to round-the-clock customer support.
Legal Advice Plan. If your legal needs are a little more involved, you may want to consider an advanced plan. Along with access to the legal templates, the Legal Advice Plan gives you on-demand 30-minute calls with a lawyer and a document review service.

Register a Company
Your first template is free.
Frequently asked questions
What exactly is the Victorian Government's Small Business Digital Adaptation Program?
The Small Business Digital Adaptation Program allows businesses to receive a one-off $1,200 purchase rebate to increase their digital capability. This includes access to eligible products and services such as upgrading existing digital tools, adding an online shop to a website, accessing online legal support or signing up for online management tools.
Am I eligible for the Small Business Digital Adaptation Program?
To qualify for the grant, you must be a small business, Sole Trader or micro-business that meets the following requirements:
Based and operating in Victoria
Hold an ABN (Australian Business Number)
Have held an ABN since 13 September 2019
Be registered for GST (goods and services tax) as of 13 September 2020.
Check out if your eligible on the Victorian government's website.
How do I apply for the grant?
To reap the rewards of the grant, you must apply for the program using an online registration form before 28 February 2021. Once your application has been approved, you can sign up for the relevant product or service.
Back to top