How to transfer money using your recipient's phone number
Sending money to a friend's phone is as easy as texting.
We're reader-supported and may be paid when you visit links to partner sites. We don't compare all products in the market, but we're working on it!
Only a limited number of banks include Pay to Mobile functionality in their mobile banking applications. This feature lets you make payments to the contacts in your smartphone address book. Unlike standard bank transfers, you don't need the payee's bank account details.
When you send money to a phone number, the recipient gets a code and instructions on how to claim the money. If you're both customers of the same bank, the payment will clear instantly. If not, the mobile payment could take a couple of days to process. You can find a list of institutions that let you make a payment to another person's phone number further down this page.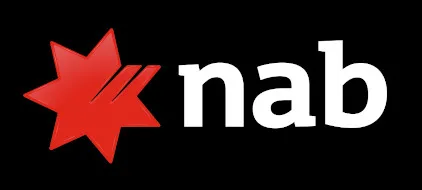 NAB Classic Banking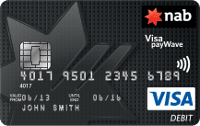 Bank Account Offer
Enjoy convenient, unlimited access to your money.
$0 monthly account fee.
Tap and pay with your NAB Visa Debit card or your phone using Apple Pay, Google Pay, Samsung Pay or NAB Pay for Android. Temporarily block your card at the touch of a button if you lose it.
Monthly account fee: $0
Linked debit card: Visa
ATM withdrawal fee: $0
Overseas EFTPOS fee: 3%
How does Pay to Mobile work?
Pay to Mobile is a payment service you can use to easily send money to bank accounts in Australia. All you need is the recipient's mobile number. If you're both with the same bank the transfer is simple and instant. Otherwise, the payee will receive a SMS code and instructions on how to claim the payment. Sending a payment to a friend's mobile number doesn't attract extra banking fees. Mobile payment transactions are also secured by Internet banking encryption.
YOU MAY ALSO BE INTERESTED IN
ANZ App
ANZ's online banking application, the ANZ App, is available on smartphones and tablets. ANZ has effectively turned participating merchants into mobile banks with this service. You can make cash withdrawals and deposits to your ANZ account at any app Merchant. To make payments to a mobile number from the ANZ App, the recipient also needs to be an ANZ customer registered for it. ANZ mobile Person2Person payments clear instantly. The recipient will get a SMS when you complete the Person2Person payment.
NAB flik
Anyone with a NAB transaction account can download NAB flik and make payments to Facebook friends, or by entering a phone number or email address. NAB flik also supports payments using QR codes. You can send money to other NAB flik users instantly. Payments to non-NAB accounts are processed overnight if the transaction is completed before 6pm.
To make a payment to a friend's phone number, choose the "send" option on the NAB flik home page. When prompted to select your method of payment, pick the option that lets you make a payment to your phone contacts from your address book. The application is available from the Apple App Store or Google Play.
Westpac Group
Westpac Group financial institutions – Westpac, St.George, Bank of Melbourne and BankSA – all provide the same Pay to Mobile service to customers. The following limits apply to Pay to Mobile transactions:
Limit of $250 per transaction up to $1,000 per day and a limit of 10 transactions per day.
Westpac Pay to Mobile
Pay to Mobile is a feature of Westpac mobile and internet banking. To make payments to any bank account in Australia, all you need is the recipient's mobile number.
In the Westpac Mobile Banking app, select the "make a payment" option from the home screen. When you're prompted to select the payee, choose the recipient by adding them as a new mobile payee from your smartphone contact list. If you have paid the recipient before, you can select an existing payee by tapping on the mobile payments tab.
If the recipient is a Westpac customer and they have mobile payments enabled, they'll get the payment right away. If not, a SMS code will be sent to their phone with information on how to claim the money. The payment needs to be claimed within three days or it will expire.
St.George Pay to Mobile
St.George Pay to Mobile is a smartphone banking feature which lets you send money to another person's phone number. The person receiving the payment doesn't need to be a St.George customer – you can make a Pay to Mobile payment to any bank account in Australia. Transfers to non-St.George bank accounts can take up to two business days to clear.
BankSA and Bank of Melbourne
BankSA and Bank of Melbourne cardholders can make payments to mobile numbers in Australia using the smartphone online banking applications. Open the relevant app and follow the prompts to make payments directly from your phone.
PayPal
PayPal is a great service for sending money to people in Australia and overseas. Split a restaurant bill, settle a round at the bar, give some money for a friend's kid's birthday – the options are endless. The catch is that both parties need to have PayPal accounts. You can search for the payee by their mobile number or email address. If the payee doesn't have a PayPal account, the message sent to their mobile number includes a link to sign up for a free PayPal account.
To make a payment using a mobile phone number or email address, go to m.paypal.com.au on your smartphone browser and follow the prompts. You can also send money to a mobile number or email address from the desktop PayPal website. Just look for the 'Send' menu option to get started.
Commonwealth Bank
Pay anyone with an Australian bank account from the CommBank mobile banking application. All you need is the payee's phone number. The recipient has 14 days to collect the payment.
How to make a payment to a mobile from CommBank
Log in to your CommBank online banking facility.
Look for the "pay someone" menu.
Select "pay to mobile".
If you've made a payment before, you can navigate to the payee by looking for the saved payee details. If this is your first payment, you'll need to add a new beneficiary. A SMS notification will be sent to the payee when you add them as a payment.
You're issued with a unique payment code, this must be provided to the recipient.
Real questions from past users
More guides on Finder