How to switch broadband providers
Switching broadband providers may seem like a more difficult task than it is. Here's 4 simple steps to follow.
Sometimes your current Internet connection doesn't quite cut it and you want to switch to a new service provider. You might be looking to change from ADSL because the NBN has finally been rolled out in your area and you want to check it out, or beat the date your old service gets turned off. Maybe you already have the NBN but your service is super slow and you're sure it can't be improved by common fixes for slow connections.
Whatever the reason, swapping from one Internet service provider to another isn't nearly as big a deal as it seems, given the competitive nature of the market.
Before you leave your broadband provider
Before you completely sever ties with your current provider, here are some things to watch out for:
Ongoing contracts. If you're on a long-term contract, there may be fees for breaking the contract ahead of time.
Early exit fees. Even if you're not on a contract, some providers will still charge you for leaving before a certain amount of time e.g. Vodafone will charge you for a modem if you don't stay with it for 36 months.
Check supported speeds. Not all NBN connections support all speed tiers. Make sure the set-up at your house allows for that new high-speed connection you've just purchased.
How to switch NBN providers
If you're already connected to the NBN, it's still not a bad decision to think about switching providers as there might be better deals or faster speeds available on the market. Here's how to the start the process:
Step #1: Compare NBN plans and providers

This is probably the hardest part of the entire process: figuring out what broadband plan you want. You'll have to pick a provider, choose a speed tier that suits you and settle on a single plan.

If you don't already know which plan or provider you want, you can check out our in-depth guide to picking an NBN plan and use our simple search engine to find the right plan for you.

Step #2: Give your broadband provider notice

While your new provider will handle the actual service switch, remember to

Give your current provider up to 30 days or so of notice.

This will help ensure the transition is as smooth as possible. Contacting them will also let you make sure that you've settled all outstanding accounts, bills or contracts, allowing for a clean break.




Step #3: Get ready for service transfer between providers

When switching, you don't need to worry about the actual Internet handover itself. However, if you have an email address with the old provider you should transfer all your data over to a service like Gmail or Microsoft Outlook.

In addition, if you have a phone number and you'd like to keep it, inform your new provider before your old service is cut off to make sure you don't lose it.

Step #4: Check your hardware

For the most part, if you're switching between two NBN connections, you shouldn't need a new modem. Modems are rarely provider-specific and should work equally well whether you're with Telstra or TPG. Still, run your modem past your provider to see if there might be any issues.

One major exception to this is if you're switching to a higher speed tier, you may well get better connection speeds with a modem capable of faster signal processing.
Ready to switch providers? Click here to compare NBN plans
Switching from ADSL or cable to the NBN
It's a little trickier switching to the NBN from an existing ADSL or cable connection because of the change in connection technologies, but not much trickier. Here's how you do it:
Step 1: Check whether the NBN is available in your area

You can find out using our NBN rollout map. If you're on ADSL, chances are your provider and NBN Co will have sent you notifications about when the NBN will be available. Once it's installed, you have 18 months to switch.

Step 2: Decide whether you want to switch broadband providers

If you're happy with your current provider, it'll generally upgrade you to the NBN automatically. For those who want to switch, you can either bail now or after your current contract expires, if you have one.

Step 3: Choose and buy your NBN plan

Your new provider will let you know what's involved with the switch and handle all the technical parts for you.

Step 4: Arrange installation

The provider your plan is with may send a technician to finalise your NBN connection. After this, hook up your new modem (your provider will recommend one with your plan unless you want to buy it separately) and you're good to go!
For more info on how to connect to the NBN, check out our guide here.
Ready to switch? Compare NBN plans below
If you're keen to get on a fresh NBN plan but don't know quite what you want, you can use our easy comparison table below to sort plans by provider, speed and monthly cost.
Frequently asked questions
Do I have to give my current provider notice before switching?
It's best to give you current provider a bit of a heads-up before you switch to a new provider. Unlike switching mobile phone plans, not all Internet providers will automatically switch you over to a new service. We recommend giving about a month or so of notice, just so you can settle any outstanding amounts or issues before moving on.
How long should it take to get connected to my new provider?
You'll usually find it takes only a couple days to a week for your new provider to process your application and make the change. This timeframe can also be dependent on whether you're waiting for a new modem to arrive in the mail. In most cases, if you can use your existing modem, the actual switch itself will take less than an hour. That means you'll have your connection back up and running with minimal downtime.
---
Latest broadband news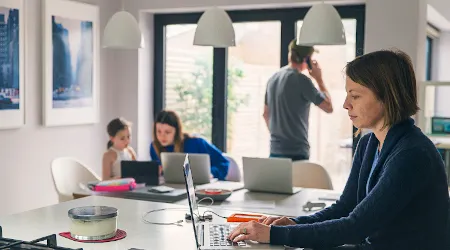 Find out what this speed is capable of and if you've got access to it. Read more…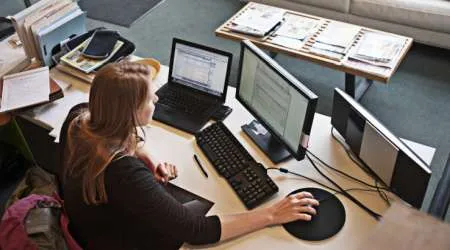 SPONSORED: Keep these issues in mind to make your home office productive and comfortable. Read more…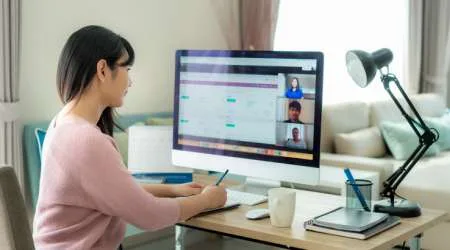 SPONSORED: Tried-and-tested techniques to be the boss of your home office. Read more…
Image: Shuttershock
Related Posts
Lower your household bills