How to stream Major League Baseball (MLB) online in Australia
Never miss another pitch of the MLB. Here are all your options to watch Major League Baseball in Australia.
We're reader-supported and may be paid when you visit links to partner sites. We don't compare all products in the market, but we're working on it!
Last season baseball fans had to make do with a 60-game sprint of a regular season due to the pandemic. Thankfully, this year the standard 162-game fixture is back.
In terms of watching the new season in Australia, America's national pastime gets very little love on free-to-air television. But you can access live games from the New York Yankees, Boston Red Sox et al through Foxtel iQ, Foxtel Now and Kayo Sports and the Major League's own MLB.TV.
You can also view magazine-style shows like Baseball Tonight and MLB Network. Here are all your options for watching the MLB online in Australia.
Live stream MLB on Kayo: 14-day free trial
Live stream MLB in HD with Kayo Sports
Kayo Sports offers selected MLB games through ESPN, including some double and triple-headers. The streaming platform enables you to watch both live and on-demand content. You can access Kayo Sports from a variety of devices, including PCs/Macs, smartphones and laptops, Chromecast, Telstra TV, Apple TV, Android TV and Samsung TV (2017 or later).
Where Kayo excels is what you get for the price. The service offers two types of subscriptions - $25/month for two simultaneous streams and $35/month to watch on three screens at the same time. In addition to all the same sport as Foxtel, you get a host of amazing viewing features unique to Kayo Sports.
This includes SplitView (watch four channels at once), Interactive Stats, a No Spoilers option to hide scores, a Key Moments timeline, choose your own camera and more. Read our Kayo Sports review for the full skinny. You can test it out for free too with Kayo's 14-day free trial for new users.
Watch MLB on Foxtel iQ
Foxtel offers a limited selection of baseball games, which are broadcast on ESPN. The channel is available in the Sport Package $25/month and you also need to subscribe to the Foxtel Plus package for $49/month. At a minimum total of $74/month, it is significantly more expensive than Kayo.
You can use the Foxtel GO app, free with your subscription, to stream content to your laptop or mobile devices. Simply download the app from Google Play or the App Store and enter your Foxtel ID. To watch from your laptop, check out the Foxtel website.
Stream MLB on Foxtel Now
Baseball fans can also access ESPN via Foxtel Now. You will need the Sport Pack, which costs $29/month. This is a Premium Pack, so you're required to subscribe to the Entry Pack, priced at $25/month, to be able to add sports to your subscription. That means you'll pay a total of $54/month to watch the MLB on Foxtel Now. On the bright side, you'll also be able to tune in to Lifestyle and Pop channels.
Foxtel Now works with a variety of devices, including PCs/Macs, PS4, Telstra TV, Chromecast/Airplay, smartphones and tablets, as well as the Foxtel Now Box. A 10-day free trial is available for new customers.
Watch Major League Baseball on Fetch TV
ESPN is also available in the Fetch TV Vibe Channel Pack, which costs $6/month. Your total monthly cost, however, will depend on whether you purchase a Fetch box through a broadband provider or buy it outright.
Streaming MLB games with MLB.TV
MLB.TV is a subscription-based streaming service covering every aspect of Major League Baseball. From the latest news, scores and statistics to live streams of every regular and World Series game, MLB.TV provides baseball fans with everything they need to keep up-to-date with the current season.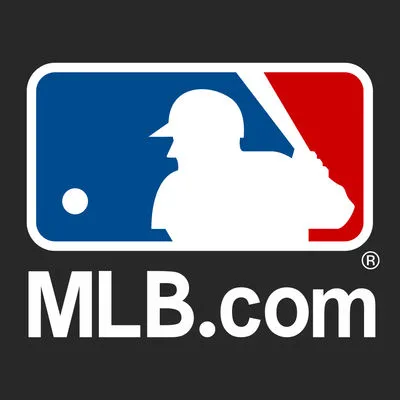 Download the MLB app
from iTunes Store
The official Major League Baseball app. Stream live baseball to your iPhone and iPad.
View details
There are two main tiers of MLB.TV access: a free Lite tier and a paid subscription tier. The Lite tier is available by simply visiting the MLB.TV website or downloading the free MLB At Bat mobile app. Without needing to sign up for anything, you'll have access to all the breaking news and up-to-the-minute scores, along with a selection of video highlights from recently played games. You'll also be able to watch the MLB.TV Game of the Day, a single match that MLB makes free for everyone.
To watch the full fixture of games every day, you'll need to sign up for an MLB.TV subscription. As an MLB.TV subscriber, you'll be able to live stream every single game from the regular season and the World Series, as well as watch any match on-demand. You'll also get access to an archive of games from previous seasons, along with classic matches from the MLB vault.
Unlike MLB.TV subscribers in America, Aussies don't have to worry about missing games due to blackouts. Since Australian free-to-air TV doesn't cover MLB games, subscribers get access to every game of the season, live and on-demand.
How much does MLB.TV cost?
There are currently two options for signing up. You can get All Teams for $129.99 or $24.99/month or there is a Single Team package for $109.99. All options come with a 7-day free trial.
If you sign up for MLB.TV, it's worth remembering the yearly subscriptions default to recurring payments. To avoid getting charged indefinitely, make sure to disable automatic renewal in your MLB.TV account settings. Most modern devices support MLB.TV, giving you plenty of ways to watch the ball game.
MLB ESPN schedule
| Date | Match | Time (AEST) | How to watch |
| --- | --- | --- | --- |
| 7 June | New York Yankees v Boston Red Sox | 9:00 AM | Kayo Sports, Foxtel, Fetch TV, MLB.TV |
| 8 June | San Diego Padres v Chicago Cubs | 12:00 PM | Kayo Sports, Foxtel, Fetch TV, MLB.TV |
| 9 June | San Diego Padres v Chicago Cubs | 12:00 PM | Kayo Sports, Foxtel, Fetch TV, MLB.TV |
| 10 June | Los Angeles Angels v Kansas City Royals | 11:30 AM | Kayo Sports, Foxtel, Fetch TV, MLB.TV |
| 14-June | Chicago Cubs v St. Louis Cardinals | 9:00 AM | Kayo Sports, Foxtel, Fetch TV, MLB.TV |
Latest sports streaming news
More guides on Finder