How to start an auto mechanic business
Start your own auto mechanic business with our guide that covers everything from licensing, equipment and marketing.
We're reader-supported and may be paid when you visit links to partner sites. We don't compare all products in the market, but we're working on it!
If you are a mechanic, starting an auto mechanic business can be very profitable and give you the financial independence you desire. Like starting any business, you need to have a thorough understanding of the industry and a strong business plan.
This article will give you the ins and outs of starting an auto mechanic business, from the skills, qualifications, equipment to the legal documentation you need.

Register Your Business
Register your company with Lawpath in just 10 minutes.
What skills, knowledge or requirements do I need to start an auto mechanic business?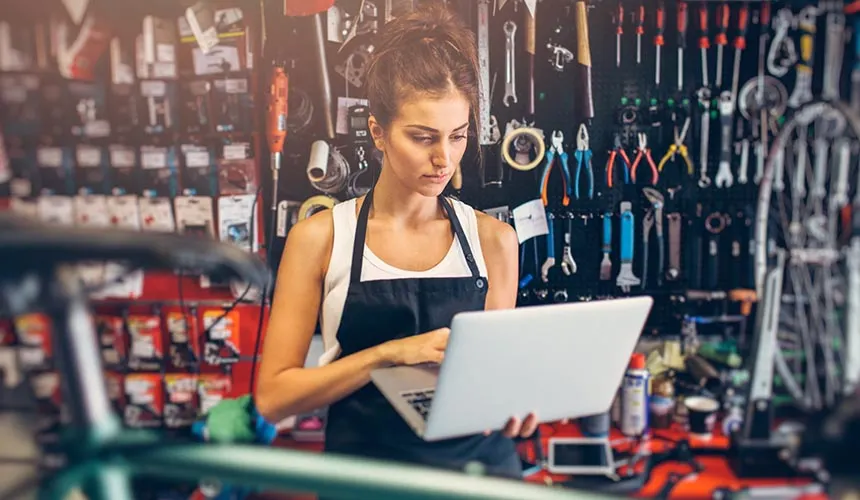 You don't need any formal training to open up an auto mechanic business, though you will need to have a valid business licence and have at least one qualified mechanic to get started. Most auto mechanic business owners have started out as mechanics themselves, with a few years of work experience under their belt.
Having the technical skills is important for a new business as you may not have the budget to hire additional workers. Prior experience working in an auto mechanic shop also gives you greater exposure to the industry, as well as build your skills in customer services, operations, management etc.
As with any business, you'll need to fill out paperwork to register your business with an Australian Business Number and Tax File Number for tax purposes. You must also register for GST if you believe your business will earn above $75,000 in a financial year. Even if you don't earn above the threshold, it is recommended that you register for GST anyway.
Make sure you develop a business plan that covers your unique selling proposition, your capital needed, budget for expenses etc. You can also seek advice from an accountant and lawyer to assist with the financial and legal side of the business. You'll also need to understand the basics of marketing your business to grow your brand and customer base.
What courses or qualifications do I need to complete?
Mechanics will need to be certified in order to be able to work unsupervised at your auto mechanic shop. Each State (except Victoria) have their own certification requirements for motor and/or motorcycle mechanics. For example in NSW, you will need to obtain a Certificate III in Light Vehicle Mechanical Technology or Certificate III in Heavy Commercial Vehicle Mechanical Technology.
For other related categories of work, further certification is required. Some of these activities include:
examining second-hand vehicles
modifying or altering vehicles
operating a crane
Installing gas
Licences
Unless your business is in Victoria, you will need to obtain a motor vehicle repairer's licence to run your own auto mechanic business. You can apply for the business licence as a sole trader, a partnership or proprietary company. Licences last for three years and must be renewed 28 days before expiry.
See below table to access the relevant licence requirements for your State or Territory.
| | |
| --- | --- |
| State | Office |
| Australia Capital Territory | Office of Regulatory Services |
| Western Australia | Consumer Protection Licensing Branch, Department of Commerce |
| New South Wales | Office of Fair Trading |
| Tasmania | Consumer Affairs and Fair Trading |
| Queensland | Office of Fair Trading |
| South Australia | Consumer and Business Services |
| Northern Territory | Consumer Affairs |
Equipment and software needed to start an auto mechanic business
Setting up an auto mechanic shop means investing in high-quality tools for vehicle inspection and repair, including:
Engine hoist for engine inspection and repairs
Brake lathe for inspection and replacements
Jumper and battery charger
Oil caddy and drainage system for oil change
Vehicle lifts and jacks to lift raise the vehicle
To operate the business efficiently, you may also consider software for managing tasks such as:
Invoicing and estimates
Appointment booking/phone calls
Work orders
Inventory
What business structures do I need to consider before starting an auto mechanic business
As part of registering your company, you will need to specify the type of business you're operating. The typical business structures in Australia are Sole Trader, Partnership and Company (Public or Proprietary).
The level of control you want to have over the business, costs and tax implications are some of the key considerations for your business structure. If you're not sure which path to choose, speak with an accountant who can help you out in this area.
Do I need any legal documents written up before I start operating? What about online legal service?
In all the excitement of starting your own business, don't forget to have all the relevant legal documents in place before you open up your auto mechanic business. Legal documents help protect your business in the event that something goes wrong.
Documents that you may need for an auto mechanic business include:
With many of the documents above, you can access our free templates to get started. You can request a free, fixed-fee quote through various legal services websites, including:
Get access to legal documents online
Does your company belong in this list?
How can I build up my customer base?
From social media pages to online reviews, there are many ways you can grow your customer base and in turn, sales. Some practical, easy to implement ways to do this include:
Listing your business on online marketplaces for tradies and other experts, such as hipages, Oneflare and Airtasker.
Listing your business in an online business directory such as Yellow Pages and Local.com.au.
Listing your business on Google Maps, with up-to-date information on your operating hours, phone number and website. Encouraging your customers to leave reviews is also highly recommended.
Word-of-mouth, which is the most powerful (and low cost) way to grow customers. You can encourage or incentivise your frequent customers to spread the word about your business.
How much should I charge my customers?
According to CarSales.com.au, the average cost of using a mechanic is around $280 for a prestigious brand and $150 per hour for a less well known brand. The cost for customers largely depends on the State or Territory you're in.
Revenue aside, it's important to factor in the costs of running the business, such as salaries, training, tools and rent. According to PayScale, the median hourly rate for car mechanics in Australia is $24.18.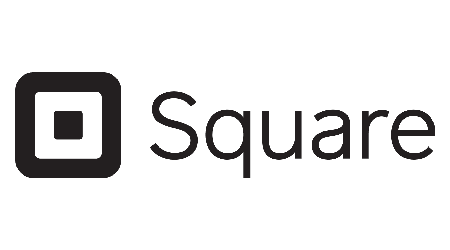 Ready to get set up with Square?
Get your business moving with payment terminals, QR code ordering, invoices and more.
Frequently asked questions
Is owning an auto mechanic business profitable?
Building a profitable auto mechanic business comes down to many factors, such as customer service, marketing, location and demand for your service etc. If you provide a high quality service that's value for your customers' money, then you should have no problem building a profitable business. According to ACA Research on the Automotive industry, an auto repair shop with an average of 3 qualified mechanics can turnover between $100,000 and $1,000,000+ a year depending on the services they supply.
How can I grow my auto mechanic business?
The most surefire way to grow your business is to provide exceptional customer service. Marketing is also essential when you're just starting out and this can be as simple as updating your social media accounts or dropping flyers into mailboxes. Another effective way to grow your business is to reach out to your customers for reviews and referrals.
How much do mechanics make per job?
How much mechanics make per job depends on the size and complexity of the job, as well as the experience of the mechanic and the location of the business. According to Oneflare, mechanics charge on average $150 - $500 for a car service, depending on the location and type of mechanic business, the car model and make, the mileage on the car etc.
How should I charge customers for each job?
As the business owner, you have the flexibility to charge a flat fee or hourly rate to your customers. Flat fees are popular with routine services, such as vehicle safety inspections and simple maintenance tasks like oil and brake changes. Hourly rates may be better suited to major repair works, though it is best practice to give your customer an estimate before you start the job.
More guides on Finder