How to return to work after having a baby

Are you returning to work after the birth of your baby? This is a huge milestone.
It's natural to question yourself and feel anxious about leaving your child for long periods of time. Some mums may feel like they've been pushed back to work before they are ready due to financial commitments (they have a mortgage and bills to pay). Other mums may feel excited to return to work, which may in turn cause some level of guilt about leaving their baby.
Those first few weeks back at work can be very difficult to say the least, but often, the anxiety at the thought of leaving your baby is far worse than the event itself.
Below are some tips that should help make the transition back to work as smooth as possible:
First, you should try to find a reliable nanny, au pair, grandparent/relative, child care centre or family day care that you trust and feel completely comfortable with. This will help you feel confident that your child is in the best possible care. If your parents, parents-in-law or a relative are willing to help, then make sure that the important ground rules are agreed upon upfront. Having a relative or grandparent care for your child can be a lifesaver, but bear in mind that looking after a baby or a toddler for 8-10 hours a day is exhausting. A combination of a relative and child care or a nanny may work best for you. Every family's circumstances are different, so you need to find what's right for your situation.
Find someone at work who you can confide in. Hopefully there are other mums in the office who may be able to offer support or a tissue if you need one. It's normal to feel a little sad when you're away from your baby, especially in the early days, so don't be too hard on yourself. On the other hand, you might feel fantastic that you have a baby and a career and that you get to go out and talk to adults again in a world that's familiar to you. Every mum is different. You may find it helpful to talk to your colleagues about their experiences. There's often someone just ahead of you in the parenting timeline who can offer timely advice because they've "been there and done that", but bear in mind that every person's family situation is different.
Take some photos of your baby for your desk or workspace.
If you're still breastfeeding and planning to express while you're at work then your employer needs to ensure that your workplace has suitable facilities for you to express. Make sure there's somewhere you can store a breast pump and a fridge to keep any breast milk. You can find out more about your rights when returning to work after parental leave here. Some working mums suggest getting into your work routine the week before you go back to work. Try waking up in time to prepare for work, start day care a few weeks early so that your baby can adjust and get into the routine of expressing milk at the times when you plan to do so at the office. All these little things can add up to a significantly easier transition on your first week back.
Try to get baby into some sort of a sleep routine before you go back to work. It might make the transition easier for both of you.
Get your clothes and your baby bag ready the night before. Make sure your baby sleeping bag is packed to make it easier for your baby to settle into sleep outside of his or her usual home environment. Also prepare any instructions for the nanny or relative caring for your child.
Try to meal prep as much as you can on the weekend. Get your grocery shop done and try preparing a few meals for the week ahead. Getting a slow cooker is a great way to save time and hassle. You can do all the prep in the morning and then let it bubble away during the day and come home to a delicious, healthy meal with little washing up.
Prepare your lunch (and your child's lunch, if required) the night before, so that mornings are easier.
Enjoy your lunch or coffee breaks. It's important to take some time for yourself because when you arrive home you will be in high demand. Get some fresh air at lunch time, pack your sneakers and go for a walk or read a book in a cafe. Time for yourself will help you be a better mum to your kids.
Don't forget to take time out with your partner as well. Being torn between work and home gives you little time for leisure, so get a babysitter and schedule in some time for a dinner out or a movie with your partner.
Try to stay focused on the task at hand. When you're at work, concentrate on work. When you're at home, concentrate on home. Also, it's hard to stay fully focused when you're not getting enough sleep, so make sure sleep is your top priority.
Recognise the positives that come with you being at work, such as your child getting used to being with other people and away from you. Children can become more independent and thrive from the experience.
Don't feel guilty for leaving work on time. Your work hours and terms should be ironed out with your employer prior to you returning to work so that everyone knows what to expect. It's amazing how being a mum can help you get your priorities in order and make you more efficient at work.
Enjoy the special moments with your baby, whether it's breakfast together or their bath time routine. These are great ways to bond and be present with your baby.
It can be hard trying to juggle both work and a baby, but if it's not working for you then try to find a solution that fits. One thing may work for a while, but circumstances can change. Try to be flexible and see what works best for you, and make decisions based on what suits you, your baby and your family.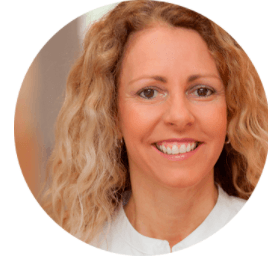 Nicole Cassey from Bubbaroo
Nicole is mum to Jacob and Emily. She was inspired to create Bubbaroo after her experiences with her first child, who she nicknamed Houdini. Nicole created Australia's first swaddling product called the Joey Pouch Swaddle Wrap.
Over the years, Bubbaroo has grown to become a trusted baby sleep brand, providing premium baby sleeping bags called Joey Swags. Nicole has a passion for sharing knowledge, particularly with mums like herself. Nicole's mission is to help babies sleep so that the whole family can sleep better too.
You may also be interested in