How to safely reopen your business 
Get back to business safely with these tips and guidance.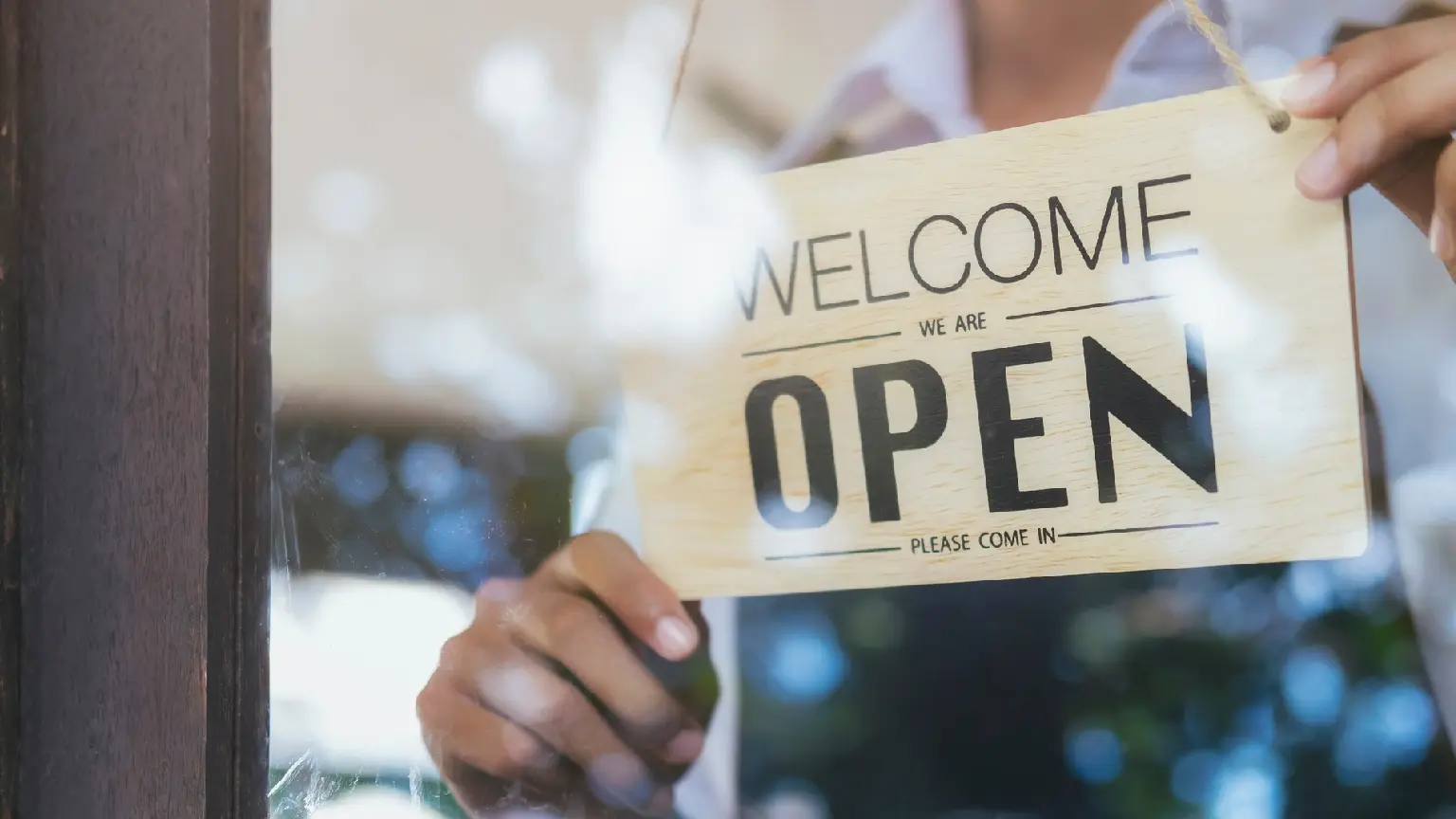 We're reader-supported and may be paid when you visit links to partner sites. We don't compare all products in the market, but we're working on it!
As the economy shows signs of opening up completely, business owners are left wondering when the right time is to get the cogs turning again. It's worth keeping in mind that states are opening up the economy at different rates, but here are some general guidelines to get your post-COVID business going.
When should I reopen my business?
Australia is hoping to open up most of its economy by mid-July according to the 3 Step Framework for COVID-safe Australia provided by the government. However, exactly when and how your industry is allowed to start opening up depends on your state's regional guidelines.
Specific advice from different Work Health and Safety Authorities can be found on the Safe Work Australia website, along with heaps of advice and documents for opening up safely in your state.
We've also sourced a few more resources that will be useful:
How to safely reopen your business
Reopening your business safely requires thorough planning and adherence to your state's guidelines and policies. Consider these steps to ensuring a safe workplace for your staff and customers.
1. Brainstorm a reopening plan.
Firstly, you'll need to get to grips with the reopening guidance for your state. It's generally understood across Australia, that businesses must have a workplace health and safety plan in place that demonstrates the actions they're taking to protect staff and customers. This may include conducting a risk assessment of your business.
With all of this in mind, you can begin to set out a safe reopening plan.
2. Re-connect with your customers
Keeping active on social media is a great way to connect with your customers during these uncertain times. You can keep your customers updated on any changes in the business, relay any safety procedures that you're taking and even get feedback on how to improve.
It may be necessary for some businesses to operate online for a while. Whether this is through virtual appointments or non-contact deliveries, make sure you have a COVID-safe system in place. When the time comes for person-to-person contact, discuss how this will work with anyone you're meeting, so you both know where you stand.
3. Make your business physical-distance safe
We've been told that physical-distancing will be with us for a while, so it's worth taking some time to enforce physical distancing within your workplace or shop. Using the risk assessment that you created earlier on, think about how you can minimise contact in the workplace.
For most shops, stores and workplaces, this will mean limiting the number of customers or employees in a space (allowing 4 square metres of space per person) and even marking out 1.5-meter areas to ensure people stay apart. Although it may be difficult for staff to keep physical distance, considering staggering shifts and moving work stations to reduce the risk.
4. Protect your staff and your customers
Keeping your staff and customers safe should be your top priority. Safe Work Australia has produced a comprehensive checklist of ways to keep workers safe, including a cleaning checklist, hygiene and facilities checklist and a series of posters you can download and display around the workplace.
It's important that you, as a business, provides employees with equipment and training to better protect everyone in the workplace. This could include taking steps such as providing:
Face coverings.
Hand-washing stations.
Hand sanitizer.
Disinfectant wipes.
Sneeze guards or clear barriers between customers and staff.
Contactless payment methods.
5. Check staff for symptoms
According to government advice members of staff that are unwell with symptoms, including fever or respiratory tract infection (such as a sore throat, cold, cough, aches or shortness of breath) should be told not to come into work and encouraged to seek a test for COVID-19.
Plans should be made in case any COVID-19 cases do emerge within the business.
6. Keep updated and be versatile.
Rules and regulation are changing all of the time, and it's important to keep informed on the latest guidance. Make sure your plan for reopening is versatile and can adapt to any changes made by authorities. If you're unsure, don't hesitate to contact your local government for help and advice in providing a safe working environment.
Bottom Line
Unfortunately, COVID-19 could be with us for some time and it's important to have a plan that continues to be updated as time goes on. Fortunately, there is plenty of government guidance available that's helping businesses to keep staff and customers safe in this post-COVID economy.
Frequently asked questions
More guides on Finder