How to play chess
A beginner's guide to playing chess detailing what you need to know.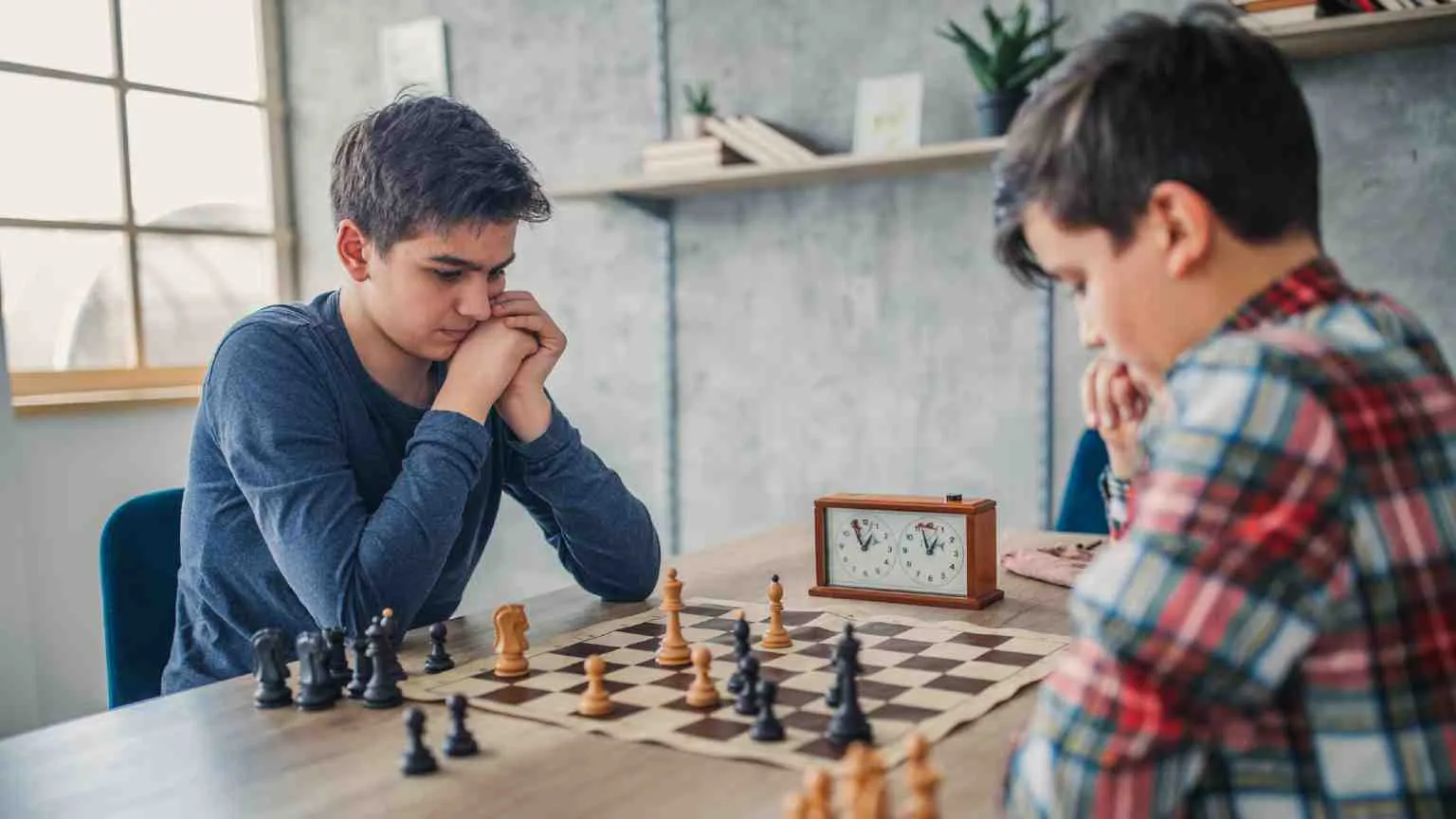 We're reader-supported and may be paid when you visit links to partner sites. We don't compare all products in the market, but we're working on it!
Chess is one of the oldest and most widely known board games around. Dating back the 6th century, it sees two participants go head-to-head by controlling an army of 16 pieces of opposite colour.
Each player takes their turn to move individual pieces until a winner is crowned.
Chess has become popular again thanks to The Queen's Gambit and from professional players streaming their matches online.
How to set up a chess board
A chess board consists of 64 squares - 32 light and 32 dark. To set it up, orientate the board so that the dark square is in the bottom left for both players.
Then, place the pieces in their positions along the ranks (rows) and files (columns).
Image: Getty
For white, the first rank (row) on the board contains the following pieces in this order from left to right:
Rook (castle) - The rook can move as freely as it can either along its rank or file.
Knight (horse) - Initially, the knight's movements can be confusing due to its unique movement pattern. This is in an "L" shape around the board. It's also the only piece that can jump over other pieces. To create the "L" shape, it can either move two squares horizontally then one vertically, or two squares vertically and one horizontally.
Bishop - The bishop can move diagonally in any direction, as long as it is not blocked by another piece. Each player gets a Bishop on both a dark and light square on the board.
Queen - The queen can move as far as it wants in any direction. This is why it's considered to be the most powerful piece in the game.
King - The king can move in any direction, but can only move one space at a time.
While this piece order is the same for the opposing colour, the queen's and king's positions are switched. This lets the queens and kings be in the same file.
The second rank for each player is filled with 8 pawns. The pawn is the most basic piece in the set. From its original position it can move up to two spaces forward in its file.
After leaving its initial position it may only move one space forward. But, it's able to capture pieces that are directly diagonal from its position.
The rules: Your guide to playing chess
The aim of the game is to trap the opposing player's king into checkmate. This is when the king can no longer move and is unable to avoid capture.
That, or until the opposing player resigns or forfeits the match.
Which player goes first?
The player controlling the light pieces always moves first in chess. They can take their turn by making any legal move they like. After which it becomes the other player's turn.
A legal move is one that allows a piece to move into an open space or into a space that allows them to capture the opposing player's pieces.
Each player keeps taking turns by moving their pieces one by one until the game is over.
How to win a game of chess
Chess is one of the most strategic games around and people have spent countless hours trying to master it.
Some easy concepts that every chess player should know if they wish to beat their opponents are:
Piece values
Each piece has a certain point value. While this means nothing when it comes to winning a match, it's important to know which pieces are worth more than others.
If you need to sacrifice your own piece to capture one of your opponents' pieces, you need to make sure that you are coming out ahead in the trade.
The piece values for each type are:
Pawn - 1 point
Knight - 3 points
Bishop - 3 points
Rook - 5 points
Queen - 9 points
Developing your pieces and board control
At the start of any match, your focus should be taking control of the centre of the board.
This is because your chess pieces become more dangerous when they're able to exercise all of their movement capabilities.
To do this, you need to "develop the pieces" by your pawns, bishops and knights to the centre of the field.
Taking control of the centre of the board is integral to any good chess strategy. The challenge is to do this while also stopping your opponent from developing their pieces.
Take note of how your opponent is playing
It is easy to tunnel-vision on your own strategy and not realise what your opponent is doing until it's too late.
While you should have a plan, it's good to try and make sense of your opponent's moves to see what they are up to.
In this case, you may even be able to set up a trap for them when they go to implement their strategy.
For example, any time your opponent makes a move, you should analyse the board to see which of your pieces are under attack. Or, if your opponent is starting to set up an attack.
From there you can decide to defend your piece or launch an attack of your own.
How to operate a chess clock
While a chess clock is not required in casual games, it becomes important during tournaments or when playing online. So understanding how they work is integral to the game.
Many chess clocks require a time to be set before starting. This is usually 10 minutes per player.
After the first turn is taken, the player that moved their piece hits the button on their side of the clock to stop their time. This starts the timer for their opponent.
This cycle repeats until the game is over - whether from a checkmate or from time running out.
If any one player runs out of time they automatically lose the match.
Chess.com puts timers on all online matches. This is customisable so you can change the amount of time each player gets when competing.
There are also mobile apps that offer the same functionality as a physical chess clock.
Where to buy a chess board
You're spoilt for choice when it comes to places where you can pick up a chess board. Popular online retailers including Amazon, eBay and Etsy stock a wide range of chess boards. You can even find themed Harry Potter, Lord of The Rings and LEGO chess sets.
Where can I find online chess lessons?
Where to play chess online
Chess is more accessible than ever before thanks to websites that let you verse your friends online as well as others from around the world.
Many of them provide features such as a rating score (ELO) for ranked play as well as deep analysis on your moves to see your mistakes.
Here are a couple of sites for you to flex your newfound chess muscles at:
Chess.com - Used by pro players around the world, Chess.com is one on the top websites to play chess online. It has daily puzzles, different game types with different rankings for each and four player chess. Users can change the way their board and pieces look for a little extra flavor.
Chess24 - While not as aesthetically pleasing as Chess.com, Chess24 is popular around the world thanks to its tournament modes. It also lets players verse an artificial intelligence version of professional players.
Ready to play? See the latest deal for chess boards
More guides on Finder