How to keep your kids safe online
Protecting your child from unwanted interactions and inappropriate content on the Internet is a lot easier with these top tips.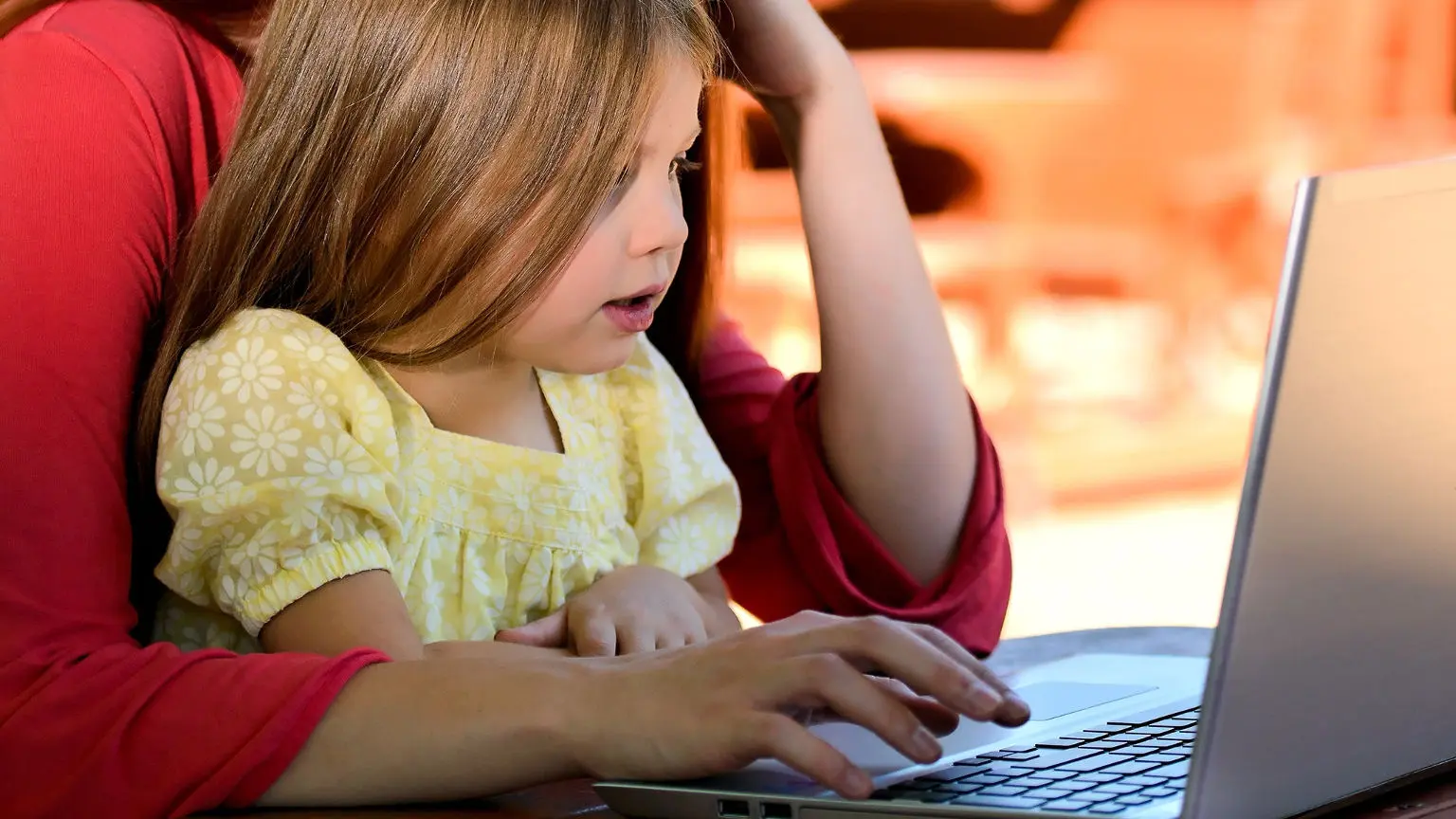 We're reader-supported and may be paid when you visit links to partner sites. We don't compare all products in the market, but we're working on it!
Tempting though it might be, it's no longer practical to stop your kids from getting online. Internet access is a staple of growing up, whether it be for studying at school, streaming TV at home or engaging with social media on a mobile device.
For all its benefits, the Internet can be a dangerous place. Especially so for developing minds that don't fully understand the real-world implications of their online behaviour.
This is where you, as a parent, come in. There are plenty of tools and tips you can use to keep your child safe online. You'll find the most important of these in the guide below.
Activate parental controls on apps, services and devices
From smartphones to streaming services, most technology these days supports a variety of parental controls for managing what content and features your child has access to. These range from blocking inappropriate websites to preventing your child from making unwanted or unwitting purchases without your approval.
Netflix, for instance, lets you lock access to TV shows and movies above a specific maturity rating, requiring you to enter a PIN any time you want to watch them. You can apply the same lock to individual shows and films as well if you deem them inappropriate for your child.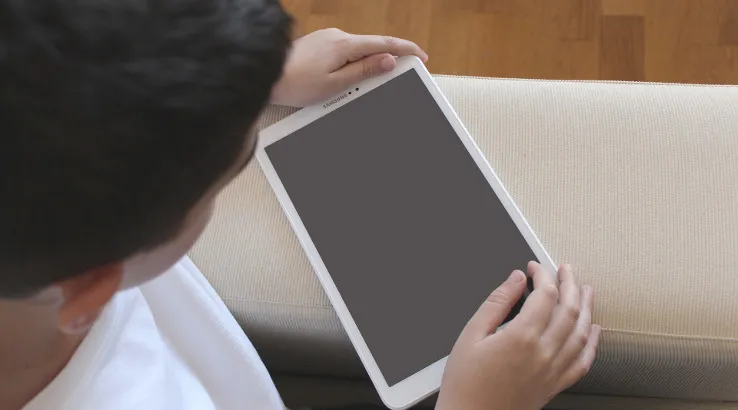 The Google Play store on Android smartphones offers similar functionality around purchasing and downloading apps. You can define a maximum suitable content rating for your child and this will stop them from downloading any games, apps, music or movies that exceed that rating.
It's also worth activating SafeSearch on the search engines (like Google) that your child uses. Ideally, this prevents them from encountering any violent, sexual or otherwise inappropriate content, though exceptions do occasionally make it through undetected.
How much control you have over your child's activities depends on the specific app, service or device. Most will allow you to filter out mature content, block purchases and disable extraneous features. All should feature a password of some kind to prevent your child from going in and changing the settings themselves.
These controls typically reside in the privacy or security sections of the platform in question, but activating them isn't always straightforward. Below you'll find links to step-by-step guides for some of the most popular apps, services and devices currently available:
Apps/services
Devices
Make use of kid-friendly apps
As tech companies have wised up to the importance of parental controls, some have released "kids" versions of their apps designed to provide a safe and secure environment from the get-go. These apps strip out potentially dangerous features and often limit who your child can interact with and what content they have access to.
One of the most popular examples is YouTube Kids. Along with a wide array of parental controls for blocking and approving certain types of content, YouTube Kids only lets your child access videos that YouTube has identified as kid-friendly. It's not a perfect system, as it relies on automatic filters that don't always flag inappropriate videos as such, but it's far safer than giving your child access to the entire YouTube library.
Facebook has thrown its hat into the ring as well with Facebook Messenger Kids. This is a pared-down version of the regular Facebook Messenger app that only lets your child chat with people you've pre-approved. They can't delete or hide their chat logs, either, so you're always able to go in and see what they've been talking about should you have any concerns.
Use child accounts wherever possible
Creating a standard account for your child on a service like Google or Xbox then going in and setting a bunch of restrictions can be a cumbersome process. Fortunately, an increasing number of services support the creation of child accounts that you can monitor and control from your own account, saving you the hassle of logging in to your child's account to adjust their access.
Child accounts are tied to your regular account and share access to paid services like Apple Music on iOS or Xbox Live Gold on Xbox One. This means you don't need to purchase a separate subscription for your child to use them.
The biggest advantage of using child accounts, though, is the ability to manage what they can and can't access directly from within your own account. Take Google, for instance. By creating a Google child account and linking it to your regular Google account, you can use the Family Link app to block select websites on Google Chrome, adjust the level of mature content visible in YouTube and the Google Play store and prevent public sharing of images and videos in Google Photos.
Along with Google, both Apple and Microsoft let you create child accounts for use with their respective devices and operating systems. Current video game consoles also support child accounts, as do an increasing number of subscription-based entertainment services.
Manage privacy settings on social media accounts
No matter what type of account your child is using, you'll want to make sure you've gone in and set its privacy settings appropriately. By default, services like Facebook and Instagram share all of a user's posts and personal information with the entire online world.
Since you probably don't want complete strangers browsing your child's photos and commenting on their profile, you'll need to change the visibility of the account to private or "friends-only" – the exact terminology differs from service to service. This may be an account-wide option or you may have to adjust it for individual features like posts, photos and messages.
By adjusting these privacy settings, you can make it so only people your child approves can see their posts and interact with them. You can also prevent their personal information from showing up in searches and disable location tracking so they're not broadcasting their location whenever they make a post or comment.
Most social media platforms give you fine control over privacy settings nowadays, but they're not a complete solution. Talking to your child about how the concept of privacy differs on the Internet compared to the offline world is key, as you'll find out in the next section.
Maintain an active conversation around your child's Internet habits
For all the ways technology can help you keep your child safe online, it isn't enough on its own. Sitting down and talking with your child about their online activities is key, as it not only keeps you informed about what they're doing but allows you to engage with their interests on a level you might otherwise have missed.
You can also use these discussions as a launching pad for teaching your child about the realities of online interactions. For example, they may not fully grasp the fact their Facebook posts and tweets can be seen by anyone and everyone, even if it's someone they don't know or aren't friends with.
Provided your child is old enough, it can be worth explaining how sharing personal information on the Internet can have unforeseen consequences down the line. Ask them whether they'd be happy sharing such information with a complete stranger on the street. That's effectively what they're doing when making public posts on social media, albeit on an exponentially larger scale.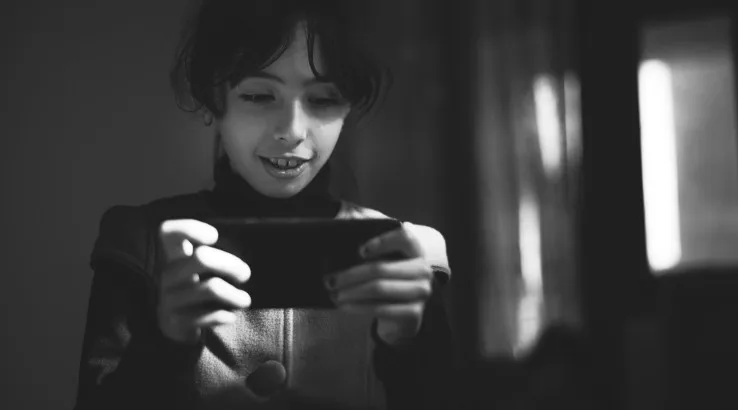 It's also critical your child knows they can always come to you if they have questions or concerns about their online activity. This includes when they're unhappy with the restrictions you've put in place. Discussing limitations on a case-by-case basis can help your child develop smart self-control as well as keep you informed of what they're doing online.
Equally important is ensuring your child knows they can talk to you if they accidentally stumble across something inappropriate. If they fear repercussions, they may opt to hide such activity even if they didn't purposely seek it out. This only encourages more secrecy down the line.
Another topic worth discussing is the power of anonymity on the Internet. Not only do some people misrepresent who they really are, others leave nasty comments they'd never utter in a face-to-face situation. Knowing this can help your child avoid engaging with the wrong kind of people, especially those involved in harassment and online bullying.
More important than what you discuss, though, is how you discuss it. The golden rule here is to avoid using these conversations as a means of scrutinising your child's every online interaction. You want to create a safe, non-threatening environment where your child feels comfortable sharing their Internet activities with you. Otherwise, you may end up encouraging them to hide those activities from you completely.
Control their Internet access with a software package
If you'd rather not manage parental controls and adjust privacy settings on individual devices and services, there are a number of software suites available that promise to take care of it all for you.
Some of these suites require you to install an app on your child's devices that runs in the background, filtering and blocking unauthorised content in other apps and services. This is how the popular Family Zone service works.
Other solutions go right to the source, operating through your Wi-Fi router or your Internet provider to filter Internet traffic before it reaches your family's devices. Telstra, for instance, provides a service called Broadband Protect which lets you restrict access to certain sites and content for any device using your Telstra broadband connection.
This approach does come with a few caveats. For one, solutions like Family Zone aren't free. They typically operate as subscription services and some can be quite expensive. Considering you can achieve a similar result at no cost using the parental and privacy controls built into your child's apps and devices, what you're really paying for is the convenience of having all those controls in one place.
Higher-level solutions like Telstra's Broadband Protect come with their own quirks. Since they target all the Internet traffic going into and out of your home, any restrictions you put in place for your kids will apply to you, too, as well as any older children you may have. For inappropriate content, that might not be much of an issue. If you don't want your kids accessing Facebook or Instagram, though, you'll need to be prepared to give those services up as well, or only access them over your phone's 4G connection.
What's next?
If you're looking for some software to help you protect your kids, take a look at our personal antivirus software comparison. Alternatively, consider our comparison of mobile plans for kids.
---
More guides on Finder
Lower your household bills