How to grow your business
A guide to effective small business growth.
We're reader-supported and may be paid when you visit links to partner sites. We don't compare all products in the market, but we're working on it!
Is it time to grow your business? Larger profits are attractive, but a bigger business doesn't necessarily mean you'll be earning more. It carries extra costs as well, and far too many businesses stumble and fall when they try to expand.
Even if it doesn't seem like it, your business may be expanding already. Every year of profit growth and every new customer means your business is growing. Opening at a new location, hiring more staff or ramping up production isn't necessarily the right thing to do if you don't have a clear reason to do it, and a plan for what happens next.
Growth for its own sake
Effectively managing your business means solving any problems that arise. When the problem is that you're running out of office space, or your staff are being run ragged, then expansion might be the solution.
Too-low profits can also be a problem, and business growth is one possible way of fixing it.
Don't expand for its own sake; instead take the time to consider what your business will look like before and after. To this end, the first question to ask yourself is whether it's time to expand.
How to know when it's time to expand
At the end of the day, the problem might be boiled down to your business not maximising its profit potential, and expansion may be a solution. An increase in profitability, too, is a type of growth. In all cases it's important to consider whether it's time to make a concerted effort to expand.
Make sure your business has the right legal resources as it grows
Is it time to grow my business?
Every business is different, and these are just a handful of examples. If there are no specific problems which can be solved by growth it might be better to hold off. If you know what your business needs, and that growth can help, the next question to ask yourself is how to best make it happen.
Can I afford to grow my business?
No one can ignore this factor, and it's prudent to expect considerable costs and reduced profits while your business adjusts. Consider costs like:
Additional training and hiring expenses, and other human resource costs
Extra maintenance costs
Increased overhead and logistics costs
The potential loss of customers
Loss of revenue as you transition
Increased marketing expenses
Examine your business' cash flow carefully, and be ready for these potential problems. Your expansion plan should include a clear timeframe, and a budget forecast in line with predicted industry movements over the next few years.
Can growth improve your quality? If you go from one client to two clients, you're suddenly only able to dedicate half as much time to each and might end up satisfying neither. The problem is a lack of quality and growth, in the form of additional hiring, might be the solution.
Could growth increase your market penetration? Selling more of your products or services within a given market means you're likely experiencing effective growth. If your products are highly regarded and well received within your market, that may reasonably indicate that you're able to increase market penetration.
How will growing impact your efficiency? A larger business may be able to get efficiency benefits in the form of economy of scale, for example being able to manufacture at a lower price per unit while retaining the same quality, or being able to lower prices in order to become more competitive.
Is your industry changing? Sustainable business growth is all about planning for the future as meticulously as you can. If your immediate, equivalent competitors are expanding in a way that threatens your current operations then you should ask yourself what will happen down the line. Similarly, a boom on the horizon means it might be worth positioning yourself to take advantage of it.
Do you need more capacity? A bigger business with more capacity might start accessing contracts that were previously out of reach. If a manufacturer keeps finding themselves ineligible for valuable contracts, on account of too-low output, then growth in this area might be the solution. You might also consider collaboration, specifically, as a way to increase your capacity.
Collaborating for effective growth
Australian businesses that collaborate for innovation are 242% more likely to report increases in productivity. Businesses that collaborate are 70% more likely to develop products that are new to the world. According to the Australian Bureau of Statistics, more than a quarter of Australian businesses engage in at least one of the following types of collaborative arrangement:
Joint research and development
Joint buying
Joint production of goods or services
Joint marketing or distribution, or integrated supply chains
The NSW government has identified four necessary criteria for successful collaboration between businesses:
The ability to recognise and apply external knowledge
Having a shared purpose
Mutual trust
Strong leadership
If you are able to identify an opportunity, such as efficiency benefits from combining supply chains, and are able to engage another business with similar needs in line with the four criteria above, then you might have an opportunity for collaborative business growth. Learn more about identifying small business collaborative growth opportunities, and read the full NSW government innovation report.
Collaborative financing
Advances in technology are closing the gap between businesses, their customers and potential investors. One of the ways this has manifested is in the form of peer-to-peer (P2P) business financing, where investors and business owners engage directly for mutual benefit. Investors get the first crack at valuable opportunities, while business owners are able to access financing at lower rates than they would be able to get elsewhere.
If you've identified a growth opportunity and need financing for it, you may want to look at peer-to-peer lenders before going elsewhere, to access low interest loans for business growth.
All of these lenders let you engage directly with potential investors, and borrow based on the strength of your business plans. Interest rates are tailored to match the risk, so you can get more preferable rates if you have higher growth potential.
These are not your only options. If you have a plan, there are many other small and medium business financing options.
Business growth grants
The Australian Government is taking steps to support businesses in the form of grants and the establishment of non-profit organisations to help drive innovation and expansion within certain industries.
Helpful resources
Business growth grants
The entrepreneur's program can help facilitate the growth of startups. Within this program, eligible businesses may also access specialised growth services, and business growth grants.
Industry-specific initiatives
The Industry Growth Centres Initiative is set to help certain industries navigate upcoming changes, and grow in the near future.
Learn about how the program can help business growth in:
You may also be interested in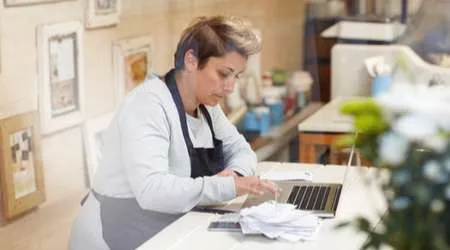 The Federal Budget includes a number of new schemes that could help your business including tax offsets, asset write-offs and wage subsidies for new hires. 
Read more…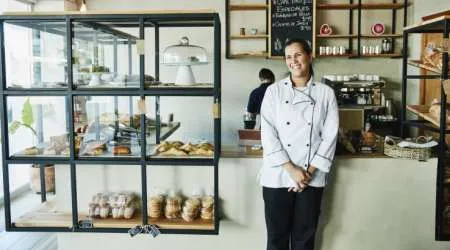 Payments provider Square has announced partnerships with several community banks to target thousands of small businesses outside of our major cities. 
Read more…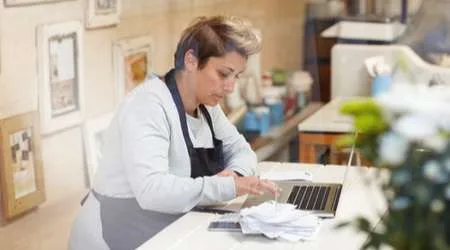 Small businesses will be able to access their banking data within their Xero accounting platform almost instantly.
Read more…
More guides on Finder