How to find solar customers
Five online methods for solar panel installers to get more customers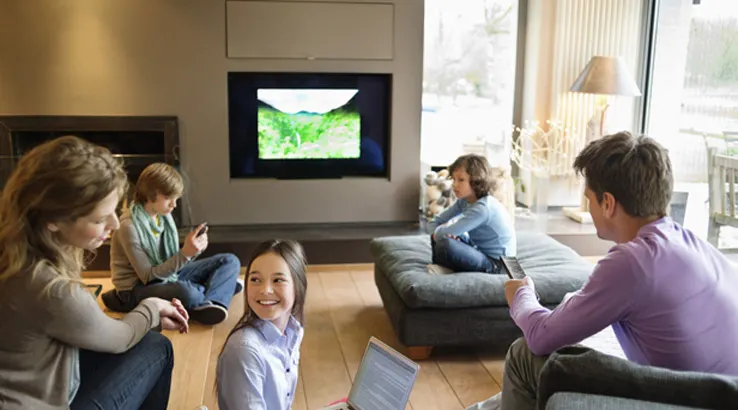 We're reader-supported and may be paid when you visit links to partner sites. We don't compare all products in the market, but we're working on it!
Australia receives an average of 58 million PJ of solar radiation per year. That's 10,000 times larger than its total energy consumption. Despite that, solar energy only accounts for around 0.1% of Australia's total use of energy consumption.
Now has never been a better time to reach out to potential solar customers. To help you expand alongside Australia's growing solar energy market, here are five tried-and-tested tips for finding solar customers in Australia.
1. Set up a Google My Business profile and ask your existing customers to give you a review
Reviews are really important when it comes to gaining new customers. When you set up a Google My Business profile, it allows customers to leave reviews. They'll appear next to your listing in Maps and Search, helping your business stand out from the crowd on Google.
Encourage your customers to spread the good word about your business. Let them know reviews can easily be written on their phone so it's quick and easy. Another nice touch is to reply to your customers' reviews. It lets them know you value their input, which potential customers will notice.
2. Answer your customers' questions and concerns about your business
The general public is still pretty in the dark when it comes to solar energy, which means they'll likely have a lot of questions about it. That's where you come in. Providing clear, concise answers is exactly what customers want.
You need to make a good first impression when it comes to your website; otherwise, the customer will look elsewhere. Make sure your site is polished, easy to read and showcases your quality as a company.
3. Educate your customers on how solar works
Put your knowledge and expertise to good use and educate consumers about solar power. If you post informative and easy to understand articles or videos about how solar works and why it's worth it, you will help establish a reputation as a reliable resource.
Break down the process for them, be transparent and let the consumer know as much as possible about solar energy.
That way, you will make it easier for them to make a decision about going solar. Plus, they'll be more likely to opt for the company that's helped make their decision.
You can anticipate your customers' questions with SEO tools like ahrefs and alsoasked.com. They can help you understand what questions customers are unsure about and drive traffic to your website.
4. Become a CEC accredited installer
Customers want a good deal and that's where rebates can help them out.
However, Solar Rebate Schemes require customers to use an installer that's CEC accredited.
By doing the accreditations to become one of these approved installers, you'll gain access to the bargain seekers (and that's most customers if we were to take a guess).
5. Join a solar retailer network
If you want to establish yourself as a company with a good reputation, then it's definitely worth joining a solar retail network.
The Clean Energy Council lists retailers (much like it does installers) based on set standards regarding ethical and compliant sales and marketing behaviours. Customers trust these retailers to have a higher quality of solar installation.
Get in touch with these retailers to see if you can join their network and access customers who are curious about changing to solar energy. With so much untapped potential waiting to be taken advantage of in Australia, now has never been a better time to utilise your skills and knowledge. From Solar Rebate Schemes to website optimisation, there are plenty of ways to expand and find new customers.
Picture: Getty
More guides on Finder
Lower your household bills