How to fill in the CBA discharge authority form
Need to fill out a Commonwealth Bank discharge authority form for your mortgage? Here's what you need to know.
We're committed to our readers and editorial independence. We don't compare all products in the market and may receive compensation when we refer you to our partners, but this does not influence our opinions or reviews. Learn more about Finder .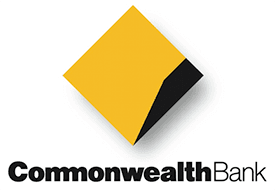 If you decide to refinance your home loan or sell your property, you'll need to notify your lender that your mortgage is going to be discharged. You'll also need to specify that the amount you have borrowed will be repaid. You can do this by completing and submitting a discharge authority form.
1. Download form
Download the relevant Commonwealth Bank discharge authority form, which can be found on the Commonwealth Bank website.
Fill out the CBA discharge authority form

2. Provide current details
Provide your current details, including your loan account number, the name of the borrower to be contacted and their phone number and email address. Specify whether you have a fixed rate or a one-year guaranteed rate, as you may need to pay an early repayment adjustment fee.
3. Provide property details
Provide the address of the property to be released and the title reference number. You'll need to specify why the loan is being discharged, such as if:
The property is being sold. Select whether full or partial discharge of the loan will occur, and provide the sale price, anticipated settlement date and settlement location.
The loan is being refinanced to another lender
The security is to be released with no settlement required. Specify where documents should be sent for collection
4. Provide instructions on mortgage discharge
Fill out the name and contact details of the solicitor or financial institution to whom all deeds and documents related to this property should be forwarded.
5. Provide instructions for the distribution of funds
Provide details if the amount to be collected is being distributed to more than one account. You'll need to provide the loan account number of each relevant loan. If a loan is not being paid in full, specify the amount to be credited.
6. Provide instructions for lines of credit
Provide the lender with instructions regarding the line of credit facility. Note that you will only need to complete this section of the CBA discharge authority form if the loan being discharged is a Viridian Line of Credit or Line of Credit and is in the name of one or more individuals. Tick the appropriate box to specify whether the account is to be closed or kept open and converted to a Streamline Account. If you choose the second option, you'll also need to tick the box to confirm that you've received and accepted the account terms and conditions.
7. Acknowledge and authorise
Finally, each borrower will need to provide their full name and then sign and date the form. Make sure that all the information you have supplied in the form is correct before signing, and also read the fine print so you know exactly what you are authorising and acknowledging.
Once all borrowers and mortgage guarantors have signed the discharge authority form, you can fax your completed form to the Commonwealth Bank for approval.
More guides on Finder