Earning more points at major supermarkets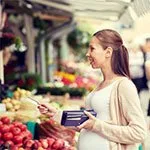 To give you an idea of the potential benefits of this point offer, let's say you have the American Express Platinum Edge and spend $200 per week at the following supermarkets:
Woolworths: $150
Foodworks: $50
This card earns 3 points per $1 at major supermarkets, so you would earn 450 points for your spending at Woolworths. As Foodworks is not included in the list of eligible supermarkets outlined by American Express, you would only be able to earn 1 point per $1 for spending there, bringing your weekly total point earnings to 500.
Based on these details, you could earn an additional 100 points per week if you decided to switch to shopping only at Woolworths. Over a year, that would add up to an extra 1,200 points. However, you may want to consider other factors – such as the price of specific products – before choosing to only shop at "major supermarkets".