Tighter investment restrictions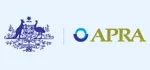 Following APRA's decision earlier this year to slow the pace of investor credit, many lenders, including the big four banks, have tightened their lending criteria. This has resulted in stricter borrowing capacity assessments, lower loan-to-value (LVR) ratios and fewer discounts for investors. For instance, many lenders have reduced the amount of rental income they factor in when calculating your serviceability from 80% to 60%.
Find out how the Big 4 have cracked down on investor lending.