How to buy an investment property as a low-income earner
Many Australian lenders will accept applications from low income investors if you go about it the right way.
We're committed to our readers and editorial independence. We don't compare all products in the market and may receive compensation when we refer you to our partners, but this does not influence our opinions or reviews. Learn more about Finder .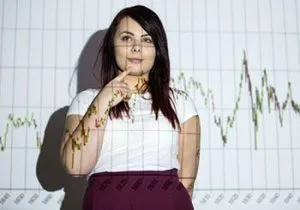 As a low-income earner, you probably assume that your home loan application will automatically be declined. Although you may not be a 'blue chip' applicant by the lender's standards, the outcome of your application doesn't necessarily have to be "no".
Whether you're working on a part-time or casual basis, starting out in your career, unemployed or receiving Centrelink benefits we offer advice on how to improve your chances of getting approved so you can realise your investment goals.
So how do you access finance for an investment property as a low-income borrower, and what criteria do lenders look for when processing your application?
How much do I need to earn to qualify for a mortgage?
There's no given amount that you need to earn in order to qualify for a mortgage. Each lender draws upon its own undisclosed lending criteria and serviceability model when assessing your application.
You can use our borrowing power calculator to estimate how much you can afford to borrow before you begin comparing home loans.
Your income is an important factor because it determines your capacity to repay the mortgage, but the lender will also review any other loans, expenses and debts in your credit report as well as your saving patterns.
Learn more about low income home loans
Which income sources qualify for a home loan?
Many lenders consider and accept different types of income sources when evaluating home loan applications. Rental income from an investment property, regular government benefits, allowances, concessions, dividends and other sources may be accepted as a viable source of income by the lender.
Find out whether or not your income source is accepted by lenders.
The lender will estimate the amount of the income source or benefit you receive and how much of this you use to repay the loan and other expenses when deciding whether or not your income is sufficient to repay the mortgage.
Back to top
The 'must-have' criteria for low-income earners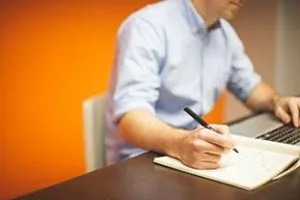 For low-income earners, lenders are generally concerned with the type of property you'd like to purchase, your ability to service the loan without incurring undue financial hardship, and your evidence of "genuine savings" to complete the required deposit (normally 10-20%).
Property type
If you have a lower-than-average pay cheque, you're a risk to the lender, as you may be more likely to default on the loan compared to a borrower with higher earnings and serviceability potential.
As a result, lenders will assess the type of investment property you're looking to purchase with the loan to ensure that it represents a viable investment. That is, the lender will determine whether or not the property is situated in an area with predicted capital growth, good buyer sentiment and demand, as well as high rental yield.
The lender is concerned with the property type and suburb because the property needs to be marketable if it's repossessed and sold on your behalf.
If you're investing in property to generate wealth, you should establish an investment strategy by consulting a range of professionals including an accountant, financial planner, a local mortgage broker and agents to ensure that you select the property wisely.
Become a savvy investor and check out our tips for selecting a good investment area.
Serviceability
When determining your ability to service the investment mortgage, a lender will review your income and assets, living and other expenses, as well as any existing liabilities such as personal loans or credit cards.
Income is a crucial factor that the lender will consider when reviewing your application. Generally, your income source should not only cover your mortgage repayments but also other expenses associated with being a property owner such as maintenance, taxes, insurances, utilities and legal charges.
The good news is that the estimated rental income that would be generated from the investment is also taken into account when the lender estimates your borrowing capacity. If the property has a relatively high yield, such as 3-5%, then this boosts your ability to service the loan.
Tighter investment restrictions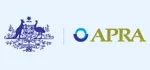 Following APRA's decision earlier this year to slow the pace of investor credit, many lenders, including the big four banks, have tightened their lending criteria. This has resulted in stricter borrowing capacity assessments, lower loan-to-value (LVR) ratios and fewer discounts for investors. For instance, many lenders have reduced the amount of rental income they factor in when calculating your serviceability from 80% to 60%.
Find out how the Big 4 have cracked down on investor lending.
Deposit
You should save at least 5-10% of the property value for your deposit in order to increase your desirability to the lender.
If you apply for a loan with 80% LVR, you'll need to come up with the outstanding 20% in the form of a deposit, plus enough funds to cover stamp duty, legal fees and government charges.
If a 20% deposit isn't achievable, you may want to consider a guarantor loan or a "gift" from a family member to help you complete the deposit.
Learn more about guarantor loans and how they can help you enter the property market.
Keep in mind that an LVR above 80% will mean that you'll have to pay LMI, which can be paid upfront or capitalised into your repayments over the life of the loan. An LVR that exceeds 80% will be harder to finance, as the lender's guidelines will be influenced by the mortgage insurer, which means the lending criteria will be stricter.
Back to top
Tips for low-income investors
If you want to increase your chances of being approved by the lender, you should get your finances in order by improving your credit rating and showing evidence of financial discipline. Here are some things to keep in mind when applying for an investor home loan:
Larger deposit: You'll have a better chance of being approved if you borrow less and put down a larger deposit. This demonstrates to the lender that you have financial discipline and "genuine savings"' for your home loan.
Reduce current liabilities: The less debt you have against your name, the more inclined the lender will be to approve your application. If you have any outstanding debt, contact the lender or provider that you owe funds to and set up a payment plan. For instance, if you're in the habit of paying your phone bills late, you may want to set up a direct debit from your transaction account.
Compare competitive home loans: The home loan market is competitive and there is a range of lenders that offer investment loans with minimal ongoing fees, attractive features and low interest rates. When you compare home loans, keep an eye out for features such as an offset facility and the ability to make additional repayments without penalty, as these could help you reduce the interest payable over the life of your loan.
Use your existing equity: If you own any other property, the equity that you have may enable you to borrow more for your investment loan. By using any equity you have, you can borrow more than 80% of the value of the investment property without paying LMI because the new loan will be secured through your existing equity. For example, if your home is worth $500,000 and you owe $250,000 on your current mortgage, you have $250,000 in equity, and you may be able to leverage this equity to purchase your investment property and diversify your portfolio.
Capitalise upfront expenses: Most lenders allow you to capitalise many of the upfront costs into your loan amount, including LMI, stamp duty and government fees. This will reduce your initial purchasing costs, which may help you enter the investment market sooner.
Improve your chances of being approved
Follow these tips to be approved as a low-income earner:
Try to have a steady employment history.
Deposit cash into your savings or transaction account regularly.
Reduce any existing liabilities or debts (personal loans or credit cards).
Pay your bills in full and on time.
Back to top
What else should I consider?
As a low-income earner, you may want to consider the following types of finance to see whether they suit your personal situation:
Guarantor loan: If you can't save up the required deposit or you'd like to avoid paying LMI, a guarantor loan can help you borrow the funds you need for your investment property. A guarantor assumes the responsibility of paying off the loan in the event that you're unable to meet the repayments, and this lowers your risk as a borrower.
Joint application: Apply for a home loan with a co-borrower so you can combine two different income sources and thereby increase your serviceability. Joint applications generally take into account the financial history of both borrowers, so ensure that you both have a positive credit file.
Compare investment home loans
Alex's Wagga Wagga Investment Property
Having researched the market, Alex has decided he would like to purchase an investment property in Wagga Wagga, NSW. With high rental yields and strong profit potential, Alex believes that this area, and the property itself, will help him build his wealth.
Although Alex is single with no children or dependents, he's concerned that his annual income of $45,000 won't be sufficient to cover all the upfront and ongoing costs associated with a mortgage.
Having just returned from a six-month trip to South America, Alex doesn't have the best savings record, and he's worried that he won't be able to commit to such a large financial commitment.
After comparing a range of investment loans and consulting with a mortgage broker, Alex finds a home loan with minimal ongoing fees and a competitive interest rate. He decides to set up a savings plan with his financial adviser so he can budget for a 20% deposit and avoid paying lender's mortgage insurance (LMI).
The lender has told Alex that he can capitalise some of his purchase costs into the loan, including stamp duty and valuation fees. For Alex, this is a big relief.
Now, Alex is determined to stick to his budget so he can enter the property market as soon as possible.
Back to top
Back to top
There are no conditions that prevent low-income earners from entering the Australian property market. Rather, it's a matter of exercising routine discipline and finding a lender that's likely to review your application given your low-income earning capacity.
Although not every low-income earner will qualify for a home loan for an investment property, you could be one step closer to becoming an investor if you're smart about your finances.
More guides on Finder