How to buy American Express Membership Rewards
Short of points and need to redeem a reward urgently? Discover how you can buy Membership Rewards to boost your points balance.
We're reader-supported and may be paid when you visit links to partner sites. We don't compare all products in the market, but we're working on it!
If you're eager to redeem a gift card or transfer your points into frequent flyer miles ASAP, there's a way to make up that shortfall of points right now. If you belong to the American Express Membership Rewards program, you can make up the difference by buying your points if you're a little short. As always, there are some terms and conditions involved, so read through this guide to learn how you can get the most out of your Membership Rewards.
How do I buy Membership Reward points?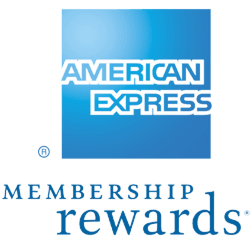 To purchase your Membership Rewards points, you can call Membership Rewards on 1300 363 276. Make sure to have your Membership Rewards membership number ready to enter before you make the call.
The points are sold at $25 per 1,000 Membership Rewards points, which equates to roughly 2.5c per point. Points also need to be bought in amounts of 1,000, which is important to remember when requesting how many points you'd like to purchase. Once you've bought the points, you'll need to redeem them or transfer them to a partnered program at the time of purchase. So, make sure you know what you want to do with the points before you buy them, because you won't have the option to save them in your account for a rainy day.
Terms and conditions to consider when buying Membership Reward points
Purchased points can only be used towards merchandise and gift card redemptions, or frequent flyer partner program transfers. This means you can only buy points when you're organising a transfer of your existing points to your frequent flyer membership program.
Points cannot be purchased for use in the 'Points for Credit' or 'Points for Travel' reward segments. When you're redeeming flights internally as part of the American Express Membership Rewards program, you can top up missing points for an internal flight redemption at the rate of $100 for 10,000 points, which is far cheaper than buying them at 2.5c per point.
You don't earn points for the purchase of points.

When should I buy Membership Reward points?
If you're tossing up whether or not you should buy some Membership Rewards, here are some scenarios where the option could come in handy:
You need to redeem a partner airline flight urgently and don't have time to accumulate the rest of the required points.
There's a partner airline offer that you want to catch before it ends, such as a special flight redemption discount or Velocity's credit card points transfer bonus promotion.
You're just slightly short of the required points for a gift card which you need pronto.
In any case, depending on your card and reward, a simple calculation will easily help you decide whether the extra points are worth buying. If you're desperate to redeem a specific reward and need a little extra boost to cover the cost, it could prove useful. However, if your points shortfall is large, you could potentially pay a lot out-of-pocket compared to the market value of the reward.
Purchasing Membership Rewards for a flight to Singapore
Say, you wish to redeem a flight to Singapore urgently and need 50,000 points for an Economy return ticket. You're 16,000 points short, which will cost $400. Since that's half the price of buying a full-fare ticket with flexible cancellation terms and you could earn more miles if you just buy the ticket outright (albeit 50%), it might not be worthwhile for you to buy the points to redeem the flight. On the flipside, it would be a no-brainer if you're only 2,000 points short and can cover the difference with $50 cash.
So there you have it, an easy way to boost your Membership Rewards balance to get the most out of your points. Make sure you weigh up the terms and conditions and value of the points though before you start splurging on Membership Rewards.
Back to top
Compare American Express Membership Rewards credit cards
Pictures: Shutterstock
More guides on Finder