Is a holiday house a good investment?
A holiday home can be a smart investment to leverage tax benefits, but you still need to consider whether the expense will outweigh the return.
We're reader-supported and may be paid when you visit links to partner sites. We don't compare all products in the market, but we're working on it!
A holiday home is a unique investment because it provides two core advantages: tax and depreciation benefits as well as leisure. However, you need to carefully consider the financial commitment required to maintain a holiday home before making your decision.
When you're in holiday mode, it's easy to get lured by marketing ploys for stamp duty concessions or purchase price discounts that are designed to capitalise on your festive spirit. So before you make a decision, you need to think rationally about whether or not the purchase of a holiday home represents a viable long-term investment.
Jenna's Gold Coast Dream
With her eldest son living on the Gold Coast, Jenna thought it would be a prime location to buy a second property.
Initially, the property wouldn't be used as a profit making vehicle, but rather it would be a holiday place for family and friends, and if expenses could be offset by letting the property when it was unoccupied- then that was a bonus.
After sighting a 2 bedroom apartment in Tweed Heads, Jenna was attracted to the location of the property. Not only was it close to Currumbin where her son was living but it was close to a number of amenities including the beach and the main shopping centre- plus it would come in handy when she attended a dance festival in Coolangatta each year.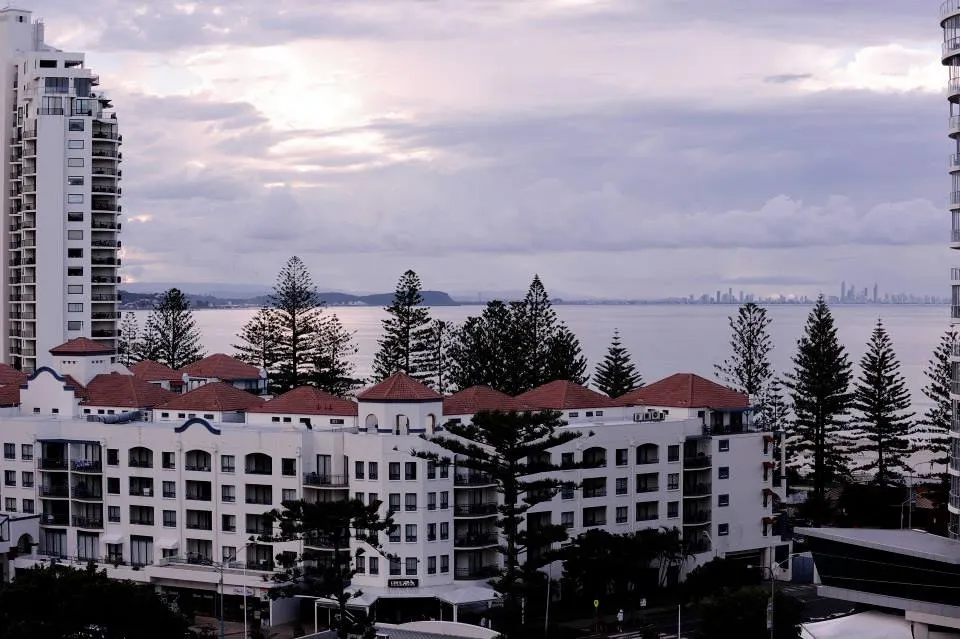 After inspecting the property, Jenna made an offer and they accepted in 2009. The letting process had already been set up by the management of the complex which simplified the purchasing process. Jenna was fortunate enough to purchase the property outright from the money she had previously invested.
Was it a good investment?
Six years have passed and Jenna believes the property has been a good investment, as it has provided a place for the family to holiday and it has provided her with rental income with around 3% annual yield.
Jenna estimates that the property is leased for the majority of the year- around 20 days each month- yet Jenna admits that she does hold back from leasing the property to the public over traditional holiday periods, so her family can use it instead.
Although Jenna notices fluctuation in rental demand for the property, she believes she's lucky as her apartment is well situated in a popular holiday area so the seasonality of demand hasn't affected her greatly.
Jenna's expenses
Jenna has a separate account for the holiday home where all expenses are withdrawn from this account.
As a unit, Jenna incurs strata fees which typically cover any major expenses but she also has to contend with insurance, electricity, cleaning, water and maintenance costs such as cleaning and the replacement of curtains.
However, all of these expenses are covered by the income she receives from the property.
What should I consider before buying a holiday home?
Expenses
The running and maintenance costs of a holiday home can be significant. From water and electricity bills to council rates, inspections, land tax and insurance- a holiday home carries several major expenses that you'll need to factor in when making your purchasing decision.
Along with meeting these regular expenses, you'll need to ensure you've got some extra cash tucked away in your 'rainy day' fund to cover any unforeseen expenses or contingencies that may arise.
Remember to keep your holiday home clean for you and anyone else you rent it to.
It looks like we don't have any coupons at the moment. Take a look at our most recent deals
The below case study is indicative of the expenses you could incur for a secondary property.
Melissa and Tom's Investment Thought Process
After holidaying in Summerland Point, Lake Macquarie for a number of years, Melissa and Tom are thinking of buying a one bedroom holiday house there. They stroll past a local real estate agent and find a property listed 'For Sale' with a private waterside jetty that's worth $445 000.
After speaking with a local real estate agent they calculate that they could potentially receive $6 500 in annual rental income if they leased out the property for 26 weeks (i.e. 50% of the year).
They estimate the annual expenses of using and maintaining the property as follows:
Electricity
$3 000.00
Water
$1 049.00
Council Rates
$800.00
Mortgage repayments
(incl. insurance, tax & interest)
$30 319.92
General Maintenance
$1 000.00
Repairs
$1 500.00
Advertising
$600.00
Total Expenses
$39 768.92
Although they could potentially claim a portion of these expenses when they lodge their annual tax return, Melissa and Tom decide that the running costs of the property along with paying off a second mortgage, may outweigh the rental income they receive.
In terms of any potential capital gains, after analysing the property market in Lake Macquarie, they realise that Lake Macquarie is a poor investment area with average growth rates less than 6% per annum, which is low by national standards.
Rather, they decide to research neighbouring regions of Maitland and Cessnock which represent high capital growth areas. It seems that the hunter region has a strong property market associated with large infrastructure investments such as the $1.5 billion Hunter Expressway. Melissa and Tom believe this is a good indicator of future economic growth and accessibility for the region. Further, they discover that the Hunter region has long-term growth averages of 10% per annum which could represent a higher rental yield.
Melissa and Tom decide to do some more research into these surrounding areas and not to rush into anything.
Back to top
Tenant Management
If you're planning to use the property for both lifestyle and investment reasons, you'll need to prepare the property for regular tenants. This may require continual upkeep and the use of professional services such a real estate agent to advertise and let the property on your behalf.When leasing out the property, you need to think about regular maintenance that will be required to make it attractive to tenants such as cleaning as well as projects such as renovating the bathroom or smaller tasks such as paint touch-ups or repairing broken fixtures. Properties valued less than $200 000 usually need bathroom and kitchen renovations plus heating and cooling upgrades if they're to attract tenants.
You'll need to ensure that you have a buffer of funds to allow for these management and maintenance expenses. For instance, it's estimated that the annual maintenance cost for a rental property is around 4-5% of the rental income you receive, where the cost of property management can be as high as 15% of your rental income.
In addition, it's expected that you provide basic household items such as cooking utensils, extra bedding and DVD players to facilitate your tenant's stay.
Location
Holiday properties are usually highly priced due to the perception that they are situated in a desirable location, but in reality, these locations generally have poor growth performance. To be a savvy investor you need to research the location to understand property prices and growth, average rental yields, land tax and other government charges, as well as socio-economic factors of the area including employment, access and infrastructure. This will help determine whether or not the area will make a good investment.
Typically, many holiday destinations don't have the required infrastructure and services to support the population growth or demand required for a strong investment hub so it's wise to look for areas where the government is upgrading infrastructure, otherwise your cash flow may be dampened by fluctuating occupancy rates between peak periods.
Moreover, holiday areas such as the Sunshine Coast in Queensland usually have low levels of unemployment where the economy is heavily reliant on tourism. Under these conditions, any downturn in the economy can severely impact jobs and property prices.
Research from Asset Economics (2015) has found that locations within a two-hour drive from Sydney or the Sunshine Coast are in particularly high demand due to their high accessibility. While ensuring the property is in close proximity to metropolitan areas, you should also make sure it's located near amenities such as restaurants and tourist attractions, as well as transport links.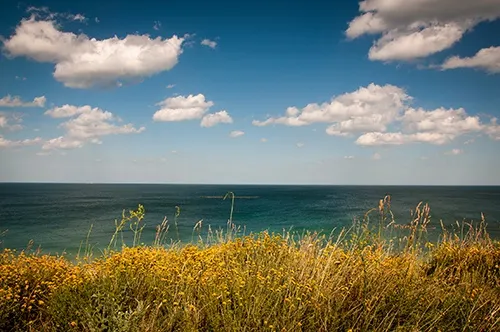 Self-contained dwellings
While smaller apartments may yield a higher rental return, you should opt for a self-contained apartment with larger rooms and a separate kitchen and other facilities. This is because self-contained dwellings typically provide better capital growth return.
Seasonality & Use
Seasonal holiday dwellings can impact your cash flow and make your ability to afford expenses very difficult, so you'll need to forecast the rental demand for your property and how this may fluctuate throughout the year.For instance, if you have a property near the beaches of Hawksnest, rental demand is likely to increase during the warmer months, whereas if you have a holiday house in Jindabyne near the ski slopes of Perisher, peak demand for your property may occur during the colder months.
It's critical that you try to determine how often your property needs to be tenanted to ensure it fits within your budget, and compare this with estimated occupancy rates and changes in demand.
Speaking with local real estate agents can help you better understand and prepare for the demand fluctuations for your holiday property.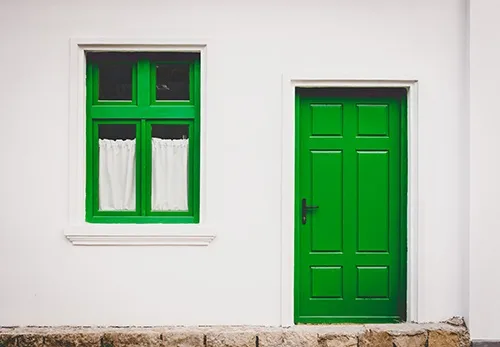 Tax benefits
Like any investment you need to estimate the total return from income and capital growth that you'll receive after tax. On average, you should aim for a rental yield of at least 3-4% after expenses have been accounted for.There are a number of tax benefits associated with renting out a holiday property related to negative gearing such as the ability to claim a range of deductions.
For instance, you can claim for running costs such as utilities, cleaning, agent fees, insurance and maintenance costs. Deductions may also include mortgage interest repayments for the time your property is rented out, the cost of any work performed to improve the value or maintain the property while it is rented and any items that require service or replacement over the term ownership.
To take advantage of these tax benefits, ensure you maintain records of mortgage-interest repayments, legal fees, agent fees and any other charges associated with the property.
However, if the property is used for both leisure and investment purposes, you can only claim for the proportion of time the property was leased. In the above case study, Melissa and Tom can only claim for the 26 weeks their property was leased, or 50% of their overall costs.
Capital Gains Tax (CGT)
CGT is payable on gains from the sale of a holiday home investment. However, you can reduce these costs with some disciplined record keeping.
When working out the cost base of your home to determine CGT, make sure you factor in legal fees, finance fees, maintenance and running costs as these will help reduce the overall amount of CGT you'll pay.If you're unsure about how CGT is treated for your holiday home, you should speak to a property tax specialist.
Depreciation
For rental properties you often receive high depreciation allowances where some accommodation types qualify for 4% depreciation for 25 years compared to the usual 2.5% for 40 years. To be eligible for depreciation claims, your property must meet certain criteria including being available for overnight stays.If the property is available for rent for the majority of the year you can block out 1-2 weeks over Christmas and claim the depreciation pro rata. As long as the property is available for 50 weeks of the year, you're entitled to that deduction regardless of how many weeks the property is actually rented out.
Back to top
Obstacles to consider when deciding whether to purchase a holiday home
A second mortgage & insurance premiums
Taking on a holiday home carries significant financial responsibility - you'll have two different sets of rates, insurance, maintenance and mortgage repayments to manage.
Sourcing professional tradesmen for your holiday home can be difficult if the investment property is located far from your primary place of residence. Most investors recommend that you invest in areas that are no more than a two-hour drive from your home.
Getting approved for your second mortgage can be difficult as lenders know that holiday locations don't experience much value appreciation, so they may require more equity before processing your application.
Other obstacle for buying an investment property is getting insurance as some providers won't accept short-term rental properties for any new business because they are often vacant for long periods of time and can be susceptible to a higher risk of damage. Therefore, you might find yourself paying a premium when sourcing insurance quotes for your holiday home.
Comparison of home loans which can be used for investment purposes
Tourism Industry Trends
The increase in low-cost carriers and competitive holiday packages as well as the increasing popularity of international destinations for holidays are becoming a cost-effective alternative for many Australians so you need to forecast the likely occupancy rate for your property to ensure that it will meet your investment objectives.
Investing in a holiday home is a long-term financial commitment so it's important that you fully understand the property market and the range of costs involved before signing on the dotted line.
If you invest with caution and locate an investment area that will promise a healthy rental yield and future growth, you can reap the leisure and investment opportunities of owning a holiday home.
More guides on Finder