How to avoid getting "gazumped" on your next property purchase
While it's often viewed as unethical, gazumping is a common and legal practice in Australia's real estate industry. Find out how gazumping occurs and what you can do to minimise your risk of being gazumped.
We're reader-supported and may be paid when you visit links to partner sites. We don't compare all products in the market, but we're working on it!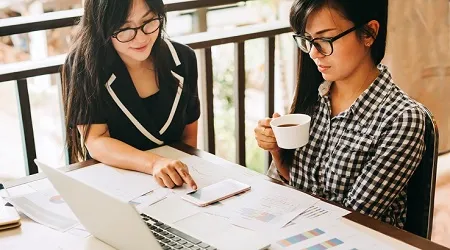 You may have signed a contract and verbally agreed on a price, but nothing is set in stone until the exchange of contracts. As a buyer In Australia's buoyant property market, you need to be cautious about the way in which you express your interest in a property and secure the final purchase.
If you don't have your wits about you, not only will you lose out on the property of your choice, but you'll have also drained your bank account with those conveyancing fees and other finance administration costs, for which you won't be reimbursed.
What is gazumping?
Gazumping takes place when you have a verbal agreement with an agent or seller to buy a property at an agreed price, but then the property is not sold to you. This typically occurs when the vendor sells the property to someone else who has normally offered at a higher price or more favourable terms, before contracts are exchanged.
An agent is legally required to pass on all offers to the seller for their consideration. Prior to the exchange of contracts, the seller is free to negotiate with other prospective buyers as they see fit.
Generally, a sale is only legally binding on the vendor and buyer when contracts have been exchanged between both parties. This occurs when the vendor signs their copy of the sale contract and the purchaser signs their copy, and both parties exchange the signed contracts.
Once this takes place, the purchaser is then required to complete a deposit which is normally around 10% of the property price.
Did you know?
The Yiddish word "gazump" means to 'overcharge.'
Should I use a conveyancer or solicitor?
How does gazumping occur?
In real estate transactions, there are conflicting interests between buyers and sellers- both of which can be adversely affected by gazumping. As a buyer, you may be forced to pay a higher price than what you verbally agreed on, or in the worse-case scenario, the property for which you made an offer is sold to someone else.
While it can be just as detrimental for a seller if your property is sold below market value, gazumping can also benefit the seller if it leads to a higher sales price or more desirable contract conditions, such as a shorter settlement period.
How can it affect me?
If this happens to you, neither the agent or the vendor are legally required to reimburse you for the funds you paid for legal services, such as conveyancing, inspections, or finance applications or associated costs for your intended purchase. However, your "expression of interest" payment or deposit must be refunded to you in full.
In some situations, you may be given the opportunity to "match" the alternative price, otherwise the property will be immediately sold to someone else.
How can I protect myself?
As a buyer, you must realise that even if your verbal offer is accepted by the vendor, until the contracts are formally signed and exchanged by both parties, you run the risk of being gazumped.
Here are some common ways you can protect yourself:
Organise finance: If possible, get a loan preapproval in which your lender will indicate that they are willing to lend you a certain amount of money to finance the purchase. Also make sure you have the 10% deposit available so there is no delay before the exchange of contracts can take place. You can also use a borrowing power calculator to find out an estimate of what you might be able to borrow before approaching a lender.
Legal guidance: Obtain a copy of the sale of contract and request that it is assessed by a solicitor or a lawyer to ensure that all relevant clauses, such as the cooling-off clause, are in accordance with state legislation.
Exchange contracts: Try to exchange contracts as soon as possible, as this will take the property off the market and secure the sale.
Building and pest inspections: During the cooling-off period, you should arrange for a building and pest inspection to ensure that the property does not have any structural or other issues.
Be prepared: Be mindful that the vendor is not obligated to sell to any specific person and is free to change their mind at any time prior to the exchange of contracts. Interestingly, vendors don't necessarily sell to the person that makes the highest offer.
Make a reasonable offer: As a buyer, be careful not to make an offer that's too low. If you make an offer that's significantly below market value, there's a greater chance that you'll be gazumped by another buyer that's willing to offer more. To help guide your offer amount, you can ask the selling agent for the sales history of comparable properties in the area to get a better indication of what the selling price will be.
Request written agreement: Ask the agent for a written agreement that they will notify you if another offer has been made, to give you the right to make a counter-offer.
Compare home loan options
After entering your details a mortgage broker from Aussie will call you. They will discuss your situation and help you find a suitable loan.
A comparison of home loans from multiple lenders.

Expert guidance through the entire application process.

Free suburb and property reports.
---

The Adviser's number 1 placed mortgage broker 8 years running (2013-2020)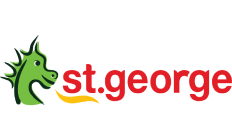 St.George Basic Home Loan - LVR 60% to 80% (Owner Occupier, P&I)
Up to $4,000 refinance cashback. With this competitive variable rate loan from St.George, refinancers borrowing $250,000+ can get up $4,000 cashback and borrow up to 80% of the property's value. (Terms, conditions & exclusions apply).
Is there a solution to gazumping?
Many believe that selling and buying property at auction is one alternative to avoid being gazumped. This is because nothing is set in stone until the auctioneer closes the auction once the highest bid has been placed, and the contract is signed by both parties on the day.
However, the reality is that not all properties go to auction.
Frequently asked questions (FAQ) about gazumping
More guides on Finder