How technology is revolutionising home loans
Technology will radically change the way you buy your next home.
We're reader-supported and may be paid when you visit links to partner sites. We don't compare all products in the market, but we're working on it!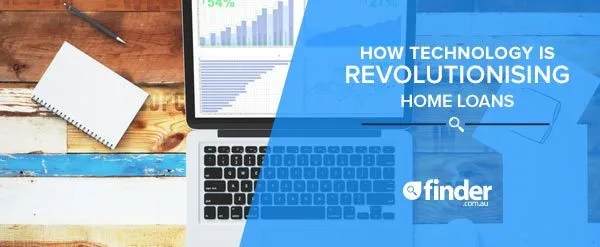 As technology evolves, the way we interact with financial services is influencing the home loan process. Australians, in particular, are at the forefront when it comes to embracing new banking technology, with a 2015 Bain & Company survey showing we were the fastest adopters of mobile banking in the world. Meanwhile, Google research from 2014 showed 77% of all home loan transactions started online.
This trend is set to continue as technology improves and the home loan process becomes smoother and faster, according to NextGen.Net sales director Tony Carn.
NextGen.Net, which provides much of the technology that sits behind banks' home loan approval processes, has seen this change happening in several ways that may be invisible to borrowers. So here we look at the key innovations that could have an impact on your next home loan.
Five Aussie fintechs shaking up the mortgage market
The way your application is assessed
Assessing whether an application for a home loan fits a lender's requirements used to be a manual process that could often take days. Now, Carn says, it can happen instantly at the point of sale.
"We're bringing the assessment process to the point of sale. Before you have a loan application to a lender you can now instantly figure out does it meet the credit policy, the postcode restrictions, the property type; all of that is now available electronically at the point of sale," he says, adding that this can help brokers or bank branch staff assess whether or not a home loan fits a lender or customer within moments.
"If I'm a broker, I can tell before I even hand an application to an assessor whether it meets their credit policy."
Moreover, technology is allowing lenders to update their serviceability policies - the standards by which they assess whether or not they believe borrowers can afford a loan - in real time. Lenders can even perform valuations on property within moments instead of days.
"We have far better use of valuation data. Lenders can do automated desktop valuations or immediately know if they need a curbside valuation," Carn says.
Providing your documents
Providing all the documents necessary for a home loan can be a tedious and time-consuming process. This is rapidly changing as lenders can now perform a number of checks and receive a number of your documents electronically.
Digital applications and document submissions can also make it easier for you to apply for a home loan by outlining exactly what details are required by individual lenders at any given time. In some cases, you may even be able to sign forms electronically and save time on visiting a branch as part of the process.
Learn more about electronic conveyancing
Four tech tools changing home loans
Technology is making the home loan process faster and delivering more power to consumers. Here are some of the most popular tools changing the way you'll buy your next home:
1. Automated valuations and online valuation tools
In order to lend you money for a home, mortgage providers have to assess what a property is worth. This used to mean physically sending a valuer to examine the property and the surrounding neighbourhood. Now, sophisticated mathematic modelling can figure out a property's estimated value within seconds.
Automated valuation models are also putting power into the hands of consumers. Services like Onthehouse.com.au and Domain.com.au can arm you with information on a property's value before you bid - or before you put your own house on the market.
2. Online lenders
Online-only lenders don't have the overheads of a branch network, and can often pass on these savings in the form of more competitive rates. On top of this, they offer the convenience of being able to go through much of the mortgage process from the comfort of your home.
3. Optical character recognition
This technology allows computers to read scanned documents and contextualise the content. For example, a computer using optical character recognition could go through scanned copies of your payslips and not only read all the information, but understand what each bit of it meant. This has the potential to be a massive timesaver in the home loan process, as it can pull out the relevant information and pre-populate application forms with it.
4. Electronic signatures
Services like DocuSign are already widely in use in the United States, and are gaining traction in Australia. These services eliminate the need to physically send paperwork back and forth for signatures, but provide a secure online portal for customers to digitally sign documents. A major bank in Australia is moving toward adopting electronic signatures in the year ahead, according to NextGen.Net's Tony Carn.
Verifying your info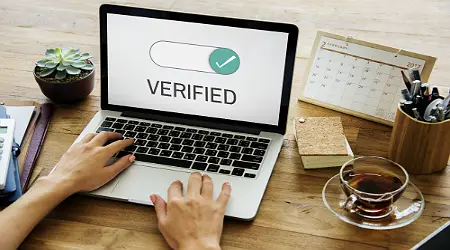 "Many lenders can now electronically verify the identity of the customer at the application stage, taking out unnecessary paperwork and giving greater robustness around the credit approval process," Carn says. This technology can bring the credit decision process down from several days to "a matter of minutes, or real time".
Another piece of technology lenders are adopting is the use of electronic signatures. This means borrowers won't have to post or fax signed documents back and forth.
"This year will see the first of the major banks make electronic signing of applications available, and one of the majors will be electronically delivering documents to customers, taking the process out of the post," Carn says.
Check your credit score for free here
What it means for you
The end result of all this is a faster home loan process. Carn says we can also "Expect to see significant changes in the way technology better empowers users in the home loan process."
"I think we will see, in the not too distant future, lenders empower their frontline staff to provide unconditional approval on the spot. At the point of sale, they will have ordered the valuation, uploaded the documents, fulfilled the checklists and unconditionally approved the loan," Carn says. "That makes for a fantastic customer experience."
This could be a significant boost to online-online lenders. But Carn says the days of going through an entire home loan process digitally from beginning to end aren't here quite yet.
"If a lender is handing over $500,000, I don't think full digitisation will happen anytime soon," he says. But whether or not securing a home loan becomes as easy as shopping online in the near future, Carn says the days of waiting protracted periods of time for an approval are behind us.
"We're moving toward lightning-fast, real-time point of sale approvals."
Looking for a convenient mortgage from an online lender?
After entering your details a mortgage broker from Aussie will call you. They will discuss your situation and help you find a suitable loan.
A comparison of home loans from multiple lenders.

Expert guidance through the entire application process.

Free suburb and property reports.
---

The Adviser's number 1 placed mortgage broker 8 years running (2013-2020)
Image: Shutterstock
More guides on Finder