So you want to sell your haunted house?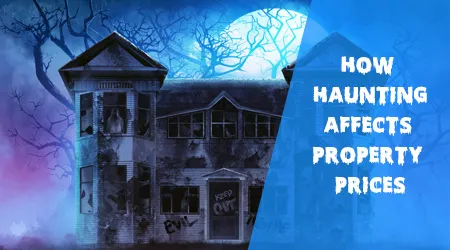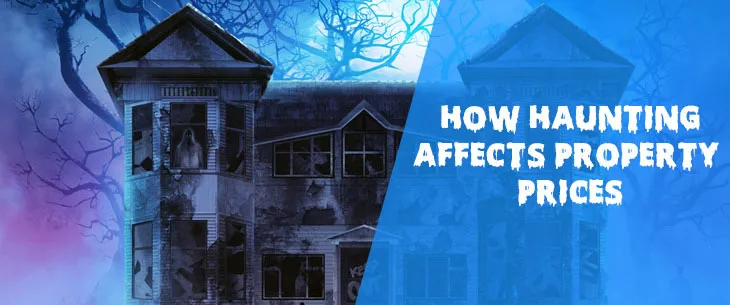 Are you plagued by unexplained bumps in the night? How do you deal with ghostly tenants when it comes time to sell?
With Halloween right around the corner, it's that time of year when all manner of ghosts, ghouls and goblins are top of mind. For some home owners, though, Halloween never ends. If you live in a haunted house, odds are you've had more than your fill of the supernatural.
Okay, so we know the existence of ghosts hasn't technically been proven. But it's Halloween; let's have some fun and save the scepticism for another day.
Now that that's out of the way, what are hapless haunted home owners to do when they want to sell their paranormal properties? Strangely enough, there is some concrete advice out there for your otherworldly problem.
You might have to disclose it
In the United States, the law surrounding this is pretty clear: If your house is haunted, you must tell potential buyers. The precedent for this was set in a 1991 case, Stambovsky v Ackley. Ackley claimed her house was haunted and even went so far as to write a Reader's Digest article about the purported paranormal activity. But when it came time to sell, neither she nor her real estate agent disclosed this fact.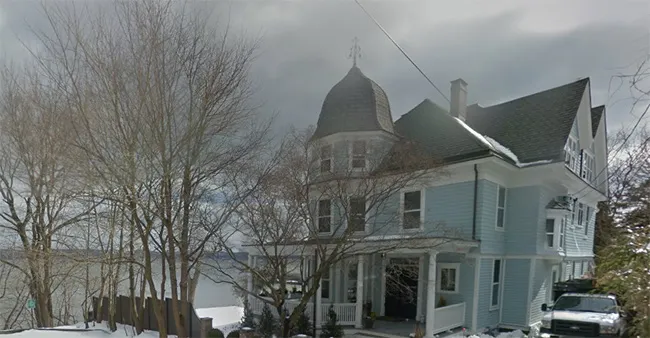 The New York house the Stambovsky vs Ackley case was about. Source: Google Maps.
Stambovsky bought the house and claimed to experience the paranormal activity Ackley had described. He sued to recoup his money and be let out of the contract. An appellate court sided with Stambovsky, essentially on the grounds that whether or not the haunting was real, Ackley had materially affected the property's resale value by claiming the haunting existed.
This is a far cry from laws in the United Kingdom, which come from the more scientific point of view that hauntings aren't real. Buyers have been burnt by this precedent in the past. In 2007, businessman Anwar Rashid took possession of a 52-room Medieval mansion in Nottinghamshire. Rashid claimed that the house was so intensely haunted that his family couldn't live there. In spite of buying the property for £3.6 million, Rashid's family moved out and defaulted on their mortgage when the house wouldn't sell.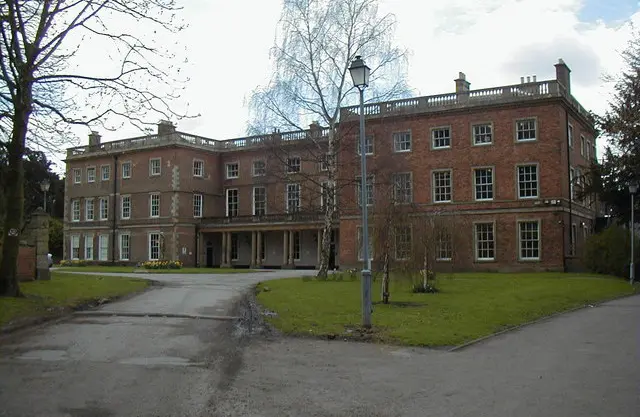 Clifton Hall, Nottinghamshire. Source: Google Maps.
In Australia, there are no specific laws surrounding haunted houses. In fact, a Federal Circuit Court decision seemed to rule against the idea in a case in which a divorcing couple were fighting over the matrimonial home. The wife claimed the home was haunted and that it should be valued at a reduced figure. The Court ruled that this argument was "ludicrous" and that her claim was fabricated.
There are, however, laws surrounding the disclosure of stigmatised property. You'd be hard pressed to find a ghost story that didn't start with a grisly murder, and if your house has any such history it has to be disclosed to potential buyers.
One of the most high-profile cases that changed disclosure laws in New South Wales was the Gonzales house in Ryde. Sef Gonzales murdered his father, mother and sister in the home, which real estate agents failed to disclose when Ellen Lin and Derek Kwok bought the property in 2004. The couple found out and were eventually refunded their deposit, while the agents who sold them the property were fined $20,000.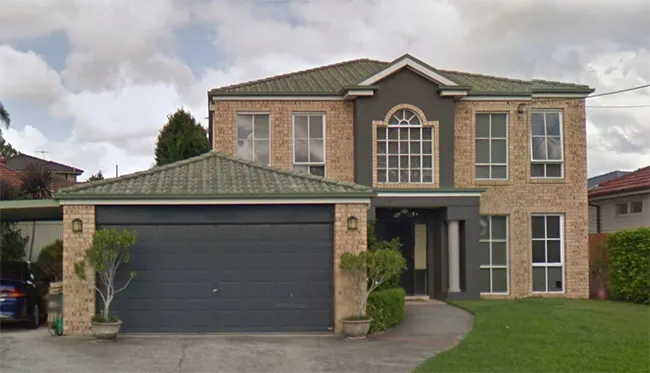 The old Gonzales home. Source: Google Maps.
When in doubt, it's always a good idea to disclose. While admitting a belief in the supernatural may earn you some odd looks from potential buyers, it's better than being blamed for their spectral headaches down the track.
The impact on value can vary
It's hard to pin down a figure for the impact that haunting can have on a home's value because there are too many variables involved.
One thing is certain: Stigmatised properties sell at a materially lower value. A US study found that stigmatised homes took 50% longer to sell and sold at an average of 2.4% less than comparable properties. A study in Hong Kong found that valuers agreed that a home where a murder or suicide had taken place would see its value reduced by 25-30%.
But not everyone would cross a haunted house off their list. A 2013 survey by Realtor.com found that 62% of respondents would be open to purchasing a haunted house.
For some sellers, though, a haunting could actually increase your property's value. US valuer Randall Bell told CNNMoney that a reputedly haunted house in Las Vegas sold to several buyers at a premium price, with each new inhabitant hoping for a ghostly encounter. Bell said the buyers were inevitably disappointed when the property's ghosts didn't make an appearance.
Search for a logical explanation
Are eerie sounds keeping you up in the night? Check for loose floorboards or old pipes. Strange voices echoing through your hallways? It could just be a trick of the architecture making your neighbours' voices carry.
There are a variety of scientific explanations for many ghostly experiences, and some of them can indicate quite serious problems that need to be addressed. For example, carbon monoxide poisoning can cause aural and visual hallucinations. Mould can cause dementia-like symptoms such as inexplicable fear. If your house is filling with gas or toxic mould, you're more likely to become a ghost than to actually see one.
There's also research to suggest that electromagnetism and infrasound (sound at levels inaudible to humans) can cause people to experience some of the phenomena related to haunting.
Before you decide you're being tormented by the spirits of the dead, it's important to check that there's not a more corporeal explanation.