How do lenders calculate my living expenses?
All the factors lenders consider when determining if you can afford your home loan.
We're committed to our readers and editorial independence. We don't compare all products in the market and may receive compensation when we refer you to our partners, but this does not influence our opinions or reviews. Learn more about Finder .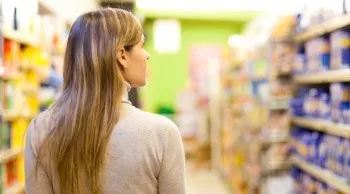 The money you spend on groceries, fuel, clothes and other expenses all eat into your weekly budget, and have an impact on the amount you can afford to spend on mortgage repayments.
When you apply for a mortgage your lender must take into account your living costs when determining how much you can afford to borrow. This is a legal requirement under the National Consumer Credit Protection Act.
Lenders use different methods to calculate your living expenses, including the size of your family and the number of dependants you have. A young couple with no children will most likely have fewer expenses than a family of five. A young single borrower with an active social life will probably spend more each week than a pensioner who no longer drives and owns their own home.
How are living expenses calculated?
Lenders scrutinise your spending in multiple categories. While every lender is different, common categories include:
Travel and transportation
Housing costs*
Energy and utilities (including mobile and Internet plans)
Education costs
Health and fitness
Groceries
Eating out/entertainment
Shopping
*Keep in mind that if you're buying a home to live in then you won't be paying rent, so lenders won't typically consider this an expense. Instead, they'll look at all your other costs and calculate how much you can afford to borrow and repay.
Lenders also look at your income, debts and assets.
Methods of calculation
There are two main methods that Australian lenders use to calculate the living expenses of mortgage applicants: the Household Expenditure Measure (HEM) and the Henderson Poverty Index (HPI). Not all lenders use these methods and may have developed their own methods.
The Household Expenditure Method
The HEM is the more widely used of the two methods and is based on more than 600 items in the ABS Household Expenditure Survey (HES). The HEM is calculated as the median spend on absolute basics (food, utilities, transport, communications, kids' clothing) and the 25th percentile spend on discretionary basics, which includes expenses like alcohol, eating out and childcare. Non-basic expenses, for example overseas holidays, are excluded from calculations. Rent or mortgage payments are also not included in the HEM.
According to the Australian Bureau of Statistics the average Australian household spent $1,425 a week in 2016 (the latest available).
The Henderson Poverty Index
The HPI is less commonly used and was originally based on a survey of New York families in the 1950s, but has been updated using more recent Australian survey data. The index is calculated based on a family of two adults and two children, and it can be multiplied by a specific fraction to calculate a figure that applies to different family structures.
The HEM is generally seen as the preferred method of calculating living expenses because it has been developed from the ground up based on Australian expenditure information, and also because it deals with each type of family separately.
Living expenses and your home loan application
When you apply for a home loan, you need to provide information about your living expenses. With some lenders this will simply mean providing a rough estimate of your weekly or monthly spend on essentials like rent, groceries, transport and utilities, but other lenders provide detailed calculators to garner a more accurate picture of your ongoing commitments.
The lender will then compare the living expenses figure you provide with the relevant HEM or HPI calculation for someone who lives in your area and has the same number of dependants.
Married couple
Married couple with 3 kids
HEM weekly
$682
$1,124
HEM yearly
$35,472
$58,470
Yearly difference
$22,998 cheaper for a couple with no kids
There are plenty of free online living expenses calculators to help you work out your average weekly spend. You can also use our How much can I borrow calculator to determine your borrowing power.
Example: John and Jane's expenses

30-year-old newlyweds John and Jane. The couple live in NSW and don't have any children. They rent an apartment, they're both employed full time and they take an overseas holiday each year. According to the HEM, John and Jane have living expenses of $682 (not including rent). Over the course of a year, this amounts to a total expense bill of $35,472.
Now let's assume that John and Jane have three dependant children whom they need to support. If all their other circumstances remain the same, John and Jane have living expenses of $1,124 per week (not including rent), and total yearly expenditure of $58,470. That's $22,998 more in expenses than a childless couple, which will obviously have a big impact on John and Jane's ability to repay a home loan.
To put it in slightly more understandable terms, that's a difference of $442 each week which could go towards regular home loan repayments.
How can I boost my borrowing power?
If you're apply for a home loan and want to increase your borrowing power (or just strengthen your chances of getting the loan approved) there are a few steps you can take:
Cut back your expenses. Lenders won't examine your entire life's worth of spending but they will look closely at the months leading up to your application. So before you apply, hold off on big purchases and try to trim down your spending.
Increase your deposit size. If you can add a bit to your deposit your loan amount will shrink, increasing your chances of approval (or how much you can borrow).
Reduce your debts. Focus on paying off urgent debts if you can before applying.
Check your credit score. Your lender will look into your credit history, but you can check your credit score for free beforehand. This will help you find any nasty surprises or errors on your file.
While these tips can help strengthen your application, make sure you're borrowing an amount that you can comfortably repay.
Start comparing mortgages now
Use the table below to find home loan products, compare rates and see what your repayments will look like. This can give you a sense of what you can afford to borrow and how your lender will examine your expenses.
Image: Shutterstock
More guides on Finder