Hot water system Finder
How to find the best hot water system so you never have to endure a cold shower again.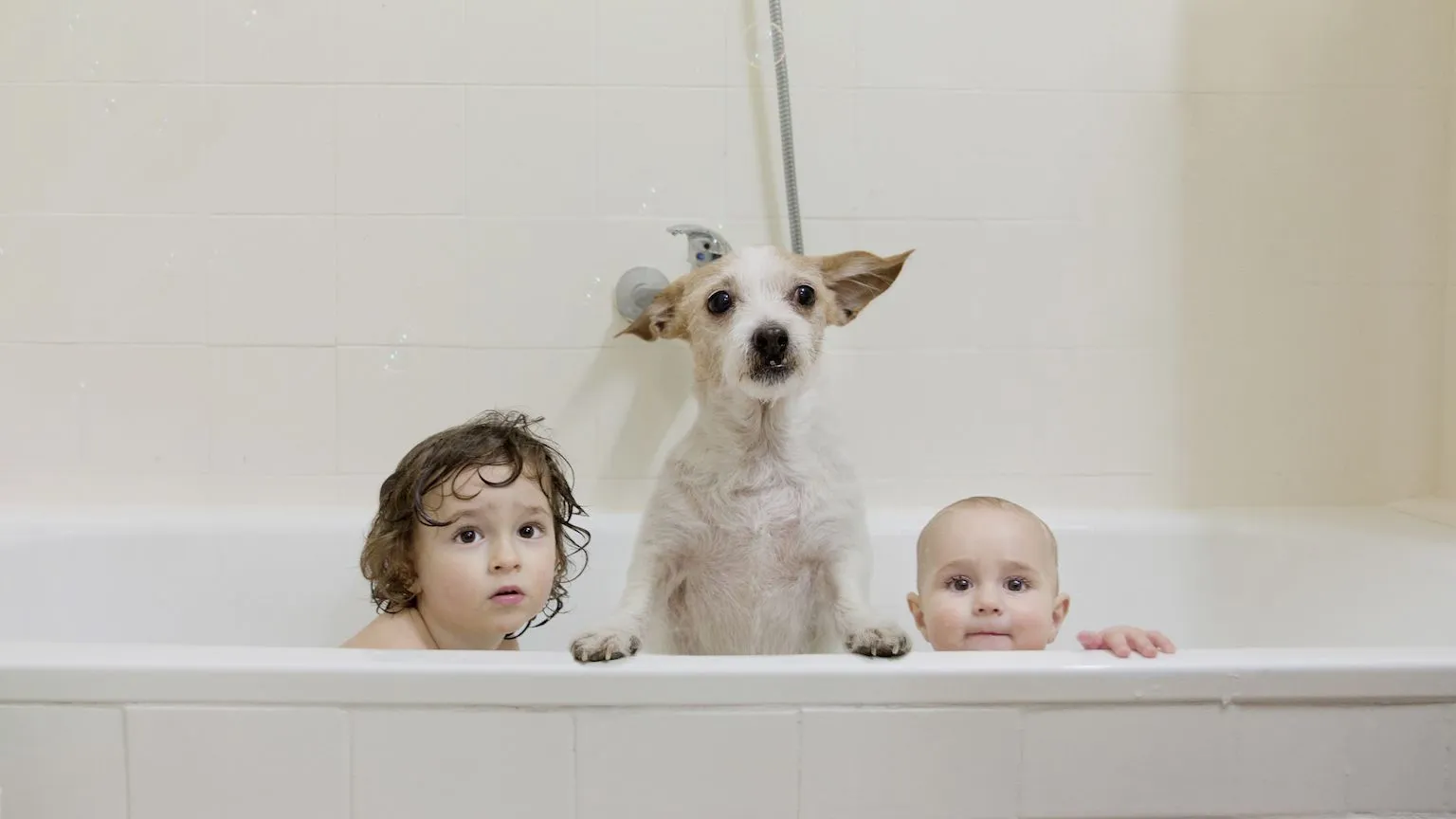 We're reader-supported and may be paid when you visit links to partner sites. We don't compare all products in the market, but we're working on it!
Best Rated Hot Water Systems Brand: Rheem
Rheem received the best ratings for the build quality of its hot water systems. It also scored highly for heating speed and temperature consistency.
Quick facts about hot water systems
There are several different types of hot water system to choose from including electric, gas, solar and heat pump systems.
The most important factors to consider when choosing a hot water system are how much hot water you use, the running costs of the system and your budget.
Prices vary depending on the system you choose and can be anywhere from $350 up to around $7,500 (plus installation costs).
Compare hot water systems
Types of hot water systems
There are a few options to consider when choosing a new hot water system for your home:
Electric. Electric systems are commonly used around Australia. While they're cheap to buy and install, they're expensive to run. Different tariffs also apply depending on when you use your system, so taking advantage of off-peak rates can help you save money. You can install electric heaters either installed inside or outside.
Gas. Gas hot water systems are cheaper to run than electric systems, but cost more upfront. You also don't need to worry about peak and off-peak rates when using gas, as prices remain the same throughout the day. Gas hot water systems are available with a gas pilot light or electric ignition. While indoor installation is possible in some cases, they're usually installed outside.
Solar. Solar hot water systems feature solar panels, a water storage tank and a gas or electric booster to heat the water on days when there's not enough sun. Though they're expensive to buy and install, their low running costs will help you cover the extra upfront expenses over time. However, where you live, the size of your roof and its orientation, and whether you qualify for any government rebates can all affect whether or not solar is a good investment for you.
Heat pump. These heaters work in much the same way as reverse-cycle air conditioners – they extract heat from the surrounding air to heat water kept in a storage tank. Best suited to warm climates, they're much more energy-efficient and cheaper to run than traditional electric hot water systems. They cost more upfront, but government incentives are available in certain areas.
Storage vs continuous flow hot water systems
Next, you'll need to decide between a storage and a continuous flow hot water system.
Storage systems heat water and store it in a tank so it's ready for use whenever you need it. Available with electric, gas, solar and heat pump systems, they feature storage tanks made of copper, glass-lined steel or stainless steel. Stainless-steel tanks tend to have a longer lifespan and often come with longer warranties.
Also known as instantaneous systems, continuous flow hot water systems don't use a storage tank, but heat water as you need it. This means you won't run out of hot water, but they do take a little while for the water to warm up to your desired temperature, so there can be a little more water wastage.
However, continuous flow systems generally require less maintenance than storage systems and can run on gas or electricity.
How to compare hot water systems
In terms of upfront costs, electric hot water systems are the cheapest to buy.
Electric hot water systems generally cost around $350-$1,800.
If you go with gas, you're looking at somewhere between $700 and $2,200.
Solar hot water systems generally range from $2,000 up to $7,500.
Heat pump hot water heaters tend to fall in the $2,500-$5,000 price range.
Don't forget that you'll also need to factor the installation costs for each type of system into your calculations, so ask your supplier for a detailed quote.
Consider the following factors when comparing the pros and cons of different hot water systems.
Size
It's essential to choose the right size hot water system for your home to ensure that it operates efficiently and you never run out of hot water. However, different types of systems are sized in different ways. Storage and solar hot water systems are sized based on the number of people in your home. Continuous flow hot water systems, on the other hand, are sized based on the number of hot water outlets in your home, so you'll need to consider the system's flow rate (measured in litres per minute).
It all depends on the energy source and type of system you choose, so ask your supplier for advice on the right size for your home.
Household water usage
The right size hot water system for your home will also vary depending on the amount of water you use. As a very rough guide, somewhere between 40 and 60 litres per person per day is a good starting point.
However, the following factors can affect your households useage:
How long each family member showers for, and how often
How many loads of washing you do per day
Whether you wash clothes using hot or cold water
Whether you wash dishes in a dishwasher or in the sink
Energy usage and running costs
Heating water accounts for around 25% of the energy used in Australian households, so it's important to install an energy-efficient hot water system. Electric storage, gas storage and gas instantaneous heaters in Australia must all satisfy Minimum Energy Performance (MEPS) requirements. However, there's no requirement for water heaters to display an Energy Rating Label.
To give you an idea of the expense involved in running a hot water system, Sustainability Victoria outlines the estimated annual energy costs for households. Natural gas boosted solar systems have the cheapest ongoing cost, while electric hot water systems are the most expensive to run.
Three things to consider
Keep the following factors in mind when choosing a hot water system:
Plan ahead. A hot water system is one of those things you often forget is there – until it suddenly stops working. When your existing system quits, you'll need to get a new one installed as quickly as possible. That doesn't leave a lot of time for researching and shopping around, so it's a good idea to start comparing hot water systems before you need to make an urgent purchase.
Government incentives. Depending on where you live, you may be eligible for government rebates or small-scale technology certificates when you install an eligible solar or heat pump system. Check with the relevant department of your state or territory government for more details.
How to cut costs. In addition to choosing an energy-efficient system, there are several other things you can do to reduce costs. These include installing a low-flow shower head, getting the system serviced regularly and washing clothes in cold water when possible. Our energy-saving guide also has lots of other useful tips to help you reduce your power bills.
Best rated hot water system award breakdown
| | Total Score | Overall rating | Value for Money | Build quality | Heating speed | Temperature consistency |
| --- | --- | --- | --- | --- | --- | --- |
| Rheem | 8 | 4.36 | 4.02 | 4.36 | 4.26 | 4.28 |
| Rinnai | 7.92 | 4.32 | 4.08 | 4.18 | 4.18 | 4.34 |
| Thermann | 7.87 | 4.32 | 4.14 | 4.29 | 4.39 | 4.36 |
| Vulcan | 7.84 | 4.23 | 4.08 | 4.15 | 4.46 | 4.38 |
| AquaMAX | 7.64 | 4.08 | 4.36 | 4.16 | 4.12 | 4.32 |
| Dux | 7.41 | 4.02 | 4 | 4.16 | 3.96 | 3.96 |
| Bosch Hot Water & Heating | 7.35 | 3.94 | 3.89 | 4.09 | 4.14 | 4.06 |
| Solahart | 7.17 | 3.83 | 3.83 | 4.08 | 4.04 | 4.13 |
| Other | 6.35 | 3.45 | 3.36 | 3.27 | 3.64 | 3.45 |
Data: Finder Retail Brand Survey, 2020, Kantar. Metric out of 5 stars unless indicated. Methodology and more info.
Previous Retail Awards
More guides on Finder