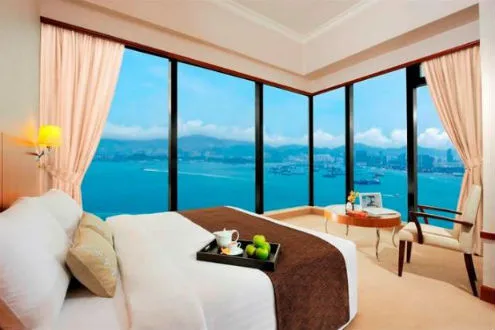 Island Pacific Hotel
from Finder Hotels
With only a short walk to the Hong Kong Macau ferry terminal, the location of Island Pacific Hotel makes it perfect for those looking to explore all of Hong Kong's local attractions.
The rooms are modern with facilities that include a pool and fitness centre.
Star rating: 4 stars
Features: Floor-to-ceiling windows, views of Victoria Harbour, fitness centre, pool and business faciltiies.
Why we love it: Island Pacific Hotel blends work with pleasure seamlessly offering meeting rooms and common areas alongside leisure facilities such as a pool and foosball table.
View details