Everything you need for the ultimate honeymoon in Bali
Plan the perfect tropical honeymoon in Bali with this simple guide.
We're reader-supported and may be paid when you visit links to partner sites. We don't compare all products in the market, but we're working on it!
Every year, holidaymakers flock to Bali for its idyllic beaches, rich traditional culture and booming tourist scene. The romantic setting and myriad of jaw-dropping villas, hotels and resorts make it a popular place for honeymooners. If you're planning your honeymoon in Bali but want some tips and advice, this guide is for you.
---
Top honeymoon destinations in Bali
Bali offers something for everyone, and getting your trip right means choosing the perfect location. Whether you plan on spending long sunny days on the beach, dancing the night away at one of Bali's famous clubs or escaping to a forest retreat, here is what you need to know about each area on the island.
---
Kuta
As a long-time favourite for Australian holidaymakers, Kuta is a surfing hub and one of the most famous holiday spots in the world.
The hotels and entertainment options on offer suit a range of budgets. While it's still popular with the backpacking crowd, high-end hotels and resorts have set up shop here in recent years, and honeymooners won't be disappointed with the array of swanky suites on offer. It's perfect for young couples who want stylish accommodation as well as nightlife and party options nearby.
---
Legian
Legian is located just north of Kuta and offers clean, quiet beaches. The accommodation options are plentiful and offer a wide range in terms of budget and style. It's ideal for couples who still want the convenience of staying close to the action, but want a haven to retreat from the chaos.
---
Seminyak
Seminyak has a ritzy reputation thanks to its rows of chic hotels, restaurants and upscale nightclubs. Honeymooners will love the extra attention to detail in the villas and resorts as well as the spa and massage services. You will definitely be spoiled for choice when it comes to romantic holiday packages in Seminyak. If you're looking for an elegant beachside resort, start here.
---
Sanur
Sanur is famous for its quieter setting and offers aperfect blend of urban comforts and tranquil natural spots. If you prefer to spend your honeymoon away from the tourist madness, but still want close access to Denpasar and the surrounding beaches, it's an ideal choice.
---
Nusa Dua
The tourist spots on Nusa Dua were designed specifically for high-end tourists and offer a range of five- and six-star resorts and hotels, a golf course, and plenty of spa and relaxation services. It is located on the beach on the southern tip of Bali, making it an ideal coastal retreat. Honeymooners will love the outstanding suites and the standard of service.
---
Ubud
Ubud is located in the exquisite central highlands, surrounded by temples and traditional culture. The range of spa retreats, upscale resorts and elegant tropical hotels are impressive and will serve nature-loving honeymooners looking for tranquillity well. If you don't mind foregoing proximity to the beach, Ubud makes an elegant and unforgettable place to stay.
---
When's the best time to go on a honeymoon in Bali?
Many tourists try to avoid the rainy seasons, which run from January to April and October to November each year. However, they are mostly characterised by afternoon downpours that clear up by night time, and the mornings are usually sunny, so your choice of season really depends on your preference. If you plan to be beachside each day, and don't want your trip spoiled by rain, make sure you're there during the drier season. If you prefer to avoid the tourist crowds and don't mind a little rain, plan for the wet season.
---
Hot Bali honeymoon packages
---
Top Bali hotels with honeymoon suites | The best of the rest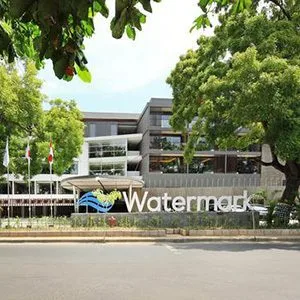 Watermark Hotel and Spa offers beautiful rooms and suites as well as an in-house day spa. It is located close to Jimbaran Beach and is a short drive from the airport.
Location. Jimbaran, Bali
Best suite. For a private pool, spacious living and dining areas, and a luxurious master bedroom, choose the Club Watermark suite.
Hotel features. Swimming pool, child pool, salon, spa, babysitting
Check rates
---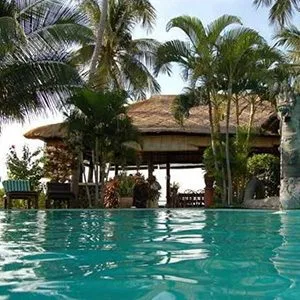 Adirama offers premium three-star accommodation with spa services, fitness facilities and stunning views of Lovina Beach from the suites. The quiet location and cosy atmosphere make it an ideal place for honeymooners.
Location. Lovina, Bali
Best suite. The Raja Suite is a spacious, self-contained suite with a private jacuzzi, traditional wooden furnishings and beach views from the balcony.
Hotel features. Gym, fitness room, spa, massage s
Check rates
---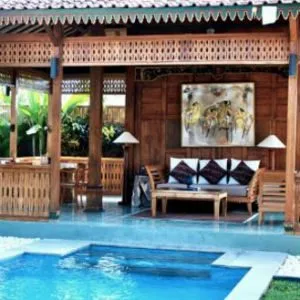 Traditional Javanese architecture and four-star hotel amenities feature in this villa-style accommodation. It is located close to chic Seminyak.
Location. Berawa, Bali.
Best suite. The Pool Villas boast a private pool and gardens and come with two or three bedrooms.
Hotel features. Fitness room, gym, massage services, beauty salon, spa, restaurant, bar.
Check rates
---
More guides on Finder