HD home theatre projector buying guide
We'll help you find the best HD home theatre projector to create the ultimate home cinema experience.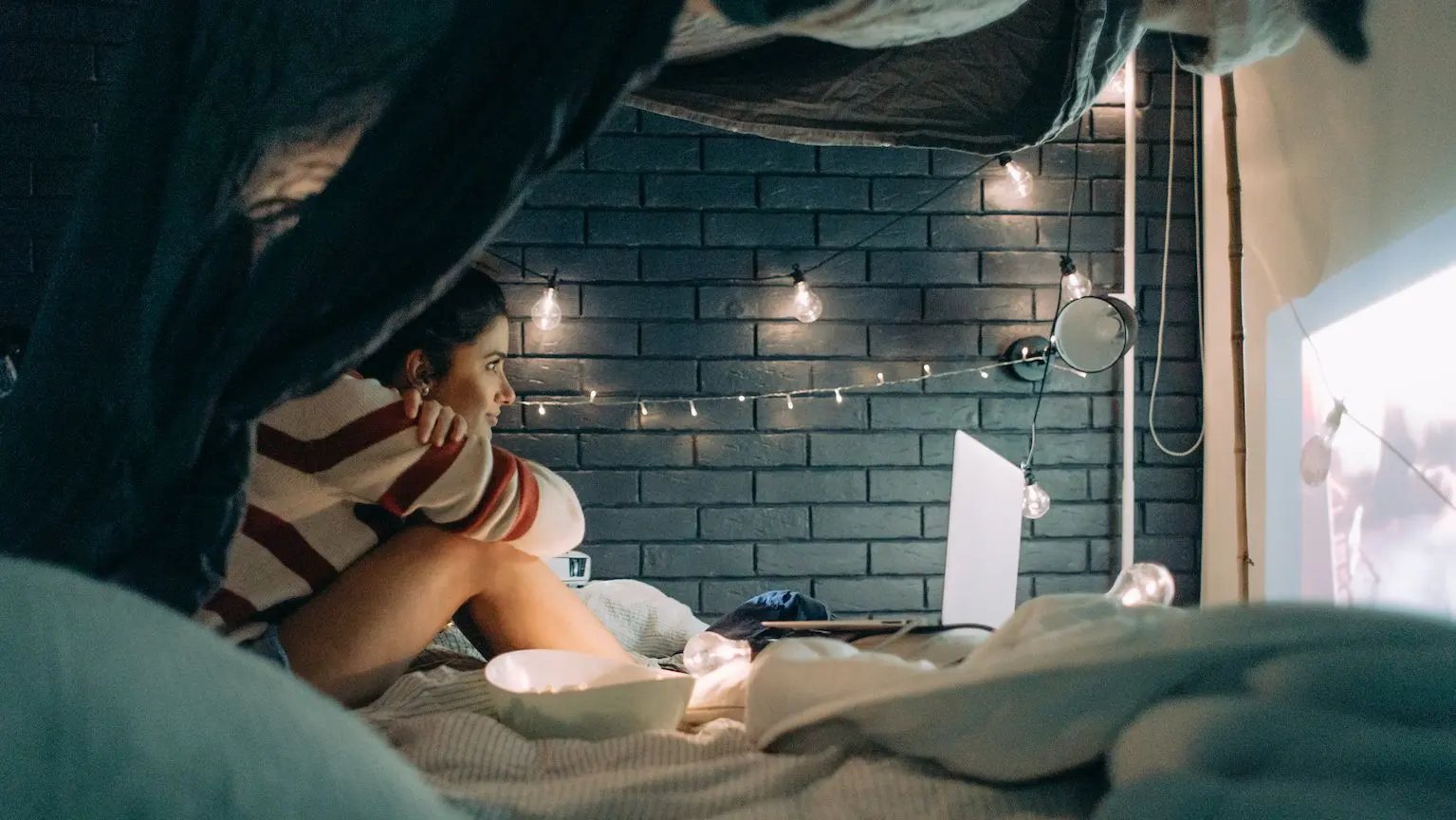 We're reader-supported and may be paid when you visit links to partner sites. We don't compare all products in the market, but we're working on it!
Quick facts about home theatre projectors:
An HD projector can turn your family movie night into a blockbuster event.
The most important factors to consider when choosing a home theatre projector are brightness level, image quality and price.
Prices typically range from $200 up to $5,000 or more. While it's possible to pick up an HD projector for less than $500, most are priced at $900 and above.
Projector resolution
One way to distinguish between the many different options is to check each projector's native resolution (the number of pixels it displays). The following are the two most popular options for HD viewing:
1080p (HD) projectors: 1920 x 1080 pixels. Capable of displaying 1080p Full HD content, these projectors are widely available and a more affordable choice.
4K (Ultra HD projectors): 4096 x 2160 pixels. There are an increasing number of 4K projectors offering top-shelf picture quality, but they do come with a price premium.
While projectors can show signals that are higher or lower than their native resolution, they'll have to either compress the picture or scale it up to do so.
Types of home theatre projectors
The other main factor you can consider is the projection technology used:
DLP projectors. Digital light processing projectors work by shining light onto microscopic mirrors on a chip. Higher-end models have multiple chips since the greater the number of mirrors, the higher the resolution. DLP projectors produce smooth images and high contrast ratios. They're also the most affordable option. However, single-chip projectors can produce something known as the "rainbow effect", which results in brief flashes of colour and can be distracting to some viewers.
LCD projectors. Most LCD projectors pass light through three LCD panels for red, green and blue colours. The pixels can either be open or closed to allow light through and to make up the picture. They offer impressive brightness and good image quality, but they are generally slightly more expensive than DLP projectors.< li>
LCoS projectors. The third and most expensive option is LCoS (liquid crystal on silicone). It combines some of the features of DLP and LCD projectors to offer superior image quality, but you'll need a big budget to buy one. Take note that different manufacturers have their own names for LCoS technology, such as Sony's SXRD or JVC's D-ILA.
How to compare projectors
As well as image resolution and the projection technology used, there are a number of other factors you'll need to weigh up before buying an HD home theatre projector. Cost is always an important consideration, while specs such as brightness levels and contrast ratios will help determine the image quality a projector can provide.
Here's what you'll need to take into account when comparing your options:
Contrast ratio
This measures the difference between the blackest black and the whitest white a projector can display. A higher contrast ratio means better depth and definition of images.
Brightness
The brightness of projectors is measured in ANSI lumens and most models fall in the 700 - 5,000 lumens range. Brightness is an important factor that determines image and contrast quality, so it is particularly important if your viewing room isn't perfectly dark.
Screen size
Check what screen size you can pair with the projector. This is typically listed as a broad range and could be anywhere from 30 to 300 inches.
Lamp life
Check how long the manufacturer claims the lamp will last before you need to replace it. Most range from 2,000 to 8,000 hours, but this figure is as much as 30,000 on some models with LED bulbs. Consider how much use you'll get out of a projector before you need to replace the lamp as well as how much that lamp will cost.
Additional features
Remote control. Is the projector's remote easy to use? Is it well laid out and simple to understand?
HDMI Check how many HDMI ports the projector has so you have enough slots to connect your Blu-ray player, game console and other devices.< li>
3D If you want to watch movies in three dimensions, check that the projector has 3D compatibility.
HDR If choosing a 4K projector, check whether it has High Dynamic Range (HDR) compatibility so you can watch the highest quality content, for example Ultra HD Blu-rays.
Noise A noisy fan on a projector can disrupt your viewing experience, so look for a model with a quiet
and non-intrusive cooling system.
Lens shift This feature lets you move the projected image side to side or up or down without having to move the projector itself. It allows you to put the projector wherever you want and then adjust the lens to make the projected images fit your screen.
Installation
You'll also need to consider where you plan to place the projector in your living room. For example, will it be projecting directly onto the screen, placed to one side or mounted from the ceiling? Ceiling mounting is often the neatest option and also means you don't have to worry about anyone walking in front of the projection.
Check the manufacturer's specs to find out how far the projector needs to be from the screen to produce the best results – this is commonly referred to as the throw ratio or throw difference. Some models are "short throw" projectors that can be situated just a few inches back from the screen.
Finally, when choosing where to place your projector, remember to consider where its infrared sensors are located to make sure you'll be able to use its remote from wherever you are sitting.
Choosing a projector screen
While you can use your HD projector to project images onto a plain white wall, this will lead to a reduction in picture quality and a less immersive overall viewing experience. For the best results, you'll also need to invest in a special projector screen.
Typically available in sizes ranging from 90 to 140 inches (but you can go much bigger if you wish), these screens are coated to improve their reflective characteristics and commonly feature a black frame to help focus your attention on the image.
There are fixed-frame and retractable options available, and prices start at around $300 but go well past the $1,000 mark for larger models. Make sure you think of an HD projector itself as a two-piece set – the projector and the screen – and factor the cost of a screen into your budget.
Pros and cons
If you're still deciding, check out some reasons why you may or may not want to buy an HD home theatre projector.
Pros
Cinema experience at home. Love watching movies but prefer to do it in the comfort of your own home? An HD home theatre projector lets you recreate the cinema experience in your living room or media room.
Bigger is better. A bigger screen means more immersive viewing, and home theatre projectors allow you to watch much larger images than even the largest of TVs. A 60-inch TV is great, sure – but 4K images on a 120-inch screen are even better.
Not just for movies. You can use a modern home theatre projector for a wide range of content, such as video games and photos as well as films and TV shows.
Easy to set up and use. here's a widespread misconception that projectors are a hassle to use, but this is not the case. The set-up process is quick and easy, and most models are straightforward to use.
Cons
Bright conditions. For the best viewing results from a home theatre projector, you'll need to make the room as dark as possible. If your living room is quite bright or you just want the best picture quality in all light conditions, a TV may be a better choice.
Lamps need to be replaced. Projector bulbs dim over time and you will eventually need to replace them. If you plan on using your projector regularly (and more often than just for the occasional movie night), you'll need to look into the cost of buying a replacement lamp.
More guides on Finder