Woolworths Employees' Credit Union home loans
A closer look at the home loans offered by the Woolworths Employee Credit Union (WECU).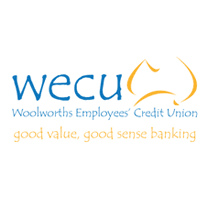 Dedicated to growing and nurturing the financial well being of its employees, the Woolworths Employees Credit Union (WECU) offers its members a comprehensive, flexible home loan that can be tailored to their needs.
Who is WECU?
WECU is a member of Australia's customer-owned banking association, which means that the members each own a share in the company. Instead of working for personal gain, WECU redirects its profits towards providing better service and expert financial advice to its members.
Being a credit union also implies exclusivity: only employees – current or retired – of the Woolworths group of companies are eligible for membership in the credit union. Since members are also part-owners, they are regularly updated on the company's performance and benefit from an exclusive portfolio of loans, savings accounts and insurance packages. Among these is WECU's home loan, a product boasting the kinds of features that allow borrowers to custom-design the loan to suit their budgets.
Compare WECU home loans
Rates last updated April 9th, 2020
Home loans provided by WECU
Standard Variable Home Loan
WECU offers its members a home loan that they can modify and tailor to suit their borrowing requirements. Some advantages of the Standard Variable Home Loan include flexible repayment options and competitive interest rates calculated daily (and charged monthly).
Members can also choose to make automatic repayments by having their accounts debited directly every month. WECU also allows flexibility in the way the loan is set up, depending on the borrower's financial situation, the kind of purchase they'd like to make and whether or not the loan is for more or less than AUD 200,000.
For example, first home buyers can choose to kick off a 30-year loan period with a fixed rate over the first one, two or three years. They could also opt for an introductory 'honeymoon' interest rate before reverting to the standard variable rate.
WECU charges no monthly services fees, allows additional repayments and provides a redraw facility to access that extra money whenever necessary. They also offer optional Loan Protection Insurance (LPI) and online facilities to set up automatic debits.
Pros and cons
Pros
WECU's home-loan product can be modified to suit its members' borrowing requirements.
Exclusivity. Only WECU members can apply for this loan. This means that members benefit from personal, focused service and a mutual interest in ensuring all members' financial wellbeing. WECU members who've retired are still eligible for this loan.
Flexibility. Whatever their members' requirements, WECU's Standard Variable Home Loan can be customised with fixed-rate or introductory periods.
Varied repayment options. In addition to allowing lump-sum and monthly, weekly and fortnightly repayments, members can also set up automatic account or payroll debit orders to avoid dishonour fees for late payments.
Applying is easy. Members can manage the whole application process online, from calculating how much they can borrow to filling in and submitting the application form.
Cons
Early payout fees (EPF). Settling the balance of a fixed-rate loan product before the end of the loan period implies an early payout fee. WECU recommends that members request an EPF quote to ascertain whether or not repaying early is in their best interests.
How to apply for a WECU home loan
From downloading the application form to applying directly online, securing the property you want starts with a smooth, hassle-free application process.
Download the PDF. The loan application form is available for download from the WECU website.
Submit an application online. Members can access an online application form and fill it in at their leisure. Partially completed forms can be saved and then accessed later. Once the form is submitted, the applicant is sent a reference number and an agent gets in touch with 48 hours.
Banking with a credit union is not just about benefitting from an exclusive set of products, but also about a shared interest in growing the company so that all members reap the rewards. WECU has an attractive suite of home loans, but it's important to take the time to weigh what you want against what you can afford.
Documents needed to apply for a WECU home loan
Personal information
Since WECU is an employee-only credit union, they'll have the relevant personal information on file. However, they might still require additional proof of identity. Usually, presenting ID documents equivalent to 100 points – driver's licence, passport – is considered sufficient.
Property information
Besides the completed loan application form, WECU requires certain information about the property you're about to purchase.
Sale contract. This document contains the terms and conditions of the sale as agreed to by the buyer and seller. If this doesn't include the receipt for the deposit paid, be sure to add it.
Construction quotes. If you're borrowing to build a house or plan on making amendments to an existing house, include the quotes from the construction company
Financial information
If you have additional sources of income, WECU needs to know about it when considering the terms of your loan.
Assets. You'll need to disclose all assets that bring in extra income. For example, if you own shares in a listed company, work a freelance job on the weekends or you've invested in other properties, these should be declared as part of your application.
Existing loans. If you're repaying a loan with WECU, they'll have the details of it on their system. If you have existing loan with another financial institution, you'll need to include the relevant statements and records. The same applies for credit and debit cards held with other financial institutions.